Last Updated on January 7, 2019
It's time for the period drama line-up for what's new to streaming on Netflix Instant in the US in January – and also what's leaving. From the Bronze Age to the Post War era, the movies and series that are being added are set in just about every period a historical drama fan could ask for – especially as some involve time travel.
January ushers in three new period series!
Two are Netflix Originals, including Tiempos de Guerra (Morocco – Love in Times of War). The 1920s set drama is produced by Atresmedia, who brought us Grand Hotel and Velvet (both are currently on Netflix). Fans of the Spanish period dramas will recognize Amaia Salamanca (Velvet, Grand Hotel) and José Sacristán (Velvet), and will be excited to hear that all three seasons of Grand Hotel are now back on Netflix.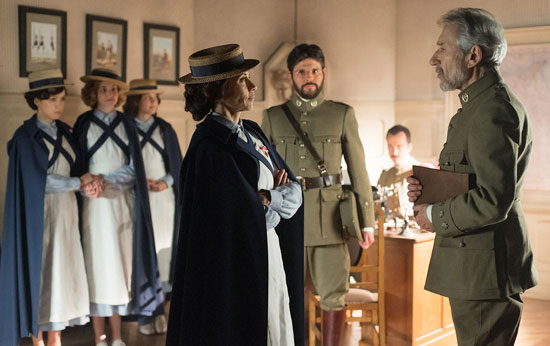 After you've looked through the list of costume and historical dramas coming to Netflix in January, be sure to visit the "You May Also Like" section toward the bottom of the page for more suggestions of what to watch, including more period set films, romantic comedies, classics and options for the kids.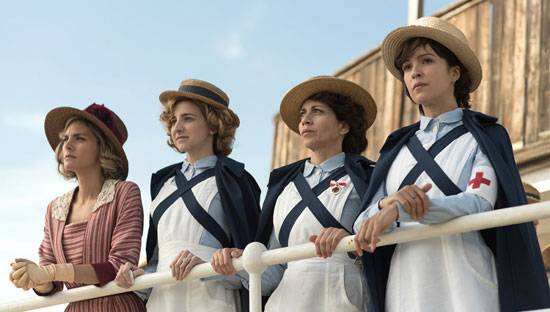 Some of the new offerings can be downloaded so you can watch them offline. There are some excellent period dramas that unfortunately are on their way out – you'll find them at the bottom of the list.
*If you need instructions on how to download from Netflix, scroll down to the end of the 75 Period Dramas to Download from Netflix post.
---
To help keep this site running: Willow and Thatch may receive a commission when you click on any of the links on our site and make a purchase after doing so. 
---
---
---
Coming to Netflix in January

Age of Shadows (2016)
The Age of Shadows follows the cat-and-mouse game that unfolds between a group of resistance fighters trying to bring in explosives from Shanghai to destroy key Japanese facilities in Seoul, and Japanese agents trying to stop them.
Set in 1920s Korea.
"Unfolding in classic action style, this rousing gem has everything one wants for an evening's entertainment." – Variety
Starring Song Kang-Ho, Gong Yoo, Han Ji-Min.
Not rated.
Available January 1, 2018
Available for DOWNLOAD 
---

Apollo 13 (1995)
During a "routine" space flight astronauts Jim Lovell, Fred Haise and Jack Swigert become stranded 205,000 miles from Earth in a crippled spacecraft, and fight a desperate battle to survive. Meanwhile, at Mission Control, astronaut Ken Mattingly, flight director Gene Kranz and a heroic ground crew race against time – and the odds – to bring them home.
Set in 1970 and based on the true story.
"This is a powerful story, one of the year's best films, told with great clarity and remarkable technical detail, and acted without pumped-up histrionics. It's about men trained to do a job, and doing a better one than anyone could have imagined." – Roger Ebert
Starring Tom Hanks, Bill Paxton, Kevin Bacon, Gary Sinise, Ed Harris, Kathleen Quinlan, Mary Kate Schellhardt, Emily Ann Lloyd.
Rated PG
Available January 1, 2018
Available for DOWNLOAD
Recommended! 
---

Babylon Berlin: Season 1 & 2 (2017) NETFLIX ORIGINAL
A metropolis in turmoil. From economy to culture, politics to the underworld – everything is in the grip of radical change. Speculation and inflation are already tearing away at the foundations of the still young Weimar Republic. Growing poverty and unemployment stand in stark contrast to the excesses and indulgence of the city's night life and its overflowing creative energy.
Gereon Rath, a young police inspector from Cologne, is transferred to Berlin in order to solve a criminal case involving the Berlin Mafia. What at first glance appears to be simply a matter of extortion soon reveals itself to be a scandal that will forever change the lives of both Gereon and his closest associates. Together with stenotypist Charlotte Ritter and his partner Bruno Wolter, Rath is confronted with a tangled web of corruption, drug dealing, and weapons trafficking, forcing him into an existential conflict as he is torn between loyalty and uncovering the truth. And we are left wondering…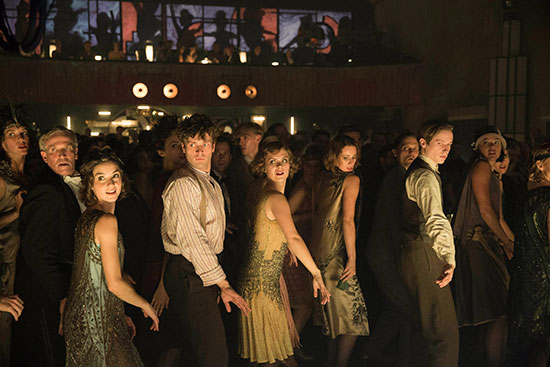 8 episodes per season. Based on the book by Volker Kutscher. Set in the 1920s.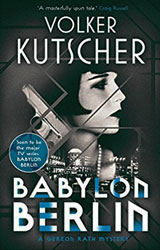 "It has everything: murder, stolen gold, spies, sex, jazz, cabaret and ticking time-bomb politics. It may well be the most gripping historical drama of 2017 that isn't The Crown" – Telgraph
Starring Volker Bruch, Liv Lisa Fries, Leonie Benesch, Peter Kurth, Matthias Brandt.
Not rated but intended for mature audiences.
In German with English subtitles.
Available January 30, 2018
Available for DOWNLOAD 
---

Defiance (2008)
Jewish brothers in Nazi-occupied Eastern Europe escape into the Belarussian (now Belarus) forests, where they join Russian resistance fighters and endeavor to build a village in order to protect themselves and about 1,000 Jewish non-combatants. "A story of "resourcefulness, tenacity and heroism." (Variety)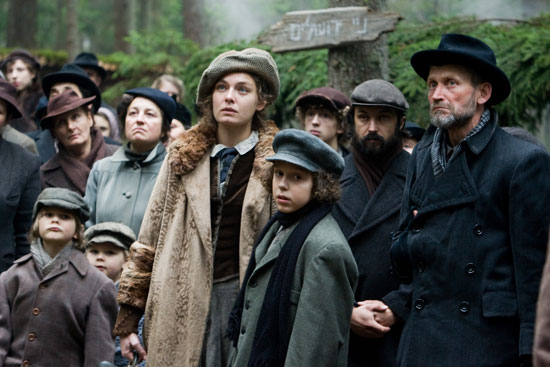 Set in 1941. Based on a true story as told in the 1993 book by historian Nechama Tec.
Starring Daniel Craig, Liev Schreiber, Jamie Bell, Alexa Davalos, Allan Corduner, Mark Feuerstein, Tomas Arana, Jodhi May, Kate Fahy.
Rated R
Available January 1, 2018
Available for DOWNLOAD 
---

El Ministerio del Tiempo / The Ministry of Time (2015)
A warrior from the 16th Century, the first female university student from the 19th Century and a nurse from the 21st Century join a secret agency to prevent people to change the Spanish history by using time-traveling doors.
The Ministry of Time is the best kept secret of the Spanish state: an autonomous government institution that reports directly to the Prime Minister. Its patrols have to watch the doors of time so that no intruder from other eras can change history for their own benefit.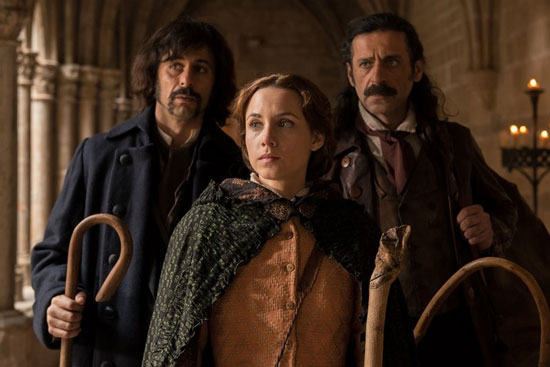 The series follows the assignments of the Ministry's newest patrol: the one formed by Army of Flanders soldier Alonso de Entrerríos, 19th century student Amelia Folch and 21st century Samur paramedic Julián Martínez.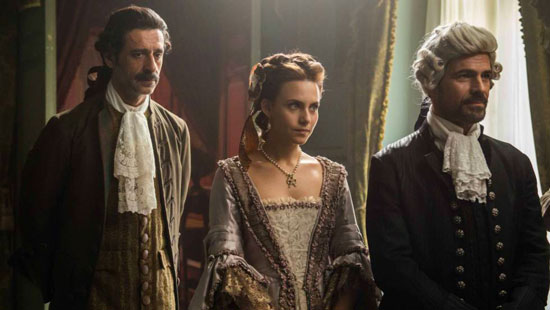 Starring Aura Garrido, Nacho Fresneda, Hugo Silva, Jaime Blanc Rodolfo Sancho, Cayetana Guillén Cuervo, Juan Gea.
3 seasons. In 2016, RTVE sold the rights to Netflix to broadcast the series internationally, outside of Spain, resulting in a bigger production budget for the third season. Also known as The Department of Time.
Not rated but intended for mature audiences.
In Spanish with English subtitles.
Now on Netflix.
Available for DOWNLOAD 
---

The Godfather (1972)
Widely regarded as one of the greatest films of all time, this mob drama, based on Mario Puzo's novel of the same name, focuses on the powerful Italian-American crime family of Don Vito Corleone. When the don's youngest son, Michael, reluctantly joins the Mafia, he becomes involved in the inevitable cycle of violence and betrayal. Although Michael tries to maintain a normal relationship with his wife, Kay, he is drawn deeper into the family business.
Set between 1945 and 1955.


Starring Marlon Brando, Al Pacino, James Caan, Richard S. Castellano, Robert Duvall, Sterling Hayden, John Marley, Richard Conte, Al Lettieri, Diane Keaton.
Rated R
Available January 1, 2018
Also available January 1, 2018 are The Godfather: Parts II and III.
Recommended!
---
---

King Kong (2005)
Peter Jackson's expansive remake of the 1933 classic follows director Carl Denham and his crew on a journey from New York City to the ominous Skull Island to film a new movie. Accompanying him are playwright Jack Driscoll and actress Ann Darrow, who is whisked away by the monstrous ape, Kong, after they reach the island. The crew encounters dinosaurs and other creatures as they race to rescue Ann, while the actress forms a bond with her simian captor.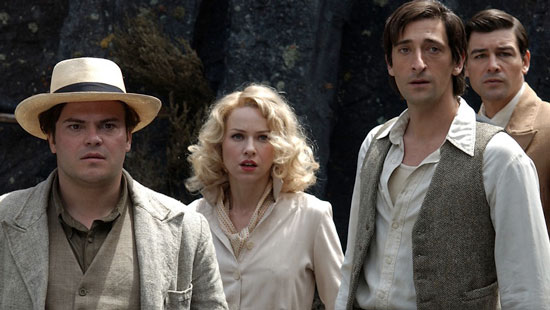 "A magnificent entertainment. It is like the flowering of all the possibilities in the original classic film. Computers are used not merely to create special effects, but also to create style and beauty, to find a look for the film that fits its story. And the characters are not cardboard heroes or villains seen in stark outline, but quirky individuals with personalities." – Roger Ebert
Set in the Depression era.
Starring Naomi Watts, Jack Black, Adrien Brody, Thomas Kretschmann, Colin Hanks, Andy Serkis, Evan Parke, Jamie Bell.
Rated PG-13
Available January 1, 2018
Available for DOWNLOAD 
---

Like Water for Chocolate (1992)
Tita is passionately in love with Pedro, but her controlling mother forbids her from marrying him. When Pedro marries her sister, Tita throws herself into her cooking and discovers she can transfer her emotions through the food she prepares, infecting all who eat it with her intense heartbreak.
Set during the Mexican Revolution of 1910-17.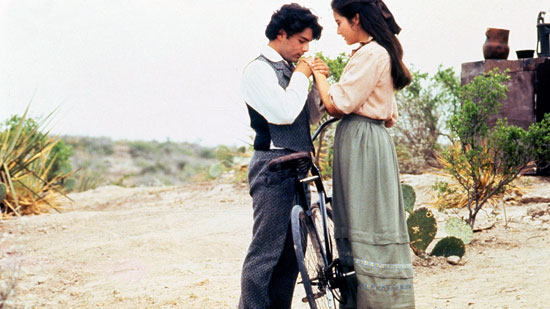 Starring Marco Leonardi, Lumi Cavazos, Regina Torné, Regina Torné, Mario Iván Martínez, Ada Carrasco, Yareli Arizmendi, Claudette Maillé, Pilar Aranda.
Rated R
Available January 1, 2018
Available for DOWNLOAD
Recommended! 
---

Marie Antoinette (2006)
Written and directed by Academy Award® winner Sofia Coppola, Marie Antoinette is an electrifying yet intimate retelling of the turbulent life of history's favorite villainess. Kirsten Dunst portrays the ill-fated child princess who married France's young and indifferent King Louis XVI. Feeling isolated in a royal court rife with scandal and intrigue, Marie Antoinette defied both royalty and commoners by living like a rock star, which served only to seal her fate.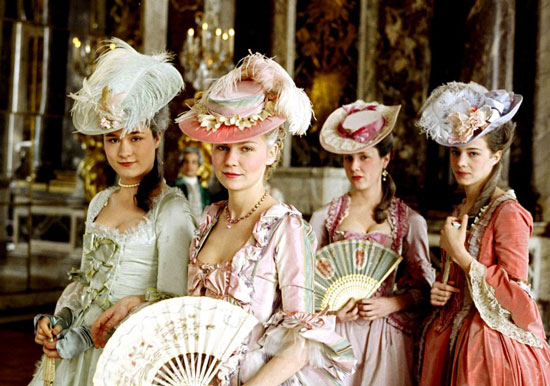 "The story begins in the late-18th century as the Austrian Archduchess agrees to marry Louis-Auguste. After bidding adieu to her mother, Maria Theresa, she travels to France, where King Louis XV sets the rules–and the list is endless (Judy Davis' Comtesse de Noailles is the primary enforcer). As for the Dauphin, he's just a boy, really, with more interest in his key collection than their marriage bed. Should Marie produce an heir, it might be enough to sustain her–since life is nothing but an endless shopping spree–but clouds gather on the horizon as an impoverished populace rises up against their extravagant leaders. Coppola merely suggests what happens next, although history paints a darker picture. Filmed in and around the Chateau of Versailles, Marie Antoinette is a riot of rustling gowns, sparkling jewels, and Manolo Blahnik-designed shoes. To say that style trumps substance does its maker a disservice, but the look of the thing does leave the deepest impression." – Kathleen C. Fennessy
Set in the Georgian era.
Starring Kirsten Dunst, Jason Schwartzmann, Judy Davis, Rip Torn, Rose Byrne, Asia Argento, Molly Shannon, Shirley Henderson, Danny Huston, Marianne Faithfull.
Rated PG-13
Available January 1, 2018
Available for DOWNLOAD
Recommended! 
---

Midnight in Paris (2011)
Gil Pender is a screenwriter and aspiring novelist. Vacationing in Paris with his fiancee, he has taken to touring the city alone. On one such late-night excursion, Gil encounters a group of strange — yet familiar — revelers, who sweep him along, apparently back in time, for a night with some of the Jazz Age's icons of art and literature. The more time Gil spends with these cultural heroes of the past, the more dissatisfied he becomes with the present.
Set in the 1920s and in the present day.


"Some audience members might be especially charmed by "Midnight in Paris." They would be those familiar with Fitzgerald, Hemingway, Gertrude Stein and Alice B. Toklas, and the artists who frequented Stein's famous salon: Picasso, Dali, Cole Porter, Man Ray, Luis Bunuel and, yes, "Tom Eliot." This film is sort of a daydream for American lit majors." – Roger Ebert
Starring Owen Wilson, Rachel McAdams, Kathy Bates, Adrien Brody, Carla Bruni, Kurt Fuller, Mimi Kennedy, Michael Sheen, Nina Arianda.
Rated PG-13
Available January 1, 2018
Available for DOWNLOAD 
---

The Shawshank Redemption (1994)
Andy Dufresne is sentenced to two consecutive life terms in prison for the murders of his wife and her lover and is sentenced to a tough prison. However, only Andy knows he didn't commit the crimes. While there, he forms a friendship with Red, experiences brutality of prison life, adapts, helps the warden, etc., all in 19 years.
"It is a strange comment to make about a film set inside a prison, but "The Shawshank Redemption" creates a warm hold on our feelings because it makes us a member of a family. Many movies offer us vicarious experiences and quick, superficial emotions. "Shawshank" slows down and looks. It uses the narrator's calm, observant voice to include us in the story of men who have formed a community behind bars. It is deeper than most films; about continuity in a lifetime, based on friendship and hope." – Roger Ebert
Set beginning in 1947 and spanning 40 years.
Starring Tim Robbins, Morgan Freeman, Bob Gunton, William Sadler, Clancy Brown, Gil Bellows, Mark Rolston, James Whitmore, Jeffrey DeMunn.
Rated R
Available January 1, 2018
Recommended! 
---

Stardust (2007)
To win the heart of his beloved, a young man named Tristan ventures into the realm of fairies to retrieve a fallen star. What Tristan finds, however, is not a chunk of space rock, but a woman named Yvaine. Yvaine is in great danger, for the king's sons need her powers to secure the throne, and an evil witch wants to use her to achieve eternal youth and beauty.
Set in the 1800s in an English village and in a bordering fantasy kingdom.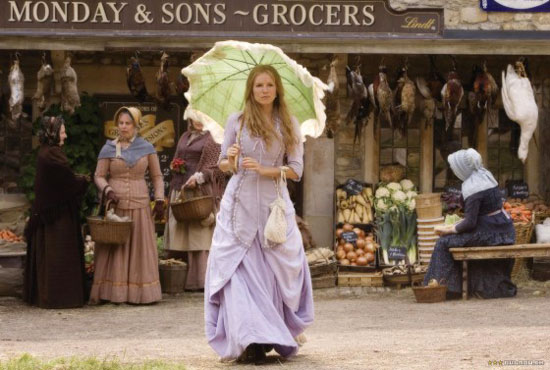 "A seamless blend of fantasy, romance, and adventure. It's a gentle, endlessly likable film that caters to audiences of all ages and demographics—and that's not accidental."  – Vanity Fair
Starring Sienna Miller, Claire Danes, Michelle Pfeiffer, Robert De Niro, Charlie Cox, Ian McKellen, Bimbo Hart, Alastair MacIntosh, David Kelly, Ben Barnes, Kate Magowan, Melanie Hill.
Rated PG-13
Available January 1, 2018
Available for DOWNLOAD 
---

Tiempos de Guerra / Morocco – Love in Times of War: Season 1 (2017) NETFLIX ORIGINAL
1921, in the Rif War (Morocco), a group of nurses belonging to the Spanish upper nobility are sent by Queen Victoria Eugenia into the heart of the conflict. The first women in the country to achieve that qualification, they now must put into practice what they have learned under the most difficult and hostile conditions. Combining the horror of their day-to-day work with their luxurious and comfortable social life is a shock, a trying time that will change their lives forever. An emotional drama carefully staged with a historical war backdrop.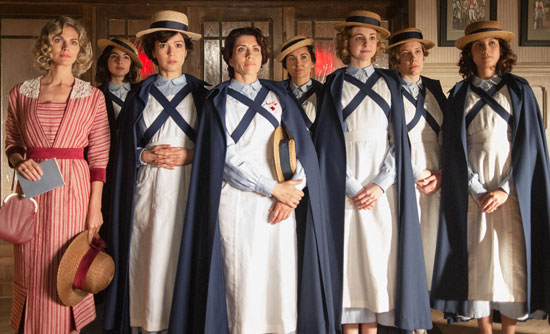 13 episodes. Produced by Atresmedia, who brought us Grand Hotel and Velvet. Fans of Spanish period dramas will recognize Amaia Salamanca (Velvet, Grand Hotel) and José Sacristán (Velvet). Set in the 1920s in Spanish Morocco.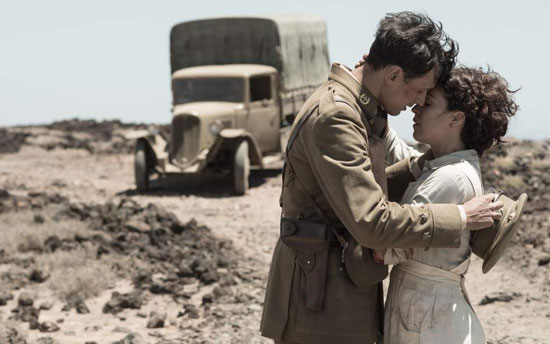 Starring Alicia Borrachero, Amaia Salamanca, José Sancristán, Álex García, Verónica Sánchez, Álex Gadea, Anna Moliner, Alicia Rubio, Silvia Alonso, Carmen Balagué.
Not rated but intended for mature audiences.
In Spanish with English subtitles.
Trailer coming soon!
Available January 18, 2018
Available for DOWNLOAD 
---

Troy (2004)
Based on Homer's "Iliad," this epic portrays the battle between the ancient kingdoms of Troy and Sparta. While visiting Spartan King Menelaus, Trojan prince Paris falls for Menelaus' wife, Helen, and takes her back to Troy. Menelaus' brother, King Agamemnon, having already defeated every army in Greece, uses his brother's fury as a pretext to declare war against Troy, the last kingdom preventing his control over the Aegean Sea.
Set in the Bronze Age.
Starring Brad Pitt, Eric Bana, Diane Kruger, Orlando Bloom, Julian Glover, Brendan Gleeson, Brian Cox, Nathan Jones, Adoni Maropis, Jacob Smith.
Rated R
Available January 1, 2018 
---
You May Also Like

10,000 B.C. (2008)
A young outcast from a primitive tribe is forced to defend his people from a brutal onslaught in Independence Day director Roland Emmerich's fast-paced period adventure. Despite the fact that he is low man on the totem pole in his tribe of fearless hunters, a brave young boy longs to win the heart of a beautiful princess who is well above his station in life. When an overwhelming horde of powerful invaders forces the hunters into slavery and abducts the princess, the once-aimless boy suddenly finds his destiny taking an unexpected turn. Now, if he has any hope of saving his tribe from certain extinction, this young boy will have to fight for the future to his dying breath.
Starring Steven Strait, Camilla Belle, Cliff Curtis, Joel Virgel, Affif Ben Badra, Mo Zinal, Nathanael Baring.
Rated PG-13
Available January 1, 2018 
---

The Adventures of Puss in Boots: Season 6 NETFLIX ORIGINAL
The famous cat protects the city of San Lorenzo, a mythical land invisible to the outside world.
Starring Eric Bauza, Jayma Mays, Grey DeLisle.
Rated TV-Y7
Available January 26, 2018
Available for DOWNLOAD 
---

Breakfast at Tiffany's (1961)
Based on Truman Capote's novel, this is the story of a young woman in New York City who meets a young man when he moves into her apartment building. He is with an older woman who is very wealthy, but he wants to be a writer. She is working as an expensive escort and searching for a rich, older man to marry.
Starring Audrey Hepburn, George Peppard, Patricia Neal.
Not rated.
Available January 1, 2018 
---

Dallas Buyers Club (2013)
In 1985 Dallas, electrician and hustler Ron Woodroof works around the system to help AIDS patients get the medication they need after he is diagnosed with the disease.
Starring Matthew McConaughey, Jennifer Garner, Jared Leto.
Rated R
Available January 16, 2018
Available for DOWNLOAD 
---

How to Lose a Guy in 10 Days (2003)
An advice columnist, Andie Anderson, tries pushing the boundaries of what she can write about in her new piece about how to get a man to leave you in 10 days. Her editor, Lana, loves it, and Andie goes off to find a man she can use for the experiment. Enter executive Ben Berry, who is so confident in his romantic prowess that he thinks he can make any woman fall in love with him in 10 days. When Andie and Ben meet, their plans backfire.
Starring Kate Hudson, Matthew McConaughey, Adam Goldberg.
Rated PG-13
Available January 1, 2018
Available for DOWNLOAD 
---

Love Actually (2003)
This perennial seasonal favorite follows the lives of eight very different couples in dealing with their love lives in various loosely interrelated tales all set during a frantic month before Christmas in London, England.
Starring Colin Firth, Hugh Grant, Martine McCutcheon, Liam Neeson.
Rated R
Available January 1, 2018
Available for DOWNLOAD 
---

The Lovely Bones (2009)
Based on the best-selling book by Alice Sebold, The Lovely Bones is the story of a 14-year-old girl from suburban Pennsylvania who is murdered by her neighbor. She tells the story from Heaven, showing the lives of the people around her and how they have changed all while attempting to get someone to find her lost body.
Set in 1973.
Starring Mark Wahlberg, Rachel Weisz, Susan Sarandon, Stanley Tucci, Michael Imperioli, Saoirse Ronan, Rose McIver, Christian Ashdale, Reece Ritchie, Carolyn Dando.
Rated PG-13
Available January 1, 2018
Available for DOWNLOAD
Note: This movie contains sensitive material, but it is beautifully told with a gentle touch. See the trailer if you are unsure. 
---

Martin Luther: The Idea that Changed the World / A Return to Grace: Luther's Life and Legacy (2017)
500 years ago, Martin Luther triggered a seismic upheaval that rocked the western world-with an impact that continues to reverberate to this day. This entertaining new film follows the great adventure story of Luther's life, packed with political intrigue, kidnappings, secret hideouts, and life-or-death showdowns. At the same time, it's a story about the most important questions of life. "Who am I?" "What is my purpose?" "How do I get right with God?"
Starring Padraic Delany, Hugh Bonneville, Kuba Rudzinski.
Rated TV-PG
Available January 1, 2018
Available for DOWNLOAD 
---

National Treasure (2004)
A historian races to find the legendary Templar Treasure before a team of mercenaries.
Starring Nicolas Cage, Diane Kruger, Justin Bartha.
Rated PG
Available January 1, 2018 
---

One Day at a Time: Season 2 (2017) NETFLIX ORIGINAL
Follows three generations of the same Cuban-American family living in the same house: a newly divorced former military mother, her teenage daughter and tween son, and her old-school mother.
Starring Isabella Gomez, Rita Moreno, Stephen Tobolowsky.
Available January 26, 2018
Available for DOWNLOAD 
---

Pirates of the Caribbean: Dead Men Tell No Tales (2017)
Thrust into an all-new adventure, a down-on-his-luck Capt. Jack Sparrow feels the winds of ill-fortune blowing even more strongly when deadly ghost sailors led by his old nemesis, the evil Capt. Salazar, escape from the Devil's Triangle. Jack's only hope of survival lies in seeking out the legendary Trident of Poseidon, but to find it, he must forge an uneasy alliance with a brilliant and beautiful astronomer and a headstrong young man in the British navy.
Rated PG-13
Available January 2, 2018 
---

Rent (2005)
This is the film version of the Pulitzer and Tony Award winning musical about Bohemians in the East Village of New York City struggling with life, love and AIDS, and the impacts they have on America.
Starring Taye Diggs, Wilson Jermaine Heredia, Rosario Dawson.
Rated PG-13
Available January 2, 2018
Available for DOWNLOAD 
---

The Truman Show (1998)
An insurance salesman/adjuster discovers his entire life is actually a television show.
Starring Jim Carrey, Ed Harris, Laura Linney.
Rated PG
Available January 1, 2018
Available for DOWNLOAD 
---

Willy Wonka & the Chocolate Factory (1971)
Charlie receives a golden ticket to a factory, his sweet tooth wants going into the lushing candy, it turns out there's an adventure in everything. Based on Roald Dahl's 1964 children's novel Charlie and the Chocolate Factory.
Starring Gene Wilder, Jack Albertson, Peter Ostrum.
Rated G
Available January 1, 2018 
---
---
Leaving in January
Chicago, Forrest Gump, Grease, Mona Lisa Smile, The Addams Family, The Boy in the Striped Pajamas, The Inn of the Sixth Happiness, The Secret Garden and Young Mr. Lincoln are all leaving January 1st. 
---

Willow and Thatch exists because of you: You can shop our Jane Austen Period Drama Adaptations merchandise, click on our links (like these that take you to Etsy and Amazon) and make purchases on those sites, and buy period-inspired products from the Lovely Things Shop. You can also continue to share our articles, or make a financial contribution by emailing us. All these things allow us to write feature articles, update The Period Films List, mail out our newsletter, maintain the website and much more. Thank you!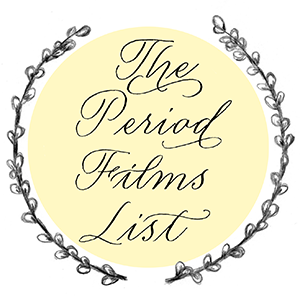 If you enjoyed this post, be sure to see The Period Films List, with the best historical and costume dramas sorted by era. You'll want to check out Willow and Thatch's playlist on Kanopy, the free streaming service, and the PBS Masterpiece 2018 Spring Line-up.  
SaveSave
SaveSave
SaveSave
SaveSave
SaveSave
SaveSave
SaveSave
SaveSaveSaveSave
SaveSave
SaveSave
SaveSave
SaveSave
SaveSave
SaveSave
SaveSave
SaveSave
SaveSave
SaveSave
SaveSave
SaveSave
SaveSave
SaveSave
SaveSave
SaveSave
SaveSave
SaveSave
SaveSave
SaveSave
SaveSave
SaveSave
SaveSave
SaveSave
SaveSave
SaveSave
SaveSave
SaveSave
SaveSave
SaveSave
SaveSave