Last Updated on October 29, 2018
It's time for the period drama line-up for what's new to streaming on Netflix Instant in the US in March – and also what's leaving.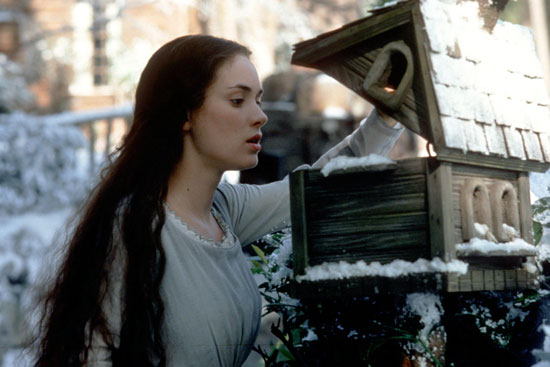 ---
To help keep this site running: Willow and Thatch may receive a commission when you click on any of the links on our site and make a purchase after doing so.
---
It's a rather odd mix of period, historical and costume dramas again this month, but at least we have one favorite on the list… and yes, I do mean Little Women.
It's a good time to watch all the classic (and lesser known) Little Women adaptations, with the new mini-series based on Louisa May Alcott's story coming to PBS Masterpiece in May. We look at all the Little Women TV and movie adaptions here, so you can have a marathon before the latest version airs.
Read to the bottom of the page for additional suggestions of movies that are being added to Netflix in March, and for the list of period dramas that are leaving this month. 

---
---

A Series of Unfortunate Events: Season 2 (2018)
The extraordinary Baudelaire orphans face trials, tribulations and the evil Count Olaf in their fateful quest to unlock long-held family secrets. Based on the children's novels by Lemony Snicket.
Not strictly period, but there are stylistic similarities to both the 19th century and the 1930s.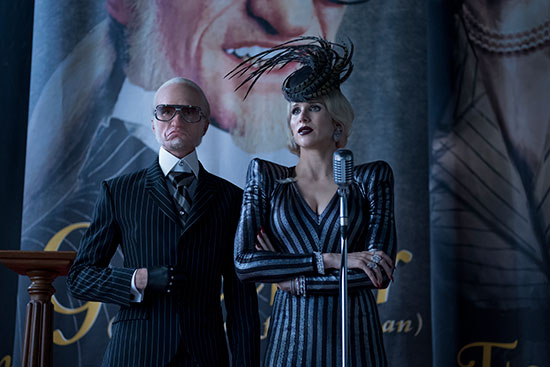 According to Shmoop, "Daniel Handler said he purposely made the setting of the series "ambiguous." He didn't want people to know what town or country things were set in. Heck, he even makes it tough to know what year it is, since Mr. Poe drives a car, but the Baudelaires also see horse-drawn carriages as they roll down the street." The ambiguity of setting carries over to the Netflix series.
The first season consists of eight episodes and adapts the first four books of the series. The second season will consist of ten episodes that adapt books five through nine of the novel series. The program has been renewed for a third season and is expected to adapt the remaining four books.
Starring Neil Patrick Harris, Patrick Warburton, Malina Weissman.
Rated TV-PG
Available March 30, 2018
---
---

The Brothers Grimm (2005)
Will and Jake Grimm are traveling con-artists who encounter a genuine fairy-tale curse which requires true courage instead of their usual bogus exorcisms. 
Set in 1796.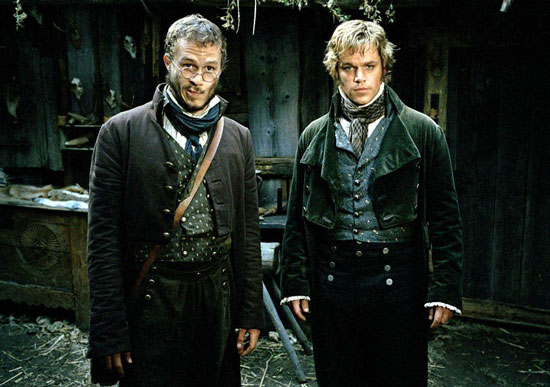 Starring Matt Damon, Heath Ledger, Monica Bellucci, Anna Rust, Lena Headey, Jonathan Pryce.
Rated PG-13


Available March 1, 2018 
---

Little Women (1994)
The March sisters live and grow in post-Civil War America.
In this adaptation of Louisa May Alcott's classic, the March sisters confront growing pains, financial shortages, family tragedies and romantic rivalries in mid-19th-century Massachusetts. Jo struggles for independence and sometimes clashes with her beloved mother and her sisters Meg, Amy and Beth. She also contends with their cranky Aunt March, their impulsive neighbor Laurie and kindly linguistics professor Friedrich Bhaer.
"This is a surprisingly sharp and intelligent telling of Louisa May Alcott's famous story, and not the soft-edged children's movie it might appear. There's a first-rate cast… and as Jo comes under the influence of a German professor, the film is true to Alcott's story about how all of life seems to stretch ahead of us when we're young, and how, through a series of choices, we choose and narrow our destiny." – Roger Ebert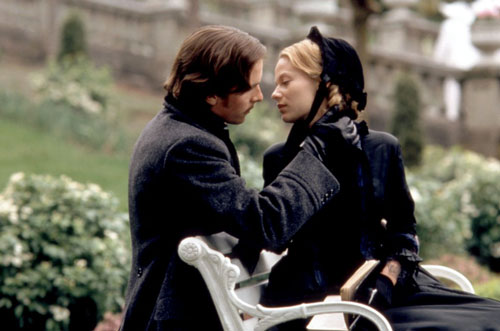 Starring Susan Sarandon, Winona Ryder, Kirsten Dunst, Gabriel Byrne, Trini Alvarado, Samantha Mathis, Claire Danes, Christian Bale, Eric Stoltz.
Rated PG
Available March 28, 2018


Note: Recommended! Be sure to see this post about Little Women adaptations. You can learn more about the new Little Women mini-series, coming to PBS Masterpiece, here. 
---


---

The Outsider (2018)
An American soldier imprisoned in postwar Japan enters the dark world of the yakuza, adopting their way of life in repayment for his freedom.
Starring Jared Leto, Tadanobu Asano, Kippei Shîna.
Available March 9, 2018
Not yet rated. 
---

Revolutionary Road (2008)
A young couple living in a Connecticut suburb during the mid-1950s struggle to come to terms with their personal problems while trying to raise their two children.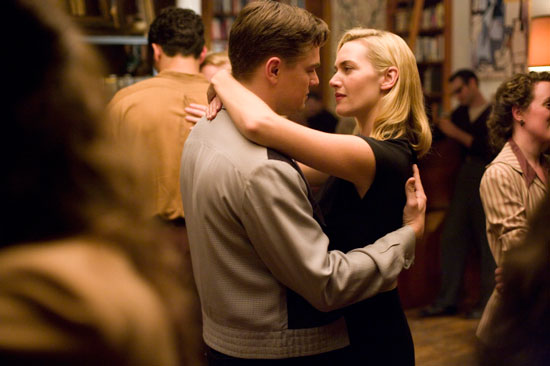 "This film is so good it is devastating. A lot of people believe their parents didn't understand them. What if they didn't understand themselves?" – Roger Ebert
Starring Leonardo DiCaprio, Kate Winslet, Christopher Fitzgerald, David Harbour.
Rated R
Available March 1, 2018
Note: From BBC Films. Recommended if you don't mind the R rating. 
---

Troy: The Odyssey (2017)
In this re-telling of the Iliad, the epic Greek poem by Homer, Odysseus and his men journey home after conquering the city of Troy, but they face perils from beyond their natural realm. They draw their swords and stand together as gods and monsters pose a considerable threat. Based on the epic Greek poem by Homer. Set in 1174 B.C.
Starring Dylan Vox, Lara Heller, Hachem Hicham, Eoin O'Brien, Katrina Grey.
Rated TV-14
Available March 12, 2018

 
---

Women at War 1939-1945 (2015)
Documentary. Soldiers, mothers, nurses, spouses, spies… Eternal victims of war, eternally neglected by history. Virginia Hall, Danielle Casanova, Sophie Scholl, Simone de Beauvoir, Simone Schloss, Suzanne Spaak, Germaine Tillon, Violette Szabo, Lucie Aubrac, Vera Atkins… … They were French, German, American. Soldiers, resistance fighters, deportees. An army of women both famous and unknown who battled against the misery and unspeakable horror of war-torn Europe—the humiliation and imprisonment, the persecution and extermination.
After the tale of female bravery in WWI with Women at War 14-19, we now turn to WWII and the amazing women who, once again taking up the arms of courage, fought for peace, recognition, freedom and ultimately survival, in what was to be the second major world conflict of the 20th century.
In 90 minutes of colorized archives, Women at War 1939-1945 gives a voice to these women who recount the daily atrocities, and the victories, of the Second World War at its most brutal.
Available March 1, 2018
---
---
You May Also Like

50 First Dates (2004)
Henry Roth is a man afraid of commitment up until he meets the beautiful Lucy. They hit it off and Henry think he's finally found the girl of his dreams, until he discovers she has short-term memory loss and forgets him the very next day.
Starring Adam Sandler, Drew Barrymore, Rob Schneider.
Rated PG-13
Available March 28, 2018
Note: Cute if you want a romantic comedy. 
---

300 (2006)
In 480 B.C. a state of war exists between Persia, led by King Xerxes, and Greece. At the Battle of Thermopylae, Leonidas, king of the Greek city state of Sparta, leads his badly outnumbered warriors against the massive Persian army. Though certain death awaits the Spartans, their sacrifice inspires all of Greece to unite against their common enemy.
Starring Gerard Butler, Lena Headey, Dominic West, Michael Fassbender, Rodrigo Santoro, David Wenham.
Rated R
Available March 1, 2018 
---


Adventureland (2009)
In the summer of 1987, a college graduate takes a 'nowhere' job at his local amusement park, only to find it's the perfect course to get him prepared for the real world.
Starring Jesse Eisenberg, Kristen Stewart, Ryan Reynolds.
Rated R
Available March 1, 2018
Note: Enjoyable!
---

Benji (2018)
A determined dog comes to the rescue and helps heal a broken family when a young boy and his sister stumble into some serious danger. A Netflix remake. 
Starring Gabriel Bateman, Darby Camp, Kiele Sanchez.
Rated TV-PG
Available March 16, 2018

 
---

Casino (1995)
A tale of greed, deception, money, power, and murder occur between two best friends: a mafia enforcer and a casino executive, compete against each other over a gambling empire, and over a fast living and fast loving socialite. Set in the 1970s and 80s. 
Starring Robert De Niro, Sharon Stone, Joe Pesci.
Rated R
Available March 1, 2018 
---

The Hollywood Masters: Season 2 (2017)
Personal. Provocative. Hollywood's greatest successes reveal the secrets behind their careers.
Top Hollywood stars and directors open up about their dreams, struggles and lifelong obsessions in interviews filmed in front of a live audience.
Rated TV-PG
Available March 15, 2018 
---

In Search of Fellini (2017)
A shy small-town Ohio girl who loves movies but dislikes reality, discovers the delightfully bizarre films of Federico Fellini, and sets off on a strange, beautiful journey across Italy to find him. Inspired by a true adventure. 
Starring Maria Bello, Ksenia Solo, Mary Lynn Rajskub.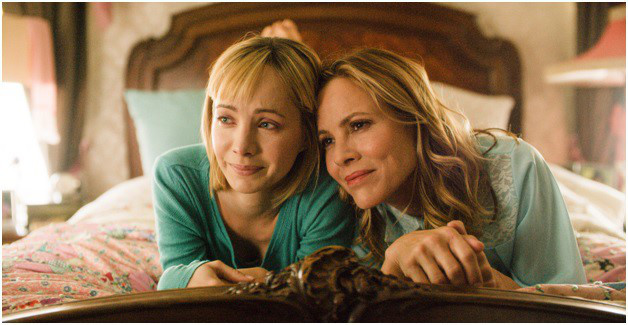 Rated R
Available March 19, 2018
Note: From the looks of the trailer, this should be good! 
---

Red Trees (2017)
This documentary traces a family's journey as one of only twelve Jewish families to survive the Nazi occupation of Prague during World War II. A timely look at a family besieged by war who finds peace across an ocean.
Available March 24, 2018 
---

The World's Most Extraordinary Homes: Season 1 (BBC)
In this British television series, award-winning architect Piers Taylor and actress and property enthusiast Caroline Quentin explore extraordinary homes built in mountain, forest, coast and underground locations around the world.
Available March 5, 2018
---
---
Leaving in March

The Awakening (2011)
Set beginning in 1919, when England is overwhelmed by the loss and grief of World War I. Hoax exposer Florence Cathcart visits a boarding school to explain sightings of a child ghost. Everything she believes unravels as the 'missing' begin to show themselves.
Starring Rebecca Hall, Dominic West, Imelda Staunton.
Rated R
Leaving March 31, 2018
Note: This is an atmospheric, scary period drama that some people loved. The R rating is for some violence and nudity / sexuality.
---

Salem (2014)
Set in the 17th century, this drama explores what really fueled the town's infamous witch trials and uncovering the dark, supernatural truth hiding behind this infamous period in American history.
Starring Janet Montgomery, Shane West, Seth Gabel.
Rated TV-MA
Leaving March 31, 2018 
---
---

Willow and Thatch exists because of you: You can shop our Jane Austen Period Drama Adaptations merchandise, click on our links (like these that take you to Etsy and Amazon) and make purchases on those sites, and buy period-inspired products from the Lovely Things Shop. You can also continue to share our articles, or make a financial contribution here. All these things allow us to write feature articles, update The Period Films List, mail out our newsletter, maintain the website and much more. Thank you!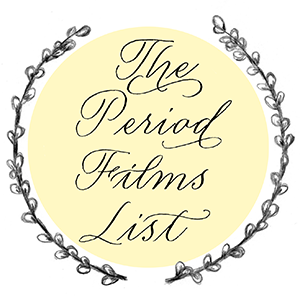 If you enjoyed this post, be sure to see The Period Films List, with the best historical and costume dramas sorted by era. You'll want to check out Willow and Thatch's playlist on Kanopy, the free streaming service, and the PBS Masterpiece 2018 Spring Line-up.  Also check out the New in February Netflix list.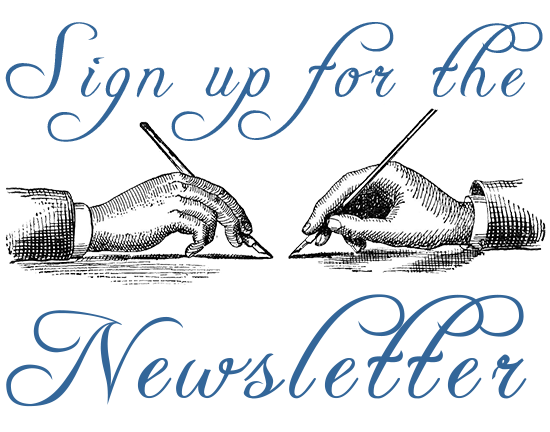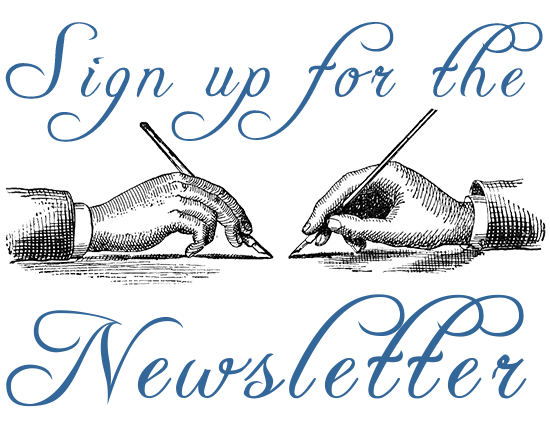 SaveSave