Last Updated on June 19, 2022
Two years after the release of Charles Sellier's 1972 novel The Life and Times of Grizzly Adams, Dan Haggerty starred as the 19th-century farmer-turned-frontiersman in a feature film of the same name.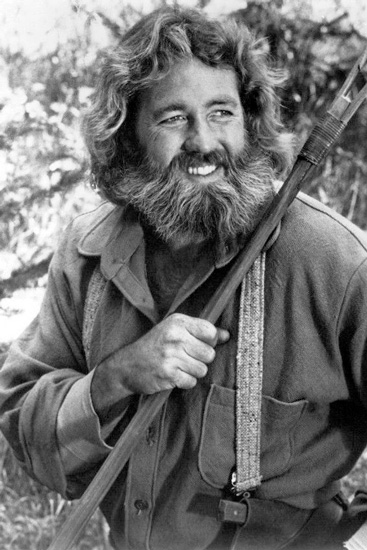 ---
To help keep this site running: Willow and Thatch may receive a commission when you click on any of the links on our site and make a purchase after doing so.
---
Set in the 1850s, "The Life and Times of Grizzly Adams" (1974) tells the story James Adams, a man accused of a crime he didn't commit. To escape certain injustice he flees into the mountains, reluctantly leaving his young daughter, Peg in the care of his sister. In the wilderness Adams rescues and raises a bear cub, who becomes his constant companion.
The movie was one of the biggest hits of the year, and in 1976 Sellier pitched the idea of Grizzly Adams as a family-friendly television series to NBC. 
By January of 1977, the TV series "The Life and Times of Grizzly Adams" was on the air, featuring Dan Haggerty as the lead character of Adams, Denver Pyle as Mad Jack, and Don Shanks as Nakoma. Haggerty's portrayal of Adams won the affection of viewers and in 1978 he was given the People's Choice Award as the most popular actor in a new series.
That was a long time ago, but this simple story of a man and his bear helped shape my love affair with period dramas; here's why. 
---
---
In the first episode of the television series "The Life and Times of Grizzly Adams," a young girl, traveling west with her parents in a covered wagon, gets lost in the mountain wilderness. Alone and afraid until Grizzly Adams comes to her aid, Eliza Bowker (Kristen Curry) quickly comes to trust the kind-hearted bearded man and the pair become fast friends. As soon as possible but after their share of adventures, Adams sees the child is safely reunited with her parents.
When the episode titled "Adams Cub" premiered, I was no older than the character Eliza, and it was easy to relate to her. Not unlike Grizzly Adams, she was independent, loved animals and made the best of her situation. But I had never met an adult, let alone a man, like Grizzly Adams. He had a bear as a best friend, had built his own cabin, and had a deep respect for the natural world and all living things.
Dan Haggerty was 35 years old when the television show began, and he was vibrant with a genuine smile and emanated an unmistakable warmth. I was just a child and didn't know if I wanted him for a dad, a friend, or my future husband, but I was completely hooked on the period drama.
"Little House on the Prairie" and "The Waltons" surrounded me in a wonderful familial cocoon, but I felt protective of, and safe around, Grizzly Adams. Growing up in a city with a terrific matrilineal clan but without a strong father figure, the expansive wilderness and the gentle mountain man spoke deeply to my young self.
"For any child of the Seventies, Grizzly Adams was a fascinating folk hero. This hirsute Californian woodsman who fled into the Californian mountains after he was wrongly accused of murder was irresistible to youngsters because he seemed so free from the constraints of normal adult life. Here was a man of integrity with a knack for survival and a mistrust for authority, and who, most importantly, was kind to animals. Ben, the grizzly bear cub he adopted, brought out the gruff Grizzly's caring side and many a young heart was melted by this unlikely friendship." – The Telegraph
Grizzly Adams said endearing things like "britches, humdinger, simmer down little fella, sit down a spell, and go to your ma." But he also taught me real life lessons like not to judge by appearances, that there is good and bad in everything, and "If you live with nature, not against her, she'll be real good to you." He was always learning from his adventures and from the animals around him; the mountains, the raccoons, owls, deer, rabbits, red-tailed hawks, badgers, cougars, bobcat, crows, fox, porcupine and even skunk were his friends.
Nearly forty years after "The Life and Times of Grizzly Adams" came into our homes, the television series is still refreshing to watch for its scenes in the vast wilderness, and its grounded values. The sentiment of the show's theme song Maybe is still powerfully resonant: "Maybe there's a world where we won't have to run and maybe there's a time we'll call our own, living free in harmony and majesty."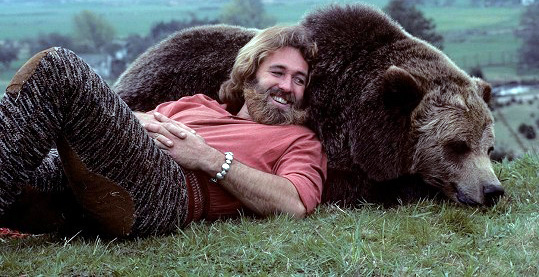 With his rugged good looks and real-life love for animals, Haggerty seemed at one with Grizzly Adams, and apparently he truly was. According to the New York Times, Haggerty "lived on a small ranch in Malibu Canyon with an assortment of wild animals that he had tamed at birth or rescued from injury."
"The Life and Times of Grizzly Adams" aired during a period when people were awakening to the environmental movement, actively discussing the issues of preservation of the natural world and protection of wildlife. In 1977 Haggerty described his character to the Leader-Herald as "sort of a St. Francis of Assisi with his bears and wildlife," and the show carried its message elegantly.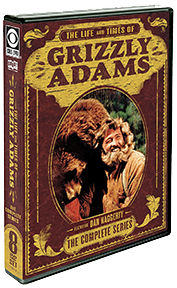 Grizzly Adams was self-sufficient but humbly relied on his close friends; he was patient, relaxed, level-headed and open-minded with a quiet wit. He had a deep reverence for freedom but was willing to put his own at risk to serve those in need. He lived in the Victorian era but everything about him seemed timeless, and he allowed my young self find a connection to the distant past.
Most importantly, for me, Grizzly Adams was kind, peaceful and tolerant; he was a man to look up to. I'll forever be grateful to Haggerty's portrayal of Adams, which helped shape my respect for others, animals and the natural world, and started my lifelong love of period dramas. 
The Life and Times of Grizzly Adams: The Complete Series is available on DVD
---
---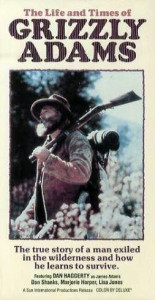 "The Life and Times of Grizzly Adams" (1974) feature film was based on Charles Sellier's 1972 novel The Life and Times of Grizzly Adams. Outdoor scenes for the movie were shot on location in Kananaskis Country, Alberta, Canada. 
"The Life and Times of Grizzly Adams" television series originally aired on NBC from 1977 to 1978. Season 1 had 13 episodes, Season 2 had 24 episodes including the 90-minute Easter special The Renewal and the 90-minute Christmas special Once Upon a Starry Night. Until The Capture of Grizzly Adams, the television series ignored the fact that Adams had a daughter in the film. Starring Dan Haggerty, Don Shanks, Denver Pyle, Bozo the bear, John Bishop. Narrated by Denver Pyle. The television series was filmed on location in Utah and Arizona. Available on DVD
According to Television Obscurities, in August 1978, the National Parent Teacher Association released an updated network television program guide and "The Life and Times of Grizzly Adams" was ranked among the top ten shows "on the basis of positive contribution to quality of life, lack of offensive content, and high artistic and technical quality. It was also ranked one of the least offensive shows and one of the least violent shows on television.
In 1982, a two-hour television movie "The Capture of Grizzly Adams" concluded the series. A bounty hunter uses Adams' daughter, who was not seen or mentioned since the 1974 film, in a kidnap-extortion ploy to lure the fugitive mountain man back to civilization. Grizzly Adams proves his innocence, finally clearing his name.
Dan Haggerty also played Jeremiah—a modern day version of Grizzly Adams—in the films "Grizzly Mountain" (1997) and "Escape to Grizzly Mountain" (2000) in which two children travel 127 years into the past to the 1840s, and meet mountain man Jeremiah, who offers to help locate their parents.
After the feature film "The Life and Times of Grizzly Adams" but before the TV series aired, Haggerty starred in "The Adventures of Frontier Fremont." Fremont (Dan Haggerty), a mild-mannered citizen of 19th-century St. Louis, gives up his job as a tinsmith in favor of a life in the mountains. Here he becomes friends with the animals and with other like-minded frontiersmen. As before, Denver Pyle co-stars as "the old mountaineer." The film's plot was very similar that of "Grizzly Adams" but was set about twenty years earlier in the 1830s. TV Guide calls it "enjoyable family fare with spectacular photography." The G-rated film was only released on VHS, by Schick Sunn-Classic.
Another similar family film but non-Grizzly Adams role for Haggerty "Spirit of the Eagle." the story of William Smith, an independent mountain man in 1851. With the help of a bear and a golden eagle Smith tracks down an unsavory fur trader who has kidnapped his son.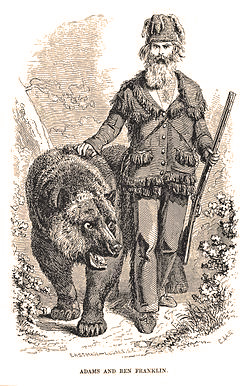 The Life and Times of Grizzly Adams is loosely based on the real-life 19th century mountain man, James "Grizzly" Adams (1812–1860). Grizzly Adams Entertainment was developing new film and television series projects based on the exploits of the real John "Grizzly" Adams, whose life inspired the original motion picture and series. A new historical biopic screenplay has also been written by screenwriter, David O'Malley, a former writing partner of Charles Sellier.
Reportedly, both the film and series version are completed and "reveal a man who exchanged civilian life for solitude in the mountains near Yosemite. He was not a fugitive from justice who fled to the mountains, as the 1970s TV series conveyed. Rather, he opted for a peaceful life in order to escape the crush of a greed-driven society striving for wealth and power as a result of 'gold rush fever.' As Henry David Thoreau wrote about his own move to the woods "to live deliberately," so too did Adams have a similar calling. At least for awhile. The new Grizzly Adams motion picture and television series versions will be adjusted for today's viewing audience to better identify it with this fascinating, albeit long misunderstood and mostly forgotten person of western lore."  – Grizzly Adams Entertainment
Dan Haggerty was born on November 19, 1941 in Los Angeles, California. After battling with cancer for five months, Haggerty passed away on January 15, 2016 surrounded by his family. His longtime manager and friend Terry Bomar said "I told him we're praying for him…I told him 'I love you, man.' The last thing I heard him say was "I love you.' "


If you enjoyed this post, you'll want to wander over to the full (growing!) list of recommended best period films and romantic and historical costume dramas, all sorted by era and theme, in The Period Films List. You may especially like our Best Period Dramas: Family Friendly List. Also see True Confessions of a Heartie, which chronicles the path to becoming a fan of Hallmark's "When Calls the Heart," and our list of Victorian Era Family Friendly Christmas Movies.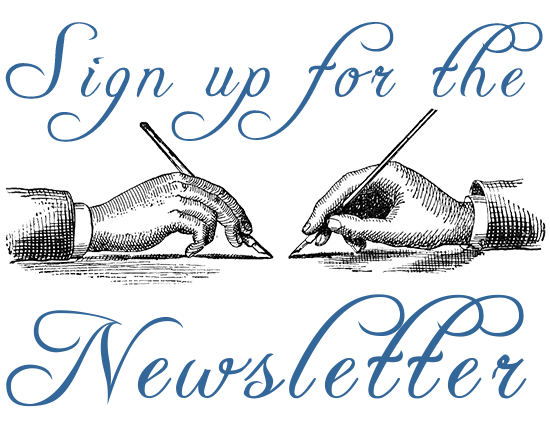 SaveSaveSaveSave
SaveSave
SaveSave
SaveSave
SaveSave
SaveSave
SaveSave
SaveSave
SaveSave
SaveSave
SaveSave
SaveSave
SaveSave
SaveSave