Last Updated on January 9, 2021
This year marks the 85th anniversary of the publication of Laura Ingalls Wilder's Little House on the Prairie (1935), and there's news of a new screen adaptation of the books.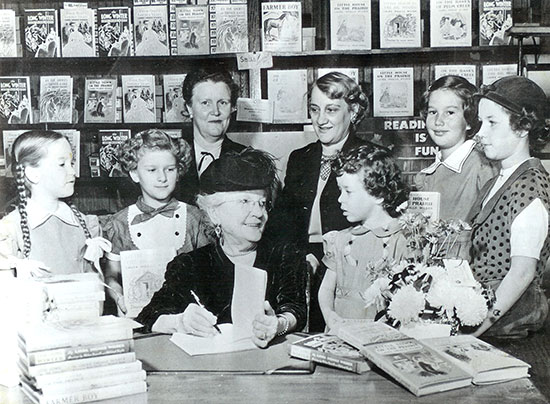 ---
To help keep this site running: Willow and Thatch may receive a commission when you click on any of the links on our site and make a purchase after doing so.
---
More on that soon, but here's something now for fans of the books and long-running television series: on December 29, 2020, "American Masters — Laura Ingalls Wilder: Prairie to Page" makes its nationwide premiere on PBS. For a limited time, the full episode is also available to stream for free at the end of this article. 
---
---
Follow the remarkable story of an Ozarks farm woman who, at 65, turned her childhood into the best-selling Little House series. This portrait dives into the life, times and legacy of this pioneer woman.
"American Masters — Laura Ingalls Wilder: Prairie to Page" presents an unvarnished look at the unlikely author whose autobiographical fiction helped shape American ideas of the frontier and self-reliance.
A Midwestern farm woman who published her first novel at age 65, Laura Ingalls Wilder transformed her frontier childhood into the best-selling Little House series.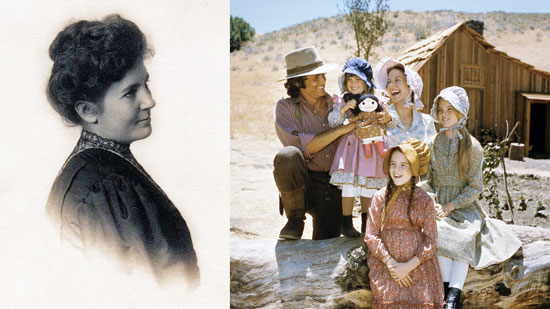 The documentary delves into the legacy of the iconic pioneer as well as the way she transformed her early life into enduring legend, a process that involved a little-known collaboration with her daughter Rose.
Featuring never-before-published letters, photographs and family artifacts, the film explores the context in which Wilder lived and wrote, as well as the true nature of her personality.
Actors from the beloved TV series "Little House on the Prairie," including Melissa Gilbert (Laura Ingalls Wilder), Alison Arngrim (Nellie Oleson) and Dean Butler (Almanzo Wilder) appear.
The film includes original interviews with Caroline Fraser, who won a Pulitzer Prize for her Wilder biography; Pamela Smith Hill, author of Laura Ingalls Wilder: A Writer's Life and editor of Wilder's New York Times bestselling memoir; Wilder biographer and editor of The Selected Letters of Laura Ingalls Wilder William Anderson, and authors such as Louise Erdrich, Roxane Gay, Lizzie Skurnick and Linda Sue Park.
Historians, scholars and fans provide additional perspectives on Wilder's life and legacy. Victor Garber narrates, with Academy Award nominee Tess Harper reading Laura Ingalls Wilder and Amy Brenneman reading Rose Wilder Lane.
Wilder has an enduring fan-base — including self-proclaimed "Bonnetheads" — and the books and TV program loosely based on them have become cultural touchstones.
Starting with Little House in the Big Woods (1932), the books chronicle the adventures of a family struggling to survive on the American frontier and have inspired four generations with the courage and determination of their heroine.
Though Wilder's stories emphasized real life and celebrated stoicism, she omitted the grimmer and contradictory details of her personal history: grinding poverty, government assistance, deprivation and the death of her infant son.
In recent years, Wilder's racist depictions of American Indians and Black people have stirred controversy, and made her less appealing to some readers, teachers and librarians. "American Masters — Laura Ingalls Wilder: Prairie to Page" reveals the truth behind the bestsellers, exploring a rags to riches story that has been embraced by millions of people worldwide.
"American Masters — Laura Ingalls Wilder: Prairie to Page" premieres nationwide Tuesday, December 29 at 8 PM on PBS (check local listings). Stream the program for free until January 27, 2021, below. After that, it will still be available here. 
---
If you enjoyed this post, wander over to The Period Films List. You'll especially like the Best Period Dramas: Family Friendly List.