Last Updated on September 25, 2022
Aidan Turner fans take note: "Leonardo" (2021), starring "Poldark" leading man in the titular role, is finally being released in the US on The CW this August. And it's about time: it has been over a year since the period drama premiered across the pond.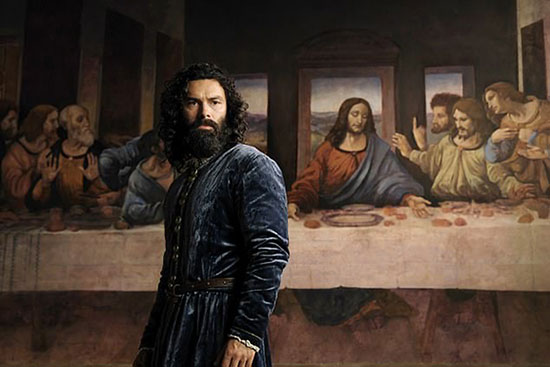 ---
To help keep this site running: Willow and Thatch may receive a commission when you click on any of the links on our site and make a purchase after doing so. 
---
The English-language, 8-episode television series from showrunner Frank Spotnitz (Medici, The Man in the High Castle) and screenwriter Steve Thompson (Vienna Blood, Sherlock) recounts Leonardo da Vinci's extraordinary life through the works that made him famous, and through the stories hidden within those works, gradually revealing the inner world of a man obsessed with attaining perfection.
"Leonardo" is the story of a towering genius whose complex and enigmatic personality still remains a compelling secret today.
Read on for details, US premiere date, and to watch the trailer, along with a link to stream episodes of "Leonardo" online for free for a limited time. 
---
---
For a limited time, watch full episodes of "Leonardo" online for free here. 
As its producer Luca Bernabei explains, "Leonardo," premiering in the US on the CW on August 16, isn't a straightforward historical drama about the Renaissance man: Leonardo Da Vinci is suspected of murder, the series is intrigue-filled, and it explores his relationship with his closest friend and mysterious muse Caterina da Cremona (Matilda De Angelis).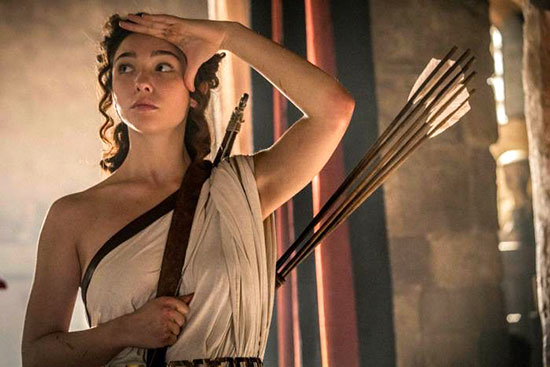 In 1506, Leonardo da Vinci, the most famous artist of his time, is accused of the murder of Caterina da Cremona. Questioned by Stefano Giraldi, an ambitious officer of the Duchy of Milan, Leonardo begins to tell his life story, starting from the first meeting with Caterina in Andrea del Verrocchio's workshop. Giraldi, fascinated by the artist's personality, begins to suspect that Leonardo may be innocent and investigates to discover the truth.
Showrunner Frank Spotnitz worked to "really show why (Leonardo) was a genius and have the audience understand what it was that made him so brilliant and radical and centuries ahead of this time." Born an illegitimate son of a notary, and raised in a rural town in Tuscany, Leonardo countered his isolation with an intense curiosity about art, science and technology.
Filmed in over 1,900 hours, the lavish "Leonardo" boasts 2,500 costumes, and 3,000 extras. Each of its 8 episodes is dedicated to one of Leonardo's masterpieces, chosen not for their fame today, but for the stories attached to them.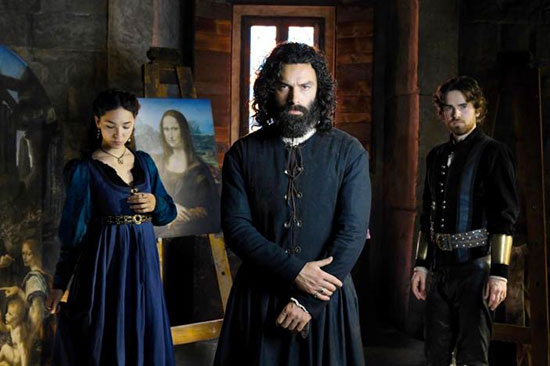 Leonardo's restless curiosity was informed by a deep and fearless humanity, liberated from the conventions of his time, driven by a profound quest for knowledge and determined to unfold the mysteries of the world around him. His unparalleled genius overturned the established order and continues to inspire, more than 500 years after his passing.
Talking about what motivated him to take on the role, Aidan Turner remarked "Leonardo is one of our greatest artists, but I couldn't find any previous dramas that revealed what motivated him. We're left with his great works and his inventions as an engineer, philosopher, botanist, and anatomist, but we don't know about the man."
---
---
Depending on one's perspective, that degree of unknown could result in a deliciously watchable costume drama, or lead to a sense of flagrant misrepresentation. Because of the degree of filling in of history's blanks throughout the series, along with fabrication in the main plot line, "Leonardo" created something of a stir when it was released abroad.
Though the period series acknowledges Da Vinci's sexual attraction to men, the narrative relies heavily on a highly speculative relationship with Caterina, who may have not existed, and on a murder investigation, which never happened.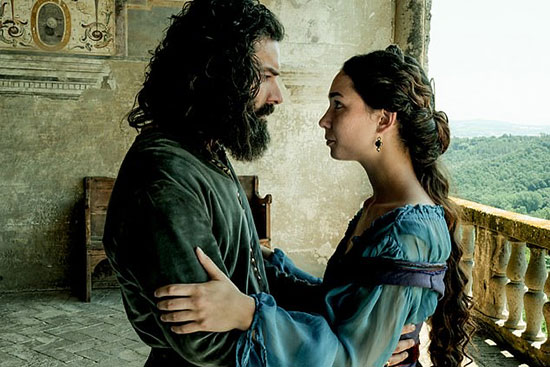 "Leonardo" also stars James D'Arcy (Dunkirk) as the duke of Milan Ludovico Sforza, known as il Moro, and Freddie Highmore (Finding Neverland) as Stefano Giraldi, the young investigator of the Podestà charged with solving the mystery at the center of the story. Giancarlo Giannini (Dracula) is Andrea del Verrocchio, Leonardo's teacher; Carlos Cuevas (The Ministry of Time) is Salaì, Leonardo's apprentice and trusted friend.
"Leonardo" (Season 1) premieres in the US on the CW on August 16 at 8pm ET.
"Leonardo" producer Luca Bernabei announced on the Italian radio show RTL 102.5 that Aidan Turner will return for a second season of the series.
Watch the trailer below.
---
---
For a limited time, watch full episodes of "Leonardo" online for free here. 
If you are excited to see Turner cast an artist, also watch him in the period drama "Desperate Romantics" as the Pre-Raphaelite painter Dante Gabriel Rossetti. That's here. 
---
If you enjoyed this post, wander over to The Period Films List. You'll especially like the Tudor and Stuart Eras list.