Last Updated on March 19, 2022
Emily Hampshire and Adrien Brody star in the 10-episode Victorian era "Chapelwaite," premiering in the US on August 22, 2021.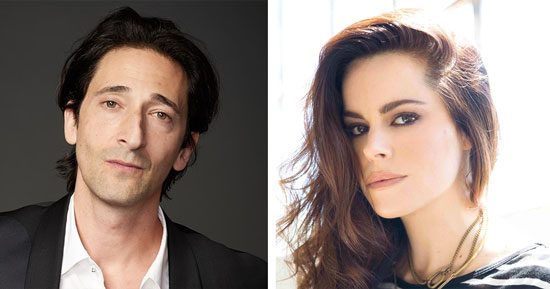 ---
To help keep this site running: Willow and Thatch may receive a commission when you click on any of the links on our site and make a purchase after doing so.
---
Set in the 1850s, "Chapelwaite" is based on Stephen King's 1978 short story "Jerusalem's Lot," a epistolary tale told through the correspondence between two friends.
Expect a chilling and expertly crafted period drama worthy of its author. Those who dare will be able to watch it on EPIX.
Update: in March 2022, EPIX announced that there will be a Season 2 of "Chapelwaite." Season 1 is here. 
---
---
Emily Hampshire (Schitt's Creek) stars in "Chapelwaite" as Rebecca Morgan, an ambitious young woman who left Preacher's Corners, Maine to attend Mount Holyoke College, and has returned home with an advance to write a story for the new and prestigious Atlantic Magazine.
Her writer's block lifts when Captain Charles Boone (Adrien Brody, Peaky Blinders) relocates his family of three children to his ancestral home in the small, seemingly sleepy town after his wife dies at sea. 
Despite her mother's protests (everyone in town knows that Chapelelwaite is a "bad house"), Rebecca applies to be governess of the infamous manor and the Boone family in order to write about them. 
In doing so, Rebecca will not only craft the next great gothic novel, she'll unravel a mystery that has plagued her own family for years.
Charles will soon have to confront the secrets of his family's sordid history, and fight to end the darkness that has plagued the Boones for generations. 
EPIX (who brought us Belgravia) president Michael Wright, who has worked on Stephen King adaptations before, including the TV mini-series Salem's Lot, promises that "Chapelwaite" will be an "absolutely terrifying reimagining of classic gothic horror." And, from what we can tell from the trailer below, we concur.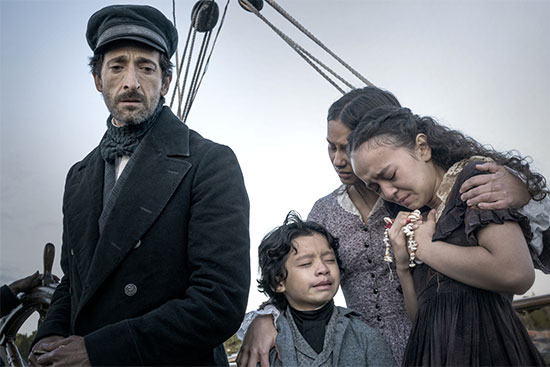 But fear not, the period drama is stylish and will also offer viewers "an escapist catharsis" with "unforgettable characters that you care about." With King's "relatable and recognizable" characters, Wright considers the author a Charles Dickens for the modern era. Still, this isn't for the faint of heart, and even the strong-stomached may want to save this for Halloween because "Bad things are coming." 
Emily Hampshire, (who, fun fact, was the voice of Diana Barry in Anne of Green Gables: The Animated Series), shared that she couldn't wait for "Chapelwaite" to start filming. What was she also looking forward to? The costumes.
"I'm just so excited about it, because I love wearing corsets. To go from Stevie's [on Schitt's Creek's] plaids to this out of her time, educated woman in 1850 wearing corsets, is the most exciting thing ever."
Stephen King's "Jerusalem's Lot," originally published as part of Night Shift, is the prequel to his vampire tale Salem's Lot, so expect any female Victorian era undead who pop up to wear corsets.
---
If you enjoyed this post, you'll want to wander over to The Period Films List. You'll especially like the Best Period Dramas: Victorian Era List.