Last Updated on October 29, 2018
A period drama like ITV's Home Fires doesn't come along every day. And now, after just two glorious seasons, the decision has been made by the ITV commissioning team to cancel the show. With its BAFTA TV Awards and a viewership of 4.27 million, the reason certainly wasn't a lack of audience appeal. Fans have been voicing their bitter disappointment in the news, and the writers and producers of the ITV Second World War era period drama are listening. Maybe we can save it.
In response to the fans' outcry over the decision that ITV wouldn't air a third season of the WWII era period drama, Simon Block, Home Fires creator, said "I've been blown away. When the news came out that it had been cancelled, suddenly everything went ballistic and you really get a sense of how passionately people feel about it." He has sent this message to the fans, via an email to Susanna Lazarus of RadioTimes:
The audience's reaction to the news of the cancellation has been stunning. Everyone on the show – and at the channel – has worked very hard to have the audience emotionally invest in the characters and what they're going through, and they've done that fantastically week after week. They've genuinely taken the show to their hearts and then suddenly it's as if they've received a breakup text out of the blue, simply saying, 'Thanks. Bye'. 

What people like me forget at our peril is that without the audience a show like Home Fires doesn't really exist, except on a shelf somewhere in an unlit room. It only truly bursts into life when it ignites an audience's imagination, as they develop a relationship with the characters – empathising with some, identifying with others, reviling Bob! In that sense it's the audience's show as much as ours, and that's what I think they want to voice at the moment. And I support that 100%. For a writer who stares out of the window for 90% of his working life the reaction has been very affirming.
UPDATE 3/14/17: Radio Times is asking which cancelled British shows people would like to see return, Home Fires is in the running and could do with some of your lovely votes…vote HERE to answer "which show really deserves that all-important lifeline from an online outlet like Amazon or Netflix? Who should be picked up by a rival broadcaster?"
You can learn about the adaptation of Julie Summers' book Jambusters into Home Fires in this post.
Read a Q&A with Julie Summers about Home Fires in this post. 
Learn what Julie Summers had to say about the cancellation of the period drama, below. 
While we wait for Season 2 to air on PBS Masterpiece in the US, the second series has concluded in the UK, and apparently with a major cliffhanger of an ending. But no spoilers here. (FYI the links in the two quotes that follow redirect to an article with major spoilers.) See the much-anticipated 2nd season of this beloved series on Sundays, April 2nd – May 7th, 2017 at 9/8c on MASTERPIECE.
Please sign the petition to save Home Fires and use the comments field below to let ITV know how you feel. The good news is that our thoughts are already helping:
The fan's reaction to-date has led Home Fires executive producer Francis Hopkinson to begin looking in to options to keep the period drama alive.
It's something we're talking about. I think the audience profile was very good – upmarket and female – and that's an audience that a lot of advertisers want so there is some interest. We're talking to everyone…it's just initial discussions at this stage. – Francis Hopkinson
Simon Block has expressed that they'd be very open to Home Fires continuing elsewhere if ITV doesn't want the period drama. Apparently, a good portion of Season 3 has already been mapped out and/or written.
What's brilliant about the audience we've got is they're certainly wanting to make their voice felt about how disappointed they are that it's been cancelled. So on the basis that you could take them somewhere else and they would follow you to another channel then of course we'd all be interested in doing that – but whether that's likely to happen is another question. – Simon Block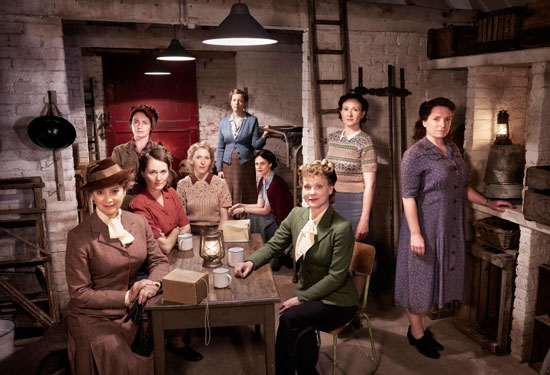 Home Fires author Julie Summers graciously talked with Willow and Thatch earlier this year about the period drama.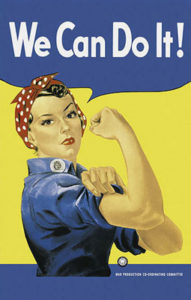 Those posts and the petition to save the beloved ITV show is at the bottom of this piece; at the time of this writing it has over 13,500 signatures. Also linked is a RadioTimes poll you can take, which may have some influence.
I invite Willow and Thatch's readers to speak out in the comments section below. 
Let's make some noise. 
Let's save Home Fires!

The following is from Julie Summers, author Jambusters / Home Fires, about the show's cancellation.
I know that I am opening myself up to criticism by writing a blog about ITV's decision to axe Home Fires after two series. However, I am determined to have my say. First I want to express my immense thanks to everyone who has shown support for the show on Twitter, Facebook and to me personally by email and phone. ITV's decision came out of the blue to me and I was very sad.
The reason given yesterday was expressed by Janice Troup, head of publicity at ITV. She said: 'We are incredibly proud of what Home Fires has achieved, but the ITV commissioning team continues to refresh the channel's drama portfolio, hence the decision not to commission a further new series.'
That is obviously a bitter disappointment to everyone who loves the show but it does at least give us a reason. There are wild rumours flying around the internet and most of them make me smile. However, there is one I want to stamp on with the biggest pair of jackboots that I can find: History. I have read this morning that the reason ITV has axed the show is because the history is inaccurate. That is categorically not true. I cannot emphasise that enough. The history is the skeleton on which the drama is constructed. I'm talking about the dates, storylines and facts. There are two historical consultants, Terry Charman, and me. Terry worked at the Imperial War Museum for decades and is the leading expert in the country on the wartime Home Front. He was a consultant on Foyle's War and his eye for detail is second to none. But he, like me, only advises on scripts. My background is also steeped in the history of the Second World War. I've been working in the field for 15 years and my specialist interest is in the Home Front from the women's perspective. Believe me, the historical backbone to the scripts is solid.
The story of Miriam Brindsley leaving her son's name off the National Registration form in September 1939 is based on fact. The Office for National Statistics confirmed with me that some 60,000 women left their sons names off the list in order to avoid them being conscripted. Not out of cowardice but out of fear for the slaughter they had witnessed in the last war. The Czechs in series 2 are completely authentic. In the summer of 1940 Churchill welcomed nearly 5,000 Czech and over 20,000 Polish forces into Britain as battle-hardened fighters with far more experience than the BEF. And deliciously for us, the Czechs landed in Liverpool, were sent by train to Bunbury and marched to Cholmondeley Castle in Cheshire where they spent the summer. As followers of Home Fires will know, Bunbury is the village where the fictional Great Paxford is set.
I will concede that there is a question to be answered about the use of language. It would be impossibly faux to make the actors use words and speak like my grandmother did in 1940. She had clipped consonants and very odd vowels. Really was pronounced 'rarely' and country sounded as if it had a deep sounding 'unt' in the middle followed by 'tree'. I am not going to try and spell that out using a 'c' at the beginning. The script writer has to have the freedom to use dialogue which will not jarr with a twenty-first century audience but which will sound sufficiently accurate to match the period. It is a juggling act and I think by and large it works well.
The production team do a marvellous job at creating a wartime feel and I particularly want to single out Lucinda Wright who was the costume wizard for the first series. I think she created an outstanding wardrobe. The hair and make-up teams are also excellent, even though they did put me in a grey wig when I made my one and only cameo appearance. Bunbury dressed up in its wartime garb looks magnificent. So much so that when my eighty-seven year old father drove through the village  one day after filming he could not tell what had been altered to take it back in time. There are people in the audience who point out little inconsistencies, such as maize in Cheshire in 1940 or the D-Day markings on a Spitfire but sometimes there is no other possibility.
The Spitfire question is one that gets some people hot under the collar but let me say that there are less than 50 Spitfires still in one piece. I know, I saw them at Goodwood last year and they are breathtakingly impressive, still. It is nearly 80 years since the Battle of Britain and given how many sorties the RAF was involved in between then and 1945 it is not surprising that there is such a small pool of planes to choose from. Unfortunately for us, no one in 1940 thought of tucking one away in a hangar for 75 years so we could film in 2015. And the maize. Well, there was maize grown in Britain in 1940 but not in Cheshire. However, when it came to filming there was no other crop available to be picked. Sometimes you just have to go with what is there.
Everyone on the series does their very best to get things right and historical inaccuracy is definitely not the reason for the show going. ITV is a commercial broadcaster and they will have probably made their decision for commercial reasons.
I would like to celebrate Home Fires. It has been the most thrilling experience of my career being involved in this wonderful series. And although I am sad that there will not be a third series on ITV, I would like to think that the show will live on in people's memories as a great example of period drama. The cast have loved being involved and are as sad as the audience are. They were the first to spring onto Twitter and thank their six million loyal fans for their support. It has been heart warming and uplifting to hear so much passionate praise for them and Home Fires.
When I spoke to the Executive Producer, Catherine Oldfield, yesterday, she told me how sad she was and she apologised to me. Why apologise? I can't thank her and her team enough for taking my book Jambusters and creating something of such sparkling brilliance. When I asked her whether she thought there was any future for Home Fires she said. 'It is unlikely. But this is television. Never say never.' So we can but hope.
For now I want to end by saying thank you to everyone. To my friend Simon Block, the brilliant scriptwriter who conceived Home Fires, and his fellow writers. To Sophie Bicknell, the script editor, with whom I have exchanged over 1,000 emails. To the oh-so talented actors and to the extras who created such a glorious sense of community. To the production team who turned out day in day out despite the appalling weather of autumn 2015, and to the directors who made Home Fires burn so brightly. Finally thank you to all of you who have followed the series with such enthusiasm.
Aurevoir? I hope so…
– Julie Summers

Sign the petition: The decision by ITV to cancel home fires is such a huge mistake! It was such a brilliantly acted and well written drama and has so much more potential. Series 2 was left on a cliff hanger! ITV must realise how brilliant a programme it was and that it's a terrible choice not to recommission it! To those at ITV in charge of commissioning, please change your minds and allow more series of one of your best dramas to be written!
Take the RadioTimes poll: Do you think Home Fires should have been axed?
Take the new Radio Times Poll!
Contact ITV Viewer Services at viewerservices@itv.com and let them know how you feel. 
Home Fires Q&A: Author Julie Summers: Home Fires (2015) is a period drama inspired by the true story of the Women's Institute, a community organization that brought women together from all over Great Britain, through food production, education, and social issues. The WI, and the shared mission and friendships formed there, helped the women to face personal struggles and the challenges of World War II. Willow and Thatch talked about the show and Season 2 with Summers.
Jambusters: Making of a Period Drama: At the start of season 1 of Home Fires it is August 1939, and war with Germany is all but certain. While citizens of the isolated village of Great Paxford each face the prospect of war in their own way, all agree that they must do everything they can to hold their village—and their nation—together. But when the value of the largely social group, The Women's Institute, is called into question, forward-thinking Frances Barden (Samantha Bond) and snobbish Joyce Cameron (Francesca Annis) clash over the fate of the Institute and the roles its members can play, far from the front. Julie Summers shares the process of her book becoming a much loved period drama.
And please speak out below – the more noise me make, the better! Will there be a Season 3 of Home Fires? Let's do what we can to make it happen.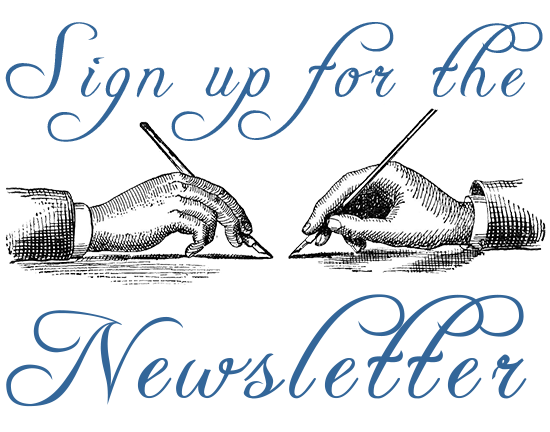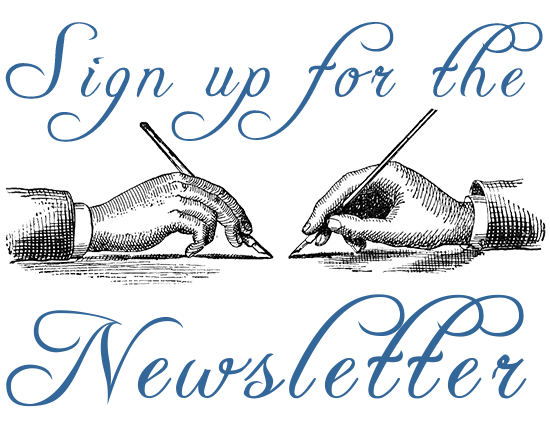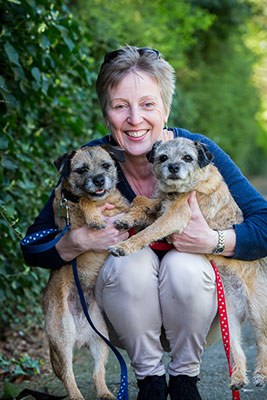 About Julie Summers: I was born near Liverpool and grew up first on the Wirral and then in Cheshire. Although the greater part of my childhood was spent outside pursuing any number of outdoor activities, I have always wanted to be a writer. For the first twenty years of life after university I worked in the art world but was drawn inexorably towards writing. Finally, in 2004, I gave up my job and began writing full time. It was the best decision I have made in my career. I am passionate about writing and unembarrassed to be so. I love researching my books, especially when they involve meeting people and talking to them about their lives.
People often ask me why I am so fascinated by the Second World War. My answer is that it is not war that interests me but the way people coped. In extreme situations such as war or mountaineering ordinary people find extraordinary strength and courage. That is what I enjoy learning about.
I have a little study in the attic of our house with one of the best views in Oxford – the dreaming spires seen from Iffley. I write in the mornings and find the problem is not sticking to the routine but tearing myself away from writing at the end of the day. My companions are two Border Terriers who keep me entertained and fit. They sleep in two old wine boxes under the window in my office.
I describe myself as a biographer and historian but the most important thing for me is to be a story teller.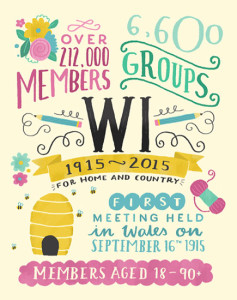 Today, the WI remains as a resource for women to gain educational opportunities, learn new skills, develop new friendships, and campaign on social justice issues. To learn more about the WI, visit their website.
If you enjoyed this post you'll want to wander over to the Period Films List – the best costume dramas, heritage films, documentaries, period dramas, romances, historical reality series and period inspired movies, sorted by era and theme.