Last Updated on February 13, 2019
Willow and Thatch knows that many of you enjoy watching full episodes, and series, of your favorite period dramas online. Because it is oh-so-nice to discover new movies to stream, I've put together a list of 100 period films and costume dramas that are currently available to watch now by those of you with a Hulu subscription.
Hulu is available with a commercial-free option, and has quite a few BBC / television mini-series set in England, films from the Criterion Collection, and classic literary adaptions from beloved authors like Jane Austen and Charles Dickens. Criterion has digital streaming rights to over 800 of the films in their library, and Hulu has some of their more obscure films available. 
There are actually more period dramas on Hulu than Willow and Thatch had previously thought – but  they aren't marked as such and it took a good bit of digging around to come up with this list. There is a lot here I haven't seen, so I'd love to hear your thoughts about these period films. They span many eras, some are obscure or foreign, some comedies or mysteries, some are family-friendly, and some deal with mature themes (Hulu will give you are warning about that before the film starts). 
Like all streaming services, the movies and tv mini-series are licensed for a period of time, with titles periodically being removed, and new ones added. For example, the Georgian era period series City of Vice just left Hulu (but it is available on DVD). At the time of this writing, all the period films below are active, and just released on Hulu and linked below are Amistad (1997), Reign: All New Episodes (CW), Houdini & Doyle (2016), The Passing Bells (2014), The Book of Negroes (2015), and Up the Women (2013). If you see that any of these period films listed below is no longer on Hulu, please leave a comment; and if you discover a newly added costume drama, please share that as well.
For those of you without a Hulu subscription, many of these period dramas are also available to stream on Amazon, some free with your Amazon Prime membership, and you can get the Amazon Instant Video Free Trial
 for 30 days. The note "Available to stream on Amazon" under one of the period films below will link you to that film on Amazon.
There are a lot of titles here to sift through, so I'll let you get reading (and watching!) but please remember to share this list of period dramas to stream on Hulu with your friends. Enjoy!
Note: Since this post was published, the Criterion Collection has moved over to FilmStruck, so any film listed below that is Criterion will no longer be available to stream through Hulu.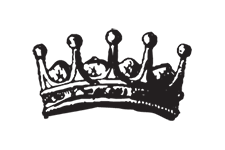 ---

Agatha Christie's Marple: Agatha Christie's crime thrillers featuring the author's much-loved spinster sleuth Miss Jane Marple.
Geraldine McEwan (The Magdalene Sisters, Mapp & Lucia) effortlessly captures the sly wit and keen observations of Agatha Christie's beloved spinster sleuth in these 12 full-length mysteries. Prim and proper in her smart tweed suits and matching hats, Miss Marple is often overlooked by the police and underestimated by criminals. But she proves her mettle time and again, solving cases that leave even the most experienced professionals flummoxed. These lavish adaptations are filled with rich period detail and feature top guest stars, including Jane Seymour, Joanna Lumley, Derek Jacobi, Zoë Wanamaker, Eileen Atkins, Anthony Andrews, Peter Davison, Timothy Dalton, John Hannah, Keeley Hawes, Greg Wise, Francesca Annis, and Juliet Stevenson. "Irresistible" —TV Guide.
Set in the Interwar era.
Available to stream on Amazon.
---

Amistad (1997): The movie chronicles the incredible journey of a group of enslaved Africans who overtake their captor's ship and attempt to return to their beloved homeland.
In 1839, the slave ship Amistad set sail from Cuba to America. During the long trip, Cinque (Djimon Hounsou) leads the slaves in an unprecedented uprising. They are then held prisoner in Connecticut, and their release becomes the subject of heated debate. Freed slave Theodore Joadson (Morgan Freeman) wants Cinque and the others exonerated and recruits property lawyer Roger Baldwin (Matthew McConaughey) to help his case. Eventually, John Quincy Adams (Anthony Hopkins) also becomes an ally.
Set in the Victorian era.
Available to stream on Amazon.
---

A Mother's Gift (1995): Against all odds, a couple travels into the Nebraska prairie in 1865 to build a life for themselves.
In her small frontier town, Abbie finds herself being courted by two different men, Will and Ed. After promising Ed her hand, her true love, Will comes back from the war asking the same. Abbie choses Will and the pair leave town for land out West. With only the pearls her mother gave her as a wedding gift and her love of singing, Abbie discovers that life on the prairie is tough on her marriage and her dream.
Set in the Victorian era. Family-friendly.
---

Amour Fou (2015): Based on the double suicide of a German romantic poet and his muse, this gorgeous period piece is a darkly humorous postmodern take on love, life, and death.
Heinrich is a melancholy young poet in Romantic Era Berlin who determines his best way out of despair is to end it all. Recently diagnosed with a terminal illness, Henrietta, fascinated by his controversial The Marquise of O, finds his plan intriguing, and she agrees to navigate the uncharted journey towards a suicide pact with him. Amour Fou inspired by the actual suicide in 1811 of Heinrich von Kleist and Henrietta Vogel goes against expectations to become a wry and curious denunciation of dying for love.
The story is set in Berlin in 1810 and 1811 in the Georgian era.
Available to stream on Amazon.
---

An Angel at My Table (1990): With An Angel at My Table, Academy Award-winning filmmaker Jane Campion brings to the screen the harrowing true-life story of Janet Frame, New Zealand's most distinguished author. The film follows Frame along her inspiring journey, from a poverty-stricken childhood to a misdiagnosis of schizophrenia and electroshock therapy to, finally, international literary fame.
Set in multiples eras, beginning with Frames's first years in the 1920s in the Interwar era, and then follows her life during the Second World War era, and into the Postwar period.
Available to stream on Amazon.
---

Anna Karenina (1948): This film by French director Julien Duvivier yielded a uniquely striking, vibrant portrayal of Tolstoy's tale of a woman at the edge of a moral, social, and marital precipice.
Leo Tolstoy's Anna Karenin is mainly set in the Russia of the 1860s and 1870s, during the Victorian era. May be suitable for older children.
---

Another Country (1984): In the 1930s, upper-class Tommy Judd and Guy Bennett are both nearing the end of their careers at their public school. Tommy, a Marxist intellectual, refuses to participate in the school's social hierarchy.
In this film adaptation of the Julian Mitchell play, classmates and fellow outcasts Guy Bennett (Rupert Everett) and Tommy Judd (Colin Firth) find comfort in friendship during the 1930s, at an elite British public school where conformity is the norm. Openly gay Bennett must deal with bullying and homophobia, while Judd struggles to reconcile the expectations of the establishment with his own Marxist beliefs when he is given the opportunity to become head boy.
Set in the Interwar era.
---

A Room With a View (1985): A story of love and repression in the Edwardian Era, A Room with a View follows Lucy (Helena Bonham Carter) between Italy and England as she struggles to balance the conventions of her society with the passions and philosophies of a new century. A must-see costume drama.
In this British drama based on the novel by E.M. Forster, Lucy Honeychurch (Helena Bonham-Carter), a young Englishwoman, is touring Italy with her older cousin (Maggie Smith). At a hotel in Florence, Lucy meets the charming and free-spirited George Emerson (Julian Sands). Although intrigued by George, once she's back in England Lucy ponders settling down with the wealthy, staid Cecil Vyse (Daniel Day-Lewis). When George reappears in her life, Lucy must decide between him and Cecil.
Set in the Edwardian era. May be suitable for older children.
Available to stream on Amazon.
---

Au Revoir Les Enfants (1987): Au Revoir Les Enfants tells a heartbreaking story of friendship and devastating loss concerning two boys living in Nazi-occupied France. At a provincial Catholic boarding school, the precocious youths enjoy true camaraderie—until a secret is revealed.
In 1943, Julien (Gaspard Manesse) is a student at a French boarding school. When three new students arrive, including Jean Bonnett (Raphael Fejto), Julien believes they are no different from the other boys. What Julien doesn't know is that the boys are actually Jews who are evading capture by the Nazis. While Julien doesn't care for Jean at first, the boys develop a tight bond — while the head of the school, Père Jean (Philippe Morier-Genoud), works to protect the boys from the Holocaust.
In French, English, German, with subtitles in English.
Set in the Second World War era.
---

Basil (1998): A wealthy young man heads for Ireland to begin a new life after being betrayed by his friend and his lover.
A lonely young aristocrat Basil played by Jared Leto in Victorian England struggles to meet the approval of his class-conscious father while trying to please the woman he loves. With great performances from Claire Forlani and Christian Slater.
Set in the Victorian era.
Available to stream on Amazon. (You can also watch it free with ads.)
---

Beyond Sherwood Forest (2009): The Sheriff of Nottingham uses a shape-shifting monster to destroy Robin Hood (Robin Dunne).
12th Century England: It is a deadly time of dark tyranny, black magic, and the outlaw archer known as Robin Hood. The Sheriff of Nottingham unleashes a winged monster upon town and woods to massacre Robin's men and captures Maid Marian.
Set in the Middle Ages.
Available to stream on Amazon.
---

Blackadder (1982) BBC: Comedy set in different historical periods that features the ill-fated exploits of the mean-spirited Edmund Blackadder and his dim sidekick Baldrick. Starring Rowan Atkinson.
Many great men have helped shape Britain's noble heritage. Others, like Edmund Blackadder (Rowan Atkinson), have not. From coward to cad and back again, Edmund surfaces throughout history with an assortment of cunning plans and serpentine banter.
Each series was set in a different period of British history, beginning in 1485 and ending in 1917, so the series spans the Tudor, Stuart. Georgian, Victorian, Edwardian and First World War eras. May be suitable for older children.
Available to stream on Amazon.
---

Black Jack (1979): One of Wes Anderson's inspirations behind "Moonrise Kingdom." A teenager is forced on the run with villainous Black Jack, adventure and friendship occur in the most unlikely places.
A Frenchman (Jean Franval) survives a hanging by the British and flees to the countryside with two teenagers (Stephen Hirst, Louise Cooper).
Black Jack is a charming, underrated film. It shares the concern of other Loach films for young people failed by their elders and abandoned by society. – BFI
Set in 1750 in the Georgian era. "A dark and complex adventure film based on Leon Garfield's novel for children," this is a technically a children's film, but may be better suited to older children. "It's also an accomplished historical film.. Chris Menges' photography, meanwhile, favoured the textures of old photographs and paintings: exteriors were shot on grainier Super 16mm, with interiors – some painterly, some almost under-exposed – on 35mm with low natural light and candlelight." – BFI
Available to stream on Amazon.
---

Bleak House (2005) BBC: At the heart of this star-studded adaptation of the literary classic by Charles Dickens is the story of the icily beautiful Lady Dedlock, who nurses a dark secret, and the merciless lawyer Tulkinghorn, who seeks to uncover it. A suspenseful tale about the injustices of the 19th-century English legal system. Honored with a Peabody award and ten Emmy nominations, Bleak House features some of the most famous plot twists in literary history.
From acclaimed writer Andrew Davies, and starring Gillian Anderson, Charles Dance, Alun Armstrong, Ian Richardson, Nathaniel Parker, Richard Griffiths, Phil Davis, Joanna David and Carey Mulligan.
Shown on PBS Masterpiece Theatre.
Set in 19th century England in the Victorian era. May be suitable for older children.
Available to stream on Amazon.
---

Charms for the Easy Life (2002): Three women, living in a North Carolina town, defy the traditional roles set forth for them by society. Based on the New York Times Bestseller by Kaye Gibbons.
Southern midwife Charlie Kate Birch (Gena Rowlands) is given a lucky charm after healing a brutalized black man. In no time at all, her good-for-nothing husband skips town, leaving her happily in charge of the family. Charlie's daughter, Sophia (Mimi Rogers), however, dreams of finding a steadfast man — but after her first husband dies, her prospects become bleak. Meanwhile, Charlie's granddaughter, Margaret (Susan May Pratt), must compete with their contrasting influences.
Set in the 1940s.
---

Civil Love (2012): When a wounded enemy soldier takes refuge in her barn, Rachel helps and protects him from the dangerous men pursuing him, and discovers a courage she didn't know she had – the courage to love again.
Rachel Taylor lost her Union soldier husband in the Civil War. As the battles rage on she discovers a wounded Confederate soldier, Daniel, in her barn. A battle begins in her heart as she does the Christian thing and nurses him back to health while trying to reconcile this man with the image she had of the southerners who took her husband from her. Daniel is being hunted by a rogue marshal and must stay hidden. Rachel's brother-in-law, Sheriff Jonathan Taylor, has always had feelings for her. He wants to marry her and take care of her family, but Rachel is resistant to his proposal. When her heart begins to soften toward Daniel, Jonathan doesn't take too kindly to it. With trouble coming from all sides, Rachel must find the strength to do what's right, protect her family and find the courage to open her heart again to love.
Family-friendly / faith-based.
Set in the Victorian era.
Available to stream on Amazon.
---

Copperhead (2013): This historical drama shows the American Civil War from an intimate, heart-breaking perspective. Copperhead is the Civil War's untold story; Abner Beech (Billy Campbell), a righteous farmer from upstate New York, exercises his right to free speech in a time when families are divided by the Civil War.
Set in the Victorian era.
Available to stream on Amazon.
---

Danton (1983): Earthy, man-of-the-people Georges Danton clashes with icy Jacobin extremist Maximilien Robespierre, both of them key figures of the French Revolution.
This French film from a Polish director explores a famous friendship soured by politics and corruption. Georges Danton (Gérard Depardieu) and Maximilien Robespierre (Wojciech Pszoniak) fought side by side during the French Revolution. But when Danton takes control of France and starts executing citizens in droves, Robespierre feels it his duty to challenge his one-time comrade. Robespierre goes to Paris to remove his old friend from power, but Danton will not go down without a fight.
This movie may not be an accurate record of the events of 1793 and 1794, and indeed in Paris the critics are up in arms over its inaccuracies. But as a record of the fiery passions and glorious personalities of the revolution, it is absolutely superb.  – Roger Ebert
In French with English subtitles.
Set in the Georgian era. Action opens in November of 1793.
---

David Copperfield (1999) BBC: Follow David Copperfield from birth to manhood as he meets an extraordinary range of sinister and benevolent characters. From Pegotty, the devoted servant, to the sadistic Mr Murdstone, unctuous Uriah Heap and eternal optimist Mr Micawber.
As an aspiring writer, young David Copperfield (Daniel Radcliffe, Harry Potter films) could never have dreamed up a life story as epic as the one he was about to live. Born to a loving mother, Copperfield has a turbulent childhood at the hands of a cruel stepfather, followed by a rough education in real life at Mr. Creakle's school. Yet, Copperfield is also guided by unexpected goodness — in the forms of servant Peggotty, Mr. Micawber and aunt Betsey Trotwood. As Copperfield matures into manhood, he finds love, experiences betrayal, and reaches beyond the afflictions of his own life to find happiness. Bob Hoskins, Maggie Smith and Ian McKellen star in this 2000 adaptation of one of Charles Dickens's most autobiographical novels.
Shown on PBS Masterpiece Theatre.
Set in the Victorian era. May be suitable for older children.
Available to stream on Amazon.
---

Daniel Deronda (2002) BBC: Andrew Davies' adaptation of George Eliot's last, most ambitious novel, charts a love story set in Victorian high society. Torn between two women, Daniel embarks on a quest to discover his true identity. Fate however, leads to a surprising twist.
Combine two of the most captivating and enigmatic characters in Victorian literature, the world's most successful television screenwriter and a glittering cast of Britain's finest actors… the result is Andrew Davies's mesmerizing adaptation of George Eliot's emotionally intense masterpiece. Daniel Deronda, George Eliot's last novel, caused a great stir when it was published in 1876. Its exposure of human and social issues still powerfully reverberating in our modern world shines a spotlight into the darker corners of 19th-century English life. Daniel Deronda has been adapted by Andrew Davies, whose award-winning adaptations include some of the most successful dramas on television.
Shown on PBS Masterpiece Theatre.
Set in Victorian England. May be suitable for older children.
Available to stream on Amazon.
---

Dr. Zhivago (2002): Stunning adaptation of Boris Pasternak's most celebrated novel, scripted by acclaimed dramatist Andrew Davies (Pride And Prejudice, Bridget Jones's Diary, Othello). The sweep and scale of the Russian Revolution acts as the backdrop for the intense and ultimately heart-breaking love story of Doctor Yury Zhivago, the physician and poet who wrestles with the anguish of being torn between the love of two women, Tonya and Lara. Now the winner of 4 major awards from the New York Film Festivals 2004.
Starring Keira Knightley, Sam Neill, Hans Matheson.
Set around 1917, in the First World War era.
Available to stream on Amazon.
---

Effi Briest (1974): A young woman is married to a much older man and begins a flirtation with one of his close friends that leads to dire consequences. Adapted from German author Theodor Fontane's 1894 novel of the same name, the black-and-white film uses Fontanes's words in dialogue, narration, and the text of letters.
Rainer Werner Fassbinder's adaptation of a late 19th-century novel by Theodor Fontane is an austere period piece that may be the least characteristic of the German director's films.  – Rovi
In German with English subtitles.
Set in the Victorian era in Germany and Italy.
---

Eijanaika (1981): Near the turbulent end of the Edo era, a man returning to Japan after exile in America searches for his wife and becomes swept up in the current of revolution in this incisive period drama from the great Shohei Imamura.
In 1867 Japan at the end of the shogunate, the samurai and nobles struggle to retain dominance, while the peasants begin a rise to power.
Set in the Victorian era.
---

Emma (2009) BBC: Certain of her skill as a matchmaker, Emma Woodhouse persuades her friend Harriet to reject an advantageous marriage proposal to a local farmer in favor of dashing Mr Elton. So begins a story which challenges Emma's naivety and her social preconceptions. Based on the Jane Austen classic. 
Emma Woodhouse (Romola Garai, Atonement) was born with the sun shining down on her. The radiant, privileged girl grows into a remarkable talent for matchmaking, as observed by her loving but disapproving father (Michael Gambon, Cranford) and childhood friend Mr. Knightley (Jonny Lee Miller, Endgame). When the decidedly less privileged Harriet Smith arrives, Emma meddles with fate to find her a match, until her flawless intuition is called into question. Dissuaded from more matrimonial predictions, Emma nonetheless continues to cheerfully contemplate superior men — and meets one of her own in the handsome, gleaming Frank Churchill. But after being so busy managing everyone else's heart, does Emma know her own? A fiercely funny new version of the Jane Austen novel, Emma was adapted by Sandy Welch (Jane Eyre).
Shown on PBS Masterpiece Theatre.
Set in the Georgian era. Family-friendly.
Available to stream on Amazon.
---

Emma: A Victorian Romance (2005): In 19th-century London, class lines are sharply drawn, and the social standing to which people are born dictates the path their lives will follow. Emma, an honest and hardworking young maid, never felt her place in life to be a burden. But then she met William, a member of the gentry and the eldest son of a wealthy family. His warm smile and earnest affection threaten to capture her heart… but can love truly conquer all? The series contains 24 episodes. 
In Japanese with English subtitles.
Set in the Georgian era.
Note: This is an animated series / anime, suitable for children.
Available to stream on Amazon.
---

Farewell, My Queen (2012): Acclaimed director Benoît Jacquot brilliantly captures the passions, debauchery, occasional glimpses of nobility and ultimately the chaos that engulfed the court of Marie Antoinette in the final days before the full-scale outbreak of the Revolution.
"Farewell, My Queen" begins early in the day of July 14, 1789, at the royal palace of Versailles. It was not yet a date fraught with destiny. In the rat-swarming servants' quarters, a young woman named Sidonie Laborde slaps at mosquito bites, hurries through her toilet, and runs toward her appointment with Marie Antoinette. She is the official reader to the queen, and this position gives her a limited stature and some access to the royal life of luxurious decadence. – Roger Ebert
Like the Americans, the French are infatuated with their history. They also love long close-ups of beautiful women in period costume. These elements combine in this painfully pretty period chamber piece. – 3AW
In French with English subtitles.
Set in the Georgian era.
Available to stream on Amazon.
---

Fire Over England (1937): A naval officer sniffs out spies for Queen Elizabeth during the Anglo-Spanish War.
Queen Elizabeth I (Flora Robson) is dealing with her country's deteriorating relationship with Spain. Michael Ingolby (Laurence Olivier), a naval officer whose father was killed fighting the Spanish, volunteers to go undercover in the Spanish court and learns plans are afoot to send an armada to ambush the British navy. Meanwhile, the aging Elizabeth, who has fallen for the dashing Ingolby, struggles with the fact that he is fixated on one of her beautiful ladies-in-waiting (Vivien Leigh).
Set during the Tudor (Elizabethan) era.
Available to stream on Amazon.
---

Foyle's War (2002): Combining uncompromising historical accuracy with compelling mysteries, this original PBS Masterpiece Theatre mystery series stars Michael Kitchen (Out of Africa) as Detective Chief Inspector Christopher Foyle. Set in the beautiful southern English countryside amid the disorder and danger of World War II, Foyle's War takes place far from the glory of the front. His is an ordinary struggle against everyday evil in extraordinarily dangerous times. 8 episodes available. 
Shown on PBS Masterpiece Theatre.
Set during the Second World War. May be suitable for older children.
Available to stream on Amazon.
---

Heidi (1968): Orphan Heidi lives happily with her grandfather in the Swiss Alps until someone takes her away.
Made-for-television adaptation of Johanna Spyri's classic children's tale about an orphaned girl who goes to live with her grandfather in the Swiss Alps. Jennifer Edwards, the then-10-year-old daughter of Blake Edwards and Patricia Walker, stars as the title character.
Set at the turn of the 19th century. Family-friendly.
Available to stream on Amazon.
---

Hobson's Choice (1954): Harrumphing boot shop-owner Henry Hobson finds himself in a fiery match of wills with his haughty, independent daughter Maggie when she decides to forge her own path, romantically and professionally, with none other than Henry's prized bootsmith, Will.
An unsung comic triumph from David Lean, Hobson's Choice stars Charles Laughton as the harrumphing Henry Hobson, the owner of a boot shop in late Victorian northern England. When his haughty, independent daughter decides to forge her own path, romantically and professionally, with none other than Henry's prized bootsmith, father and daughter find themselves head-to-head in a fiery match of wills.
Lean's sharp direction and impeccable performances all round transform a slight comedy into a timeless delight.  – Time Out
Set in the Victorian era.
---

Hoodlum (1997): 1930s New York. The black community of Harlem faces the same indignities as countless millions of refugees. If the seeds of Harlem's urban power would not grow in the White city, the Black underground would form to take control.
Set in the Interwar era.
Available to stream on Amazon.
---

Houdini & Doyle (2016): Inspired by true events, HOUDINI & DOYLE draws heavily on the rich history of the period. Two great men of the 20th Century – Harry Houdini and Sir Arthur Conan Doyle – grudgingly join forces with New Scotland Yard to investigate unsolved and inexplicable crimes with a supernatural slant.
Set in the Edwardian era.
Available to stream on Amazon.
---

Hunderby (2012) BBC: A young woman thought to be a spinster missionary is washed up on the beach off the English coast. In an attempt to escape her terrible past, she assumes the name of Helene Blone and marries the local widowed pastor and master of Hunderby. When Helene moves into Edmund's home, she falls under the watchful eye of housekeeper Dorothy, who is more than a little involved in her master's life and quite obsessed with his dead first wife, Arabelle, to whom, in her opinion, Helene simply does not compare. While Helene battles to keep her past a secret, she must navigate Dorothy's devious scheming, her husband's harsh critique and a potential new love interest in the form of Dr. Foggerty. This "black comedy"  takes places in the 1830s.
"Hunderby is a gothic farce. A historical comedy that doesn't invite much laughter. A gruesome, scatological, period-sitcom homage to Daphne du Maurier that is unlike anything else on television. " – The Guardian
Set in the Victorian era.
---

In Secret (2014): Set in the lower echelons of 1860s Paris, Therese Raquin, a sexually repressed, beautiful young woman, is trapped in a loveless marriage to her sickly cousin Camille by her domineering aunt, Madame Raquin. A smoldering & seductive thriller.
Set in the Victorian era.
Available to stream on Amazon.
---

In the Realm of the Senses (1976): Still censored in its own country, In the Realm of the Senses remains one of the most controversial films of all time. A graphic portrayal of insatiable sexual desire, Oshima's film, set in 1936 and based on a true incident, depicts a man and a woman consumed by a transcendent, destructive love while living in an era of ever escalating imperialism and governmental control.
Set in the Interwar era.
Available to stream on Amazon.
---

Ivan the Terrible (1945): The story of the troubled sixteenth-century tsar who united Russia. During the early part of his reign, Ivan the Terrible faces betrayal from the aristocracy and even his closest friends as he seeks to unite the Russian people.
Ivan IV Vasilyevich, commonly known as Ivan the Terrible, was the Grand Prince of Moscow from 1533 to 1547 and 'Tsar of All the Russias' from 1547 until his death in 1584. This is a two-part historical epic film about Ivan IV of Russia commissioned by Soviet Premier Joseph Stalin, who admired and identified himself with Ivan, to be written and directed by the filmmaker Sergei Eisenstein.
Set in the Tudor era.
---

Jane Eyre (2006) BBC: The classic saga is brought vibrantly to life in this lavish and passionate adaptation of Charlotte Bronte's novel. After a wretched childhood as an orphan, Jane Eyre falls in love with the brooding Mr. Rochester and discovers the dark secrets of his past.
A governess goes to work for a moody employer, captures his heart, a dark secret intrudes. Charlotte Brontë's 1847 love story comes to life in a two-part adaptation, a stirring romance realized in all its heartrending beauty and mythic power.
Newcomer Ruth Wilson stars in the title role as the spirited but plain young woman who escapes a cruel charity home to find improbable true love. Toby Stephens is Edward Rochester, the enigmatic master of Thornfield Hall, who hires Jane as a governess for his young ward Adele. Or is it his daughter? All that is certain is that he is a man with a passionate past.
Shown on PBS Masterpiece Theatre.
Set in the Victorian era.
---

Lacombe, Lucien (1974): Lacombe, Lucien traces a young peasant's journey from potential Resistance member to Gestapo recruit.
In Louis Malle's lauded drama, Lucien Lacombe (Pierre Blaise) is a young man living in rural France during World War II who seeks to join the French Resistance. When he is rejected due to his youth, the resentful Lucien allies himself with the Nazis and joins the Gallic arm of their Gestapo. Lucien grows to enjoy the power that comes with his position, but his life is complicated when he falls for France Horn (Aurore Clément), a beautiful young Jewish woman.
In French, German and English with English subtitles.
Set in 1944 in France in the Second World War era.
---

Land Girls (2009) BBC: Land Girls is a drama that follows the lives, loves, highs and lows of all four Land Girls during World War II. Commissioned by the BBC to commemorate the 70th Anniversary of the start of World War II, Land Girls is a tribute to all the women who answered their country's call for service to do their bit on the home front, while their men were overseas, fighting the enemy. 5 episodes available.
Land Girls, a popular series from the BBC, follows four members of the Women's Land Army–women who worked on British farms during World War II for the war effort. Nancy (Summer Strallen), Joyce (Becci Gemmell), Bea (Jo Woodcock), and Annie (Christine Bottomley, The Street) find their lives turned upside down by their experiences–including pregnancy, adultery, losing a husband, suspicion of collaboration, racial strife, class schisms, and more–at Pasture Farm. Rattling off the story elements like that makes Land Girls sound by-the-numbers, but that's far from the case–though the subplots may seem familiar to any war-on-the-home-front tale, the treatment is intelligent, compassionate, and wonderfully acted. The central and supporting characters are skillfully drawn and vivid, while the script never gets mired in sentiment–for any moment that may feel a little pat, there's another that's bittersweet and rich with the contradictions of life. Particularly strong performances include Danny Webb (Alien 3) as a Home Guard sergeant whose patriotism sours into paranoia, Nathaniel Parker as the gracious but weak-willed lord of the farm manor, and Susan Cookson as a matron forced to betray the girls' privacy. All in all, a warm, compelling drama. –Bret Fetzer
Set during the Second World War. May be suitable for older children.
Available to stream on Amazon.
---

La Nuit de Varennes (1982): Louis XVI and Marie Antoinette, fleeing the French Revolution in 1791, confront and debate various historical political and philosophical figures about the nature of the turmoil around them.
That Night in Varennes is an Italian and French drama film directed by Ettore Scola. Based on a novel by Catherine Rihoit, it tells the story of a fictional meeting between Restif de la Bretonne, Giacomo Casanova, Thomas Paineand Sophie de la Borde (a lady in waiting to the Queen). They are all traveling together in a coach that is a few hours behind the one that is carrying King Louis XVI and Marie Antoinette in their flight to Varennes during the French Revolution.
In French and Italian with English subtitles.
Set during the Georgian era.
---

Lark Rise to Candleford (2008) BBC: Lark Rise, a small hamlet holding on to the past, and Candleford, a small market town bustling into the future, have a complicated relationship which is seen through the eyes of Laura, a young girl who visits both communities. 40 episodes available. 
In this family-friendly adaptation of Flora Thompson's memoir of her childhood, Laura Timmins leaves the Oxfordshire hamlet of Lark Rise for a job in the market town of Candleford, where her mother's cousin, effervescent Dorcas Lane, is postmistress. Farm workers, craftsmen and gentry make up the community of families, rivals, friends and neighbours. Throughout the series, residents of both places interact at the best and the worst of times, including a measles epidemic that threatens the harvest and the arrival of new Post Office Inspector Mr. Rushton.
Set at the end of the 19th century, in the Victorian era. Family-friendly.
Available to stream on Amazon.
---

Les Grandes Manoeuvres (1955): Michele Morgan is the object of Gerard Phillipe's affections in this wistful tale of a world and an era gone by.
In pre-World War I France, debonair officer Armand de la Verne (Gérard Philipe) makes a bet that he can make the next woman who walks into the room fall in love with him. Since he has a reputation for sweeping women off their feet, de la Verne figures he'll easily win the wager. But it just so happens that he has met his match in the equally as captivating Marie-Louise Riviere (Michèle Morgan), a beautiful divorcée who refuses to fall for de la Verne's seductive ways.
Set in the Edwardian era.
---

Life with Father (1947): A fussy financier is head of a family. His sons are enterprising without him knowing… when he finds out it is overwhelming.
In late 19th-century New York City, stockbroker Clarence Day (William Powell) strives to maintain order in his bustling household. Despite his attempts to be the chief authority over his four sons, his wife, Vinnie (Irene Dunne), is the one who truly keeps order in their home, much to Clarence's chagrin. To gain more respect, Clarence reluctantly considers making changes that will benefit everyone, including his own baptism. This slice-of-life comedy was based on a popular Broadway play.
Set in the late 19th-century. Family-friendly.
Available to stream on Amazon.
---

Lost In Austen (2008): A thoroughly modern heroine threatens to ruin one of the world's greatest literary love stories in this ingenious reinvention of Jane Austen's Pride And Prejudice. Hollywood actress Alex Kingston stars alongside an acclaimed cast, including Hugh Bonneville, Lindsay Duncan and new Bond girl Gemma Arterton. Bored bank worker Amanda Price literally becomes lost in her favourite Austen book, after she finds a strange portal in her bathroom and swaps places with its heroine Elizabeth Bennet. As she gets to know the Bennet family and encounters the famous Mr Darcy, how can she keep this celebrated romance on track?
Set in the present time and in the Georgian era. May be suitable for older children.
Available to stream on Amazon.
---

Love's Christmas Journey (2011): While mourning the loss of her husband and daughter, recently widowed Ellie King visits her brother Aaron Davis and his children for Christmas. From Hallmark.
The first-ever Christmas story inspired by the popular Love Comes Softly series from Janette Oke. Natalie Hall (Pretty Little Liars) and Greg Vaughn (General Hospital) lead an all-star cast that includes Oscar nominee Sean Astin (Lord Of The Rings Trilogy), JoBeth Williams (Private Practice), Charles Shaughnessy (The Nanny), and Ernest Borgnine (Dirty Dozen) in this uplifting and moving Christmas film. Still mourning the loss of her husband and daughter, Ellie Davis (Hall) agrees to watch her brother Aaron's (Vaughn) children while he heads off to purchase farmland. But after a suspicious fire, Ellie finds herself playing detective to clear the name of a good friend with help from a handsome deputy (Dylan Bruce, As The World Turns). Despite her worries when Aaron stays away for longer than she hoped, if she can trust her faith, this Christmas just might bring more miracles than Ellie could have hoped for.
Family-friendly / faith-based.
Set in the Victorian era.
---

Marco Polo (2007): Accompanying two priests to the East to convert the court of Kublai Khan to Christianity, Venetian trader Marco Polo eventually pushes bravely forth alone toward the fabled heartland of Xanadu.
His personal journey changed the European understanding of the world forever. This is the absorbing true story of Venetian explorer Marco Polo's arduous trek to the East–and beyond.
Set in the Middle Ages in the 13th century. Family-friendly.
Available to stream on Amazon.
---

Miss Julie (1951): A battle of the sexes and classes ensues when a wealthy businessman's daughter falls for her father's bitter servant.
In late 19th-century Sweden, bold and beautiful young aristocrat Julie (Anita Björk) throws over her fiancé after humiliating him, and impetuously decides to take up with servant Jean (Ulf Palme) — despite his being engaged to Kristin (Märta Dorff), the cook. To Julie's surprise, she genuinely falls in love with Jean, but she realizes that prevailing class attitudes prevent them from being together. Determined, Julie decides that the couple should elope to Switzerland.
Set in the Victorian era.
Available to stream on Amazon.
---

Mrs. Dalloway (1997): While the story unfolds on a beautiful summer's day in London in 1923, Clarissa Dalloway recalls a summer in the country, in 1890, when she was young and beautiful and very much courted.
First seen in Virginia Woolf's novel, Clarissa Dalloway (Vanessa Redgrave) looks back on her youth as she readies for a gathering at her house. The wife of a legislator (John Standing) and a doyenne of London's upper-crust party scene, Clarissa finds that the plight of ailing war veteran Septimus Warren Smith (Rupert Graves) reminds her of a past romance with Peter Walsh (Michael Kitchen). In flashbacks, young Clarissa (Natascha McElhone) explores her possibilities with Peter.
Set in the Victorian era and the Interwar era. May be suitable for older children.
---

Murdoch Mysteries (2008): Set in early 20th century Toronto, Murdoch Mysteries explores the intriguing world of William Murdoch, a detective who pioneers innovative forensic techniques to solve some of the city's most gruesome crimes. 78 episodes available. 
Based on novels by Maureen Jennings, "Murdoch Mysteries" follows young detective William Murdoch. In a series of stories taking place in Toronto during the 1890s, several challenging murder cases arise. Murdoch uses up-and-coming forensics techniques and an unconventional approach, which often elicit skepticism from his fellow officers and his boss. Coroner Julia Ogden becomes Murdoch's number one ally, and they make a top-notch team, but he must struggle against tradition and prejudice to solve some of the city's most-gruesome murders.
Set in the Edwardian era.
Available to stream on Amazon.
---

Murmur of the Heart (1971): Louis Malle's critically acclaimed Murmur of the Heart gracefully combines elements of comedy, drama, and autobiography in a candid portrait of a precocious adolescent boy's sexual maturation.
This loosely plotted coming-of-age tale follows the life of 15-year-old Laurent Chevalier (Benoît Ferreux) as he stumbles his way over the burgeoning swell of adolescence in 1950s France. After having his first sexual experience with a prostitute and dodging the lips of a priest (Michel Lonsdale), Chevalier contracts a case of scarlet fever. When the fever leaves him with a heart murmur, Chevalier is placed in a sanatorium, along with his over-attentive and adulterous mother (Léa Massari).
In French with English subtitles.
Set in the Postwar era.
---

My Brilliant Career (1979): A story charting the developing self-awareness of Sybylla Melvyn as she grows from an insecure tomboy to a self-assured woman. Sybylla wants to be a writer and stuns her family and friends by her insistence on following her dream.
Growing up in the Australian outback, creative and headstrong Sybylla Melvyn (Judy Davis) dreams of becoming a famous writer despite long odds and the objections of her family. Forced by money problems to move in with her rich grandmother (Aileen Britton), she soon makes the acquaintance of a handsome landowner, Harry (Sam Neill), and wins him over despite their class differences. When Harry proposes, Sybylla must choose between romantic love an the brilliant career she craves.
Set in the late 19th century in Australia, in the Victorian era. Family-friendly.
---

Noah (2014): Academy Award® Winner Russell Crowe stars as Noah in the film inspired by the timeless story of courage, sacrifice and hope. This visually stunning, action-adventure is hailed as "one of the most unforgettable Biblical epics ever put on film."- Chicago-Sun-Times
Set in the Classical Period. May be suitable for older children.
Available to stream on Amazon.
---

Oliver Twist (2007) BBC: This gripping and emotionally powerful adaptation from one of British television's most exciting new writers breathes new life into the popular Dickens story. Born to an unmarried woman who dies after giving birth, orphan Oliver Twist (William Miller) seems destined to slog through a dismal life in the workhouse. A rebellious cry for more gets Oliver banished, and ultimately lands him on the dismal streets of London. The young outcast finds refuge with Fagin (Timothy Spall, Harry Potter films) and his band of thieves before fate intervenes and puts Oliver in the hands of a kindly benefactor. But an evil far greater and much closer than Oliver could imagine threatens him and all those around him. Tom Hardy (Wuthering Heights) and Sophie Okonedo (The Secret Life of Bees) also star in this bold adaptation of Charles Dickens's moving story of a heroic young boy determined to find his way home.
Originally broadcast on Masterpiece Theatre, this atmospheric production evocatively captures these worst of times for the desperate impoverished. The Dickensian despair is keenly felt, making Oliver's hard-earned happy ending all the more triumphant. There are many worthy adaptations of Oliver Twists, but this exceeds one's great expectations. –Donald Liebenson
Shown on PBS Masterpiece Theatre.
Set in the Victorian era. May be suitable for older children.
---

Picnic at Hanging Rock (1975): A Valentine's Day picnic at an ancient volcanic outcropping turns to disaster for the residents of Mrs. Appleyard's school when a few young girls inexplicably vanish on Hanging Rock.
(Picnic at Hanging Rock is) a movie that creates a specific place in your mind; free of plot, lacking any final explanation, it exists as an experience. In a sense, the viewer is like the girls who went along on the picnic and returned safely: For us, as for them, the characters who disappeared remain always frozen in time, walking out of view, never to be seen again. One of the women has something happen to her inside the cave — the novel never explains what it is–and her sexual hysteria fuels the rest of the story. The underlying suggestion is that Victorian attitudes toward sex, coupled with the unsettling mysteries of an ancient land, lead to events the modern mind cannot process. That is exactly the message of "Picnic at Hanging Rock."- Roger Ebert
Set in the Victorian era in the year 1900. May be suitable for older children.
Available to stream on Amazon.
---

Pride and Prejudice (1995) BBC: Mr Bingley has bought Netherton Park and has brought his sisters and wealthy friend, Mr Darcy, with him. To Mrs Bennet at the nearby Longbourn House, they are the answer to her prayers. She has five daughters to marry, and their dowries are not large. With a screenplay by Andrew Davies, Pride and Prejudice is the definitive adaptation of Jane Austen's beloved novel.
The arrival of two handsome and eligible bachelors, Mr. Bingley (Crispin Bonham Carter) and Mr. Darcy (Colin Firth, Bridget Jones films), stirs romantic imaginings for the girls of the Bennet household. Jane Bennet (Susannah Harker, House of Cards) seemingly strikes an immediate connection, while Elizabeth Bennet (Jennifer Ehle, The Coast of Utopia) finds the path to love more tortuous. Just when it seems true and abiding matches might emerge, a family scandal threatens to ruin everything.
Shown on PBS Masterpiece Theatre. Family-friendly.
Set in the Georgian era.
Available to stream on Amazon.
---

Queen Margot (1994): Young Queen Margot finds herself trapped in an arranged marriage amidst a religious war between Catholics and Protestants. She hopes to escape with a new lover, but finds herself imprisoned by her powerful and ruthless family.
Margot (Isabelle Adjani) is one of several in line to inherit the crown in France, where Roman Catholics and Protestants are jockeying for power. Margot's mother, Catherine de Medici (Virna Lisi), is intent on seeing her son take the throne once the reign of King Charles IX (Jean-Hugues Anglade) ends. After being married to a man she doesn't love and starting a tryst with one she does, Margot contends with her mother's at-all-costs plan to control the political fate of the volatile country.
In French with English subtitles.
Set in the Tudor / Elizabethan era.
Available to stream on Amazon.
---

Reign (2013): Hidden between the lines of the history books is the story of Mary Stuart, the young woman the world would come to know as Mary, Queen of Scots. The teenage Mary is already a headstrong monarch ─ beautiful, passionate and poised at the very beginning of her tumultuous rise to power.
The highly fictionalized series follows the early exploits of Mary, Queen of Scots during her years living in France. The first season takes place in 1557, with Mary living in French court and awaiting her marriage to Prince Francis, to whom she has been engaged since they were six. Mary has to contend with changing politics and power plays, as well as her burgeoning feelings for Francis and the romantic attentions of Francis's bastard half-brother, Bash. Francis's mother, Catherine de' Medici, secretly tries to prevent the marriage following Nostradamus's confidential prediction that the marriage will lead to Francis's death. The series also follows the affairs of Mary's Scottish handmaidens Kenna, Aylee, Lola, and Greer, who are searching for husbands of their own at court.
Set in the Tudor era.
Available to stream on Amazon.
---

Rembrandt (1936): Charles Laughton once again teams up with Korda for this moving, elegantly shot biopic about the Dutch painter.
Seventeenth-century painter Rembrandt van Rijn (Charles Laughton) suffers the loss of his wife. After an affair with the housekeeper, he finds lasting companionship with his housemaid (Elsa Lanchester), causing widespread scandal. Rembrandt's unwillingness to shill his paintings for commercial gain leads to financial difficulty. He navigates between the world of kings and queens and that of lowly beggars, finding his place as an artist. The death of his second wife devastates the painter.
Set in the Stuart era.
---

Return of the Scarlet Pimpernel (1937): Robespierre seeks revenge on the Scarlet Pimpernel by kidnapping his wife.
The Return of the Scarlet Pimpernel  is a sequel to the 1934 film The Scarlet Pimpernel, again produced by Alexander Korda. Though it is a sequel, the only cast member to return from the original film is Anthony Bushell as Sir Andrew Ffoulkes. Directed by Hanns Schwarz, this film stars Barry K. Barnes as Sir Percy, Sophie Stewart as Marguerite Blakeney, and Francis Lister as Chauvelin. The plot is based on the novel The Triumph of the Scarlet Pimpernel, although somewhat loosely. In Paris, Robespierre is starting to become suspicious of everyone around him, including young committee member Jean-Lambert Tallien. Chauvelin uses this suspicion to blackmail Tallien's girlfriend Thérésa Cabarrús into helping him kidnap Marguerite in order to lure Percy to Paris. This time, in order to save Marguerite, the Scarlet Pimpernel may just have to bring down Robespierre himself! – A Humble English Wayside Flower
Set in the Georgian era.
---

Richard III (1955): Olivier's performance, viewed as the greatest of his career, charges Richard with magnetic malevolence as he steals his brother Edward's crown through a murderous set of machinations.
Having helped his brother King Edward IV (Cedric Hardwicke) take the throne of England, the jealous hunchback Richard, Duke of York (Laurence Olivier), plots to seize power for himself. Masterfully deceiving and plotting against nearly everyone in the royal court, including his eventual wife, Lady Anne (Claire Bloom), and his brother George, Duke of Clarence (John Gielgud), Richard orchestrates a bloody rise to power before finding all his gains jeopardized by those he betrayed.
Set in the Middle Ages.
Available to stream on Amazon.
---

Robin Hood (2006) BBC: Robin Hood outwits and delights as he and his gang of outlaws fight the authority of the evil Sheriff of Nottingham with outrageous scams, disguises, tricks, ingenuity and breathtaking archery. 39 episodes available.
Upon his return to England after fighting alongside King Richard in the Third Crusade, Robin Hood's pursuit of justice and romance are hampered by handsome Sir Guy of Gisborne, the sheriff's second-in-command, who is equal parts brutal and ambitious. Robin's plight is made even more serious when the corrupt Sheriff of Nottingham declares him an outlaw, forcing Robin to take refuge in nearby Sherwood Forest, where he assembles a band of companions that include his former manservant, Much, along with Little John and Allan A Dale.
Set in the Middle Ages. May be suitable for older children.
Available to stream on Amazon.
---

Saints and Soldiers (2004): A Mormon sniper and an atheist medic clash as their platoon struggles to survive behind Nazi lines.
Based on the historical event known as the "Malmedy Massacre, " this is the tale of a group of American soldiers in Germany in World War II, one of whom served a mission for the Church of Jesus Christ of Latter-day Saints in Germany just before the war. In mid-December 1944, Hitler's Army blitzkriegs through the Ardennes Forest into Belgium, creating the colossal wintertime offensive known as the Battle of the Bulge. Sergeant Daniel Epstein and close friend Nathan Greer find themselves held captive with more than 70 other American Soldiers in a snow-covered field. Without warning, German soldiers open fire on the American prisoners. Epstein, Greer and a handful of other soldiers are able to escape the massacre by hiding in the nearby woods. Without weapons or food, they take on the unforgiving winter trying to find their way back to Allied-occupied territory.
Set during the Second World War.
Available to stream on Amazon.
---

Saving the Titanic (2012): Coinciding with the 100th anniversary of the sinking of the Titanic on 14th April 2012, Saving the Titanic is a poignant story of self-sacrifice by the Titanic's engineers, stokers and firemen in the face of impending death.
Saving the Titanic tells the untold story of the self-sacrifice and bravery of the ship's engineers, stokers and firemen in the face of impending death. Starring an ensemble cast featuring David Wilmot ("The Guard," "The Tudors" and "Intermission") and Ciaran McMenamin ("Sinking of the Laconia," "David Copperfield" and "Primeval"), Saving the Titanic seeks to answer the question of what happened in the engine and boiler rooms after the ship's fateful collision with a North Atlantic iceberg. Based on eyewitness accounts, this is the remarkable story of nine men from the engineering crew who fought courageously to hold back the power of the sea and keep the power systems running, even when they learned that all was lost. The engineering crew consisted of fireman and stokers, who shoveled coal into the ship's 29 boilers that powered its two massive steam engines, and engineers who made sure the engines and other mechanical equipment functioned smoothly. A memorial to commemorate their bravery was erected in Liverpool, England and unveiled in 1916. – PBS
Set in the Edwardian era.
---

Scarlett (1994): Scarlett O'Hara journeys from Atlanta to Charleston and Savannah, to London, and to her ancestral home of Ballyhara in Ireland.
The series begins with Scarlett attending the funeral of Melanie Wilkes, her late sister-in-law and rival for Ashley Wilkes' affection, at which her estranged husband, Rhett Butler, is not present. She, heartbroken that he left her, sets out for Tara and is saddened when she learns that Mammy, her mainstay since birth, is dying. When she arrives there, she sends a telegram to notify Rhett about Mammy under the name of Will Benteen (her sister, Suellen's, husband), because she knows that he won't come if he suspects she is there. Before Mammy passes away, she makes him swear to look after "her lamb", Miss Scarlett. He agrees, although he has no intention of honoring the request. After she dies, he and Scarlett have another snipe-filled encounter, which culminates in him leaving and her returning to the Atlanta house, determined to win him back.
Set in the Victorian era.
Available to stream on Amazon.
---

Secrets of War (2014): With the war escalating around them, three children in a Nazi-occupied village find their bond put to the test as secrets are revealed and loyalty is challenged.
As conflict rages across Europe in the summer of 1943, 12-year-old best friends Tuur (Maas Bronkhuyzen) and Lambert (Joes Brauers) are all but oblivious to the danger. Days are spent going to school, and playing in the dense woods and underground caves outside their idyllic village in Dutch Limburg. Reality soon intrudes and begins to divide families, with Tuur's father and brother joining a fledgling resistance movement, while Lambert's parents ally themselves with the local Nazi party. The boys' relationship is particularly strained, however, with the arrival of Maartje (Pippa Allen), a dark-haired girl with a mysterious identity. As the boys compete for her attentions, jealousy and betrayal set in motion a series of high-stakes events that will alter the lives of all three youths.
In Dutch with English subtitles.
Set in the Second World War era. May be suitable for older children.
Available to stream on Amazon.
---

Sense and Sensibility (2008) BBC: Marianne Dashwood falls in love with the charming but unsuitable John Willoughby, ignoring her sister Elinor's warnings. Will the sisters learn that sense must mix with sensibility if they are to find happiness?
Sisters Elinor (Hattie Morahan, The Golden Compass) and Marianne Dashwood (Charity Wakefield, Jane Eyre) have opposite approaches when it comes to the pursuit of love. One is tempered and rational, the other impulsive and full of youthful passion. The sisters attract a trio of suitors — handsome Edward Ferrars (Dan Stevens, The Line of Beauty), heroic Colonel Brandon (David Morrissey, State of Play), and effusive John Willoughby (Dominic Cooper, The History Boys). But are the men as genuine as they seem? A romantic odyssey full of seduction and abandonment unfolds in Andrew Davies's bold adaptation of Jane Austen's classic novel.
Shown on PBS Masterpiece Theatre.
Set in the Georgian era. Family-friendly.
Available to stream on Amazon.
---

Swann in Love (1984): Wealthy Charles Swann finds himself at odds with high society when he becomes obsessed with a beautiful courtesan.
Charles Swann (Jeremy Irons) risks his social standing in his obsessive pursuit of prostitute Odette (Ornella Muti). His overwhelming desire for her comes, in part, from Odette's complete disinterest in him. When he finally weds her, utterly compromising himself in high society, he finds to his horror that his love for her was a complete illusion. At the same time, the Baron de Charlus (Alain Delon) pursues his own ill-advised romance.
Set in 19th-century Paris, France.
---

Tess (1979): A work of exquisite pastoral beauty and vivid, richly layered storytelling, this multiple-Oscar-winning film by Roman Polanski is an adaptation of Thomas Hardy's novel Tess of the d'Urbervilles: an epic narrative of sex, class, betrayal, and revenge.
The movie is based on a novel by Thomas Hardy, but Polanski never permits his film to become a Classics Illustrated; this isn't a devout rendering of a literary masterpiece, but a film that lives and breathes and has a quick sympathy for its heroine. Nastassja Kinski is just right for the title role. The movie is set in England, but was actually photographed in France. It is a beautifully visualized period piece that surrounds Tess with the attitudes of her time — attitudes that explain how restricted her behavior must be, and how society views her genuine human emotions as inappropriate. This is a wonderful film. – Roger Ebert
Set in the Victorian era.
Available to stream on Amazon.
---

The Adventures of Robin Hood (1955): A long-running series of adventures featuring Robin of Locksley (Robin Hood) and his group of Sherwood-Forest-based freedom fighters. Robin and his men protected England from the evil machinations of Prince John, while good King Richard was away at the Crusades. The series was primarily intended for children, and was unusual in that it frequently re-used the same actors in different roles, or different actors in a recurring roles.
Set in the Middle Ages. Family-friendly.
---

The Adventures of Sherlock Holmes (1954): The adventures of master detective Sherlock Holmes as he and his assistant, Dr. Watson, (and somewhat reluctantly, the bumbling Inspector Lestrade) battle criminals in London. 39 episodes available. 
Set in Victorian England. May be suitable for older children.
---

The Adventures of Swiss Family Robinson (1998): Emmy-winner Richard Thomas (The Waltons) stars in this exciting series based on Johann David Wyss's family classic. Cutthroat pirates, warring natives, and wild animals are just some of the dangers this close-knit family face. 10 episodes available. 
Set in the Georgian era. Family-friendly.
---

The Big Valley (1965): The Big Valley is the Emmy-winning saga of the Barkleys, set in 1870s California. They're a close-knit family, wealthy and prestigious, but use their power to help the less fortunate homesteaders who struggle for a piece of the new land. The cast features Barbara Stanwyck as the matriarch, Linda Evans as her daughter, and Lee Majors as the stepson. THE BIG VALLEY is riveting drama and exciting action — 112 color hours of television at its finest.
Set in the Victorian era. Family-friendly.
---

The Book of Negroes (2015): A universal story of loss, courage and triumph, "The Book of Negroes" recounts the extraordinary journey of Aminata Diallo, an indomitable African woman who survives in a world in which everything seems to be against her. Kidnapped by slave traders in West Africa then sold into slavery in South Carolina, Aminata navigates her way through the American Revolution in New York, the isolated refuge of Nova Scotia, and the treacherous jungles of Sierra Leone, before finally securing her freedom in England at the dawn of the 19th century.
Set in the Georgian era. May be suitable for older children. ("Riveting slavery epic is artful, sobering, and inspiring." – Common Sense Media)
Available to stream on Amazon.
---

The Brontë Sisters (1979): In a small presbytery in Yorkshire, living under the watchful eyes of their aunt and father, a strict Anglican pastor, the Bronte sisters write their first works and quickly become literary sensations.
In French with English subtitles.
Set in the Victorian era.
Available to stream on Amazon.
---

The Chosen (1981): Two teenage boys who become best friends despite huge differences in their upbringing. One, the son of an orthodox Hasidic Rabbi. The other comes from a progressive Jewish family whose father stands at the forefront of the battle for Israeli statehood.
Danny (Robby Benson) and Reuven (Barry Miller) become good friends, even though they are from different branches of Judaism. Danny, a Hasidic Jew, meets Reuven, a Zionist, while playing stickball. Although they have differences, their friendship grows strong. When they reach college, outspoken support by Reuven's professor father (Maximilian Schell) for a national Jewish state causes conflicts with Danny's conservative father (Rod Steiger), leading to tension for the friends.
Certainly, this is a gently evocative movie, with its glimpses of a strict and self-contained culture, and its memories of a time gone by. – New York Times
Set around 1948 in the Postwar era. May be suitable for older children.
---

The Countess (2009): A 17th century Hungarian countess embarks on a murderous undertaking, with the belief that bathing in the blood of virgins will preserve her beauty.
Countess Erzebet Bathory (Julie Delpy) is considered the most powerful woman in the country – beautiful, intelligent and unwilling to accept a world in which men may bend and break the rules as they see fit. Starring Julie Delpy, William Hurt, and Daniel Bruhl.
Set in the Stuart era in Hungary.
Note: This didn't get good reviews and sounds awful to me, but alas, here it is – maybe the costumes are worth seeing.
Available to stream on Amazon.
---

The Courage To Love (2000): Henriette Delille, a free woman of color, was born in 1813 into one of New Orleans' most prominent families. Her family assumed she would follow her mother and sister's path and become a mistress for a wealthy white man. However, Henriette had different plans for her life.
A mixed-race woman who repudiates the hypocrisy of race, class and convention, Henriette chooses to accept a divine calling to help the downtrodden by founding a combination medical treatment center and school for the French community's black population.
Set in 19th-century New Orleans. May be suitable for older children.
Available to stream on Amazon.
---

The Cranes Are Flying (1957): Veronica and Boris are blissfully in love, until the eruption of World War II tears them apart. Boris is sent to the front lines…and then communication stops. Meanwhile, Veronica tries to ward off spiritual numbness while Boris's draft-dodging cousin makes increasingly forceful overtures. Winner of the Palme d'Or at the 1958 Cannes Film Festival, The Cranes Are Flying is a superbly crafted drama, bolstered by stunning cinematography and impassioned performances. In black & white.
In Russian with English subtitles.
Set during the Second World War.
---

The Devil's Mistress (2008): Michael Fassbender, Dominic West and Andrea Riseborough star in this epic tale set between the years 1642 and 1660, against the explosive backdrop of the English Civil War. Shown through the eyes of the a 17 year old girl, the fictional Angelica Fanshawe. Also known as "The Devil's Whore."
A spirited aristocratic woman, is drawn to the anti-monarchist cause during the English Civil War. During Oliver Cromwell's puritanical regicidal revolution, the fictional aristocratic manor lady Angelica Fanshawe follows her heart rather then political loyalty in the bloody conflict between royalists and Roundheads, and later among Crowell's triumphant, soon rivaling protestant followers. For love, she comits to several parties.
A woman's struggle for survival in the terror and turmoil of the English civil war makes for powerful drama, with Andrea Riseborough leading a superb cast. The Devil's Whore is one of the most enjoyable dramas of the last decade or so. – The Guardian
Set in the Stuart / Restoration era.
Available to stream on Amazon.
---

The Flowers of St. Francis (1950): A series of simple and joyous vignettes lovingly convey the universal teachings of the People's Saint: humility, compassion, faith, and sacrifice.
The life of Saint Francis of Assisi (Aldo Fabrizi) is loosely chronicled in this film, divided into nine chapters that highlight different elements of the saint's teachings, from compassion to humility. Director Roberto Rossellini's film, which conveys the joy Saint Francis found in seeking out enlightenment, opens with an introduction to the saint's followers, the Franciscans, and closes with the holy friar leaving Rome to spread his views to the world.
Family friendly / faith-based.
Set in the Middle Ages.
---

The Gold Rush (1942): It's 1898 and Charlie Chaplin's Little Tramp is headed north to the Yukon in search of gold.
The Gold Rush is an indelible work of heartwarming hilarity. This special edition features new music and narration. Charlie Chaplin's comedic masterwork—which charts a prospector's search for fortune in the Klondike and his discovery of romance (with the beautiful Georgia Hale)—forever cemented the iconic status of Chaplin and his Little Tramp character. Shot partly on location in the Sierra Nevadas and featuring such timeless gags as the dance of the dinner rolls and the meal of boiled shoe leather.
Set in the Victorian era. Family-friendly.
Available to stream on Amazon.
---

The Indian Doctor (2010) BBC: This award-winning, light-hearted BBC One period drama is the "fish out of water" story of Prem Sharma, a highly educated Indian doctor, and Kamini, his beautiful upper class wife, who, attracted by the promise of opportunities in the new National Health Service and a glamorous lifestyle in London, leave India in 1963 only to find themselves sent to a small practice in a Welsh coal mining village. 15 episodes available. 
The Indian Doctor tells the story of Delhi graduate Dr. Prem Sharma who arrives in the UK in 1963. Prem and his wife, Kamini, want to build a new life for themselves following a family tragedy – but rather than finding a job as a high-flying consultant in London, Prem finds himself in the Welsh coal mining village of Trefelin.
Set in the Postwar era. May be suitable for older children.
Available to stream on Amazon.
---

The Last Metro (1980): Gérard Depardieu and Catherine Deneuve star as members of a French theater company living under the German occupation during World War II in François Truffaut's gripping, humanist character study.
When the Nazis occupy Paris, Jewish theater owner Lucas Steiner (Heinz Bennent) goes into hiding in the cellar, ceding control of the theater to his gentile wife, Marion (Catherine Deneuve). She mounts a new play, and gives a break to upstart actor Bernard Granger (Gérard Depardieu) by casting him in the lead. The two soon develop feelings for one another, and she is torn between the two men. Things grow ever more complicated when Marion discovers that Bernard is harboring a secret of his own.
Set during the Second World War.
Available to stream on Amazon.
---

The Marriage of Maria Braun (1979): After her husband disappears in the last days of World War II, Maria uses her beauty and ambition to prosper in 1950s Germany.
Near the end of World War II, Maria (Hanna Schygulla) marries Hermann (Klaus Lowitsch), who is immediately sent off to battle. When the war concludes, Maria believes that Hermann is dead. She starts working at an Allied bar, where she meets American soldier Bill (George Byrd). They start a relationship that is interrupted when Hermann returns alive. During a scuffle between the men, Maria accidentally kills Bill. Hermann takes the blame and goes to jail, while Maria begins a hard new life.
In German with English subtitles.
Set during the Second World War and Postwar eras.
---

The Passing Bells (2014) BBC: An epic historical drama spanning the five years of the First World War, as seen through the eyes of two ordinary young soldiers. Thomas and Michael are two young men for whom World War One has little mercy, no matter which side they might be fighting for. Over five years, follow their lives as they grow up, lose friends and find love amid the horrors of the war. 5 episodes available of the television mini-series. 
Set in the First World War era. May be suitable for older children.
---

The Passion of Joan of Arc (1928): With its stunning camerawork and striking compositions, Carl Th. Dreyer's story of the young maiden who died for God and France convinced the world that movies could be art.
A classic of the silent age, this film tells the story of the doomed but ultimately canonized 15th-century teenage warrior. On trial for claiming she'd spoken to God, Jeanne d'Arc (Renee Falconetti) is subjected to inhumane treatment and scare tactics at the hands of church court officials (Eugene Silvain, Andre Berley). Initially bullied into changing her story, Jeanne eventually opts for what she sees as the truth. Her punishment, a famously brutal execution, earns her perpetual martyrdom.
Set in the Middle Ages. May be suitable for older children.
---

The Pied Piper (1972): Featuring an ensemble cast of British stars (including Donovan as the hippieish title character), Jacques Demy's retelling of the Pied Piper fable focuses on the political corruption, romantic intrigue and religious hypocrisies of Medieval life.
A caravan of performers travels to Hamelin, Germany, to celebrate the marriage of Franz (John Hurt) to the burgomaster's ailing daughter, Lisa (Cathryn Harrison). Fearing that they carry the plague, however, the townsfolk will not let them in until it is discovered that the music played by the group's piper (Donovan) has cured Lisa. Once inside, the piper strikes a deal with the burgomaster to also rid the town of rats. But when the piper doesn't receive his due, he exacts a terrible revenge.
Set in the Middle Ages. This is a "Very dark and chilling story of a piper who rids an evil hamlet of rats… an interesting comment on humanity during the middle ages." and may be suitable for older children, but this is probably not a story for the younger ones, despite the G rating.
Available to stream on Amazon.
---

The Private Life of Henry VIII (1933): Charles Laughton gulps beer and chomps on mutton, in his first of many iconic screen roles, as King Henry VIII, the ultimate anti-husband.
Renowned for his excess, King Henry VIII (Charles Laughton) goes through a series of wives during his rule. With Anne Boleyn (Merle Oberon), his second wife, executed on charges of treason, King Henry weds maid Jane Seymour (Wendy Barrie), but that marriage also ends in tragedy. Not one to be single for long, the king picks German-born Anne of Cleves (Elsa Lanchester) as his bride, but their union lasts only months before an annulment is granted, and King Henry continues his string of spouses.
Set in the Tudor era. May be suitable for older children.
Available to stream on Amazon.
---

The Rise of Catherine the Great (1934): A quick-witted and compelling dramatization of the troubled marriage of Catherine II to Peter III and her subsequent ascension to the throne as Empress of Russia.
The woman who will become Catherine the Great (Elisabeth Bergner) marries into the Russian royal family when she weds Grand Duke Peter (Douglas Fairbanks Jr.), the nephew of Empress Elizabeth (Flora Robson). Although the couple has moments of contentment, Peter's cruel and erratic behavior causes a rift between him and Catherine. Mere months after Peter succeeds his aunt as the ruler of Russia, a revolt is brewing, and Catherine is poised to ascend to the throne as the country's new empress.
Set in the Georgian era. May be suitable for older children.
---

The Scarlet Pimpernel (1934): As his alter-ego the Scarlet Pimpernel, a seemingly ineffectual English aristocrat saves innocents from the guillotine in France.
At the heart of the French Revolution, effete aristocrat Sir Percy Blakeney (Leslie Howard) is secretly the Scarlet Pimpernel, leading an underground group dedicated to freeing nobles from the brutal Robespierre. Blakeney plays his part so well that even his own wife, Marguerite (Merle Oberon), doesn't suspect him. Robespierre's agent, Chauvelin (Raymond Massey), learns that Marguerite's brother is one of the Pimpernel's group, and she begins working unknowingly to destroy her own husband. In black & white.
Set in the Georgian era.
Available to stream on Amazon.
---

The Spirit of the Beehive (1973): In a small Castilian village in 1940, in the wake of the country's devastating civil war, six-year-old Ana attends a traveling movie show of Frankenstein and becomes possessed by the memory of it. An allegory of life after Gen. Franco's victory in the Spanish Civil War.
It is a masterpiece that can only cause us to wonder what we lost because he didn't work more. It is simple, solemn, and in the casting of young Ana Torrent, takes advantage of her open, innocent features. We can well believe her when she accepts her sister's explanation, which goes far to account for her behavior later in the film. This is one of the most beautiful films I've seen. Its cinematographer, Luis Cuadrado, bathes his frame in sun and earth tones, and in the interiors of the family home, he creates vistas of empty rooms where footsteps echo. – Roger Ebert
Set in the Second World War era.
---

The Swiss Family Robinson (1974): The classic story of the adventures and dangers faced by a family after being shipwrecked on a tropical island early in the 19th Century. After struggling ashore, the Robinson family must learn to adapt to living in an unfamiliar environment, where wild animals and the land itself can be hostile. Never losing faith, they remain united by their mutual respect, love and hope; the hope that tomorrow, next month or next year, they will be rescued. Based upon the novel The Swiss Family Robinson, the engaging series stars actors including Chris Wiggins, Diana LeBlanc, Michael Duhig, Ricky O'Neill and Heather Graham.
Set in the Georgian era. Family-friendly.
Available to stream on Amazon.
---

The Threepenny Opera (1931): Set in the impoverished back alleys of Victorian London, The Threepenny Opera follows underworld antihero Mackie Messer (a.k.a. Mack the Knife) as he tries to woo Polly Peachum and elude the authorities.
The satiric 1928 Brecht-Weill stage production formed the basis for this tale of a daring turn-of-the-century gangster.
Set in the Victorian era.
---

The Trip to Bountiful (1986): Forced by circumstances to live her loathsome son and daughter-in-law, elderly Mrs. Watts wants nothing more out of life than to return to her home town of Bountiful. Escaping from her family's clutches, she boards a bus to Bountiful,
Carrie Watts (Geraldine Page) may be old, but she suffers no shortage of spirit. When her carping daughter-in-law (Carlin Glynn) and overprotective son (John Heard) forbid her to travel alone from Houston to her childhood home in Bountiful, she strikes out anyway. Learning that trains no longer stop there, she takes a bus instead and en route meets a young woman (Rebecca De Mornay) with whom she shares both secrets and memories. Little does she know that her family has alerted the police.
The movie surprises us: It's not really about conflict between the generations, but about the impossibility of really understanding that you are even a member of an older generation, that decades have gone by. – Roger Ebert
Set in Texas in 1947, in the Postwar era. Family-friendly and given the "Dove "Family-Approved" Seal and five Doves, our best rating."
Available to stream on Amazon.
---

The Wind That Shakes the Barley (2006): Legendary director Ken Loach's epic tale of two brothers torn apart by the Irish revolt against the British. Winner of the prestigious Cannes Palm D'Or.
In 1920s Ireland young doctor Damien O'Donovan (Cillian Murphy) prepares to depart for a new job in a London hospital. As he says his goodbyes at a friend's farm, British Black and Tans arrive, and a young man is killed. Damien joins his brother Teddy (Padraic Delaney) in the Irish Republican Army, but political events are soon set in motion that tear the brothers apart.
Set in the Interwar era.
Available to stream on Amazon.
---

Titanic: The Miniseries (2012): Marking the hundredth anniversary of the world's most famous maritime disaster, TITANIC is an epic, four-part miniseries event from Oscar, Golden Globe and Emmy-winning writer Julian Fellowes (Gosford Park, Downton Abbey).
"Titanic" is an extraordinary re-telling of the doomed voyage that cleverly weaves action, mystery and romance over four hours and two nights of programming. Shot in Budapest, Hungary, it features both fictional and historical characters, ranging from steerage passengers and crew to upper class guests and staff, who all come together in an explosive and unforgettable finale. Each hour follows similar events from different points of view, culminating in a cliff-hanger, as the ship begins to founder, and building to an explosive conclusion in the final hour that draws together all the stories. Viewers will be taken on a heart-wrenching journey through Titanic's last moments, as it's revealed who among the characters they've come to know so well will survive, and who will not.
Set in the Edwardian era. May be suitable for older children.
Available to stream on Amazon.
---

Thousand Pieces of Gold (1991): A testament to the strength of the human spirit… In 1880's China, young Lalu is sold into marriage by her impoverished father. Rather than becoming a bride, Lalu ends up in an Idaho gold-mining town, the property of a saloon owner.
Set in the Victorian era. May be suitable for older children.
Available to stream on Amazon.
---

Two English Girls (1971): A romantic triangle develops between two English girls and a Frenchman.
This French film chronicles a decades-long love triangle between Claude (Jean-Pierre Léaud), an art critic, and sisters Ann (Kika Markham) and Muriel (Stacey Tendeter). Claude initially intends to marry Muriel, but after a lengthy separation, he decides to call off the wedding. Ann then visits Claude in Paris to champion her heartbroken sister. Instead, Ann falls for Claude. Over the intervening years, Claude's preference shifts as the three remain embroiled in a complicated relationship.
It's wonderful how offhand Franois Truffaut's best films feel. There doesn't seem to be any great effort being made; he doesn't push for his effects, but lets them flower naturally from the simplicities of his stories. His film, TWO ENGLISH GIRLS, is very much like that. Because he doesn't strain for an emotional tone, he can cover a larger range than the one-note movies. Here he is discreet, even while filming the most explicit scenes he's ever done; he handles sadness gently; he is charming and funny even while he tells us a story that is finally tragic. – Roger Ebert
In French and English with English subtitles.
 Set at the beginning of the 20th century.
---

Upstairs Downstairs (2010) BBC: Revival of the iconic '70s series set in a London townhouse in the late 1930s. When Rose returns to Eaton Place as housekeeper she soon finds that in both 'upstairs' and 'downstairs' worlds lie a labyrinth of secrets, lies and scandal.
When the master of 165 Eaton Place, Sir Hallam Holland, carries his wife across the threshold of their new home, Lady Agnes exclaims with pleasure, "What a ghastly old mausoleum!" Neglect has strewn cobwebs everywhere and furred the surfaces with dust. But with a sumptuous renovation and the help of the indomitable housekeeper Rose Buck (Jean Marsh), the iconic address so beloved in the original series Upstairs Downstairs is soon restored to its former glory.
It's 1936, a tumultuous time in Britain, and within the walls of 165 Eaton Place, characters from an orphanage, a damp Welsh castle, the heart of the British Raj and elsewhere together will face a changing world, not just upstairs and downstairs, but side by side. Written by Heidi Thomas (Cranford, Madame Bovary), Upstairs Downstairs stars co-creators of the original series Jean Marsh and Eileen Atkins (Cranford, Bertie and Elizabeth). Also starring are Ed Stoppard (Any Human Heart), Keeley Hawes (Wives and Daughters), and Claire Foy (Little Dorrit).
Shown on PBS Masterpiece Theatre.
Set in the Interwar era. May be suitable for older children.
Available to stream on Amazon.
---

Up the Women (2013) BBC: Up the Women is a charming and clever sitcom following the efforts of Margaret – a timid but radical Edwardian matron – as she brings the fight for women's suffrage to her small village of Banbury.
Margaret has just returned from a trip to London, where she discovered the Women's Suffrage Movement. Inspired by what she has seen, she wants the ladies of Banbury Intricate Craft Circle to support the cause and suggests they begin a suffrage league of their own. Margaret's enthusiasm is contagious and it's not long before Banbury has its own band of hilariously ineffectual suffragettes, and the group is rebranded 'Banbury Intricate Craft Circle Politely Request Women's Suffrage.'
The change is not met without opposition, which comes from Helen who, exasperated by caretaker Frank's efforts to bring electricity to the church hall, has little interest in women's rights and even less interest in any good ideas she isn't in charge of. In a rebellious coup, she establishes an anti-suffrage league, poaches Margaret's recruits by bribing them with cake, and takes up headquarters in the kitchen. Will Margaret convince the women to fight for their rights or will Helen persuade them that votes for women, and electricity, are utterly unnecessary?
Set in 1910 in the Edwardian era. May be suitable for older children.
---

Vikings (2013): The name Viking is synonymous with extreme violence and terror. But few people know what it was really like to live in the world of the Viking. This scripted drama will use real characters from history to humanize the Viking and authentically re-create the Viking Age. 29 episodes available. 
Vikings is inspired by the sagas of Viking Ragnar Lothbrok, one of the best-known legendary Norse heroes and notorious as the scourge of Englandand France. The show portrays Ragnar as a former farmer who rises to fame by successful raids into England, and eventually becomes king of Denmark, with the support of his family and fellow warriors: his brother Rollo, his son Bjorn Ironside, and his wives—the shieldmaiden Lagertha and the princess Aslaug.
Set at the beginning of the Viking Age, marked by the Lindisfarne raid in 793.
Available to stream on Amazon.
---

Young Törless (1966): At an Austrian boys' boarding school in the early 1900s, shy, intelligent Törless observes the sadistic behavior of his fellow students, doing nothing to help a victimized classmate—until the torture goes too far.
At a boarding school in 1900s Austria, cruel bullies Beineberg (Bernd Tischer) and Reiting (Fred Dietz) go to great lengths to embarrass, abuse and dehumanize their pathetic classmate, Basini (Marian Seidowsky). The lowly Basini shows no opposition to his position as the object of constant brutality, and neither does Töerless (Mathieu Carrière), a perceptive yet detached friend of the bullies. But as Töerless watches idly, the tormentors begin to turn the whole school violently against Basini.
Set in the Victorian / Edwardian era.
---

For historical period documentaries on Hulu, you may be interested in The Rise & Fall of Versailles – Louis XVI, Countdown to Revolution (2011), Elizabeth I: Killer Queen? (2010), In Search of Mozart (2014), The Supersizers Go…Regency,The Shakespeare Enigma (2011), and The Perfect English Village (2011).
---
Short descriptions of the films are either the official synopses, and/or are from Amazon or IMDB.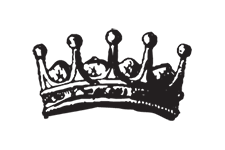 If you enjoyed this post, you'll want to wander over to The Period Films List, with all the costume dramas and historical period films sorted by era and theme. You may also be interested in the Netflix streaming 2016 posts, by era. You could start here, with the Netflix Streaming: Medieval Era post, or see the posts tagged with streaming.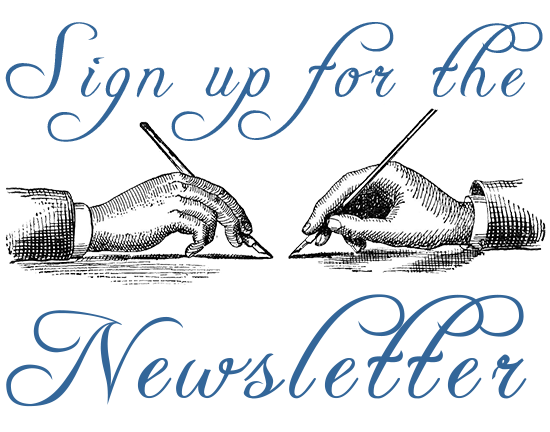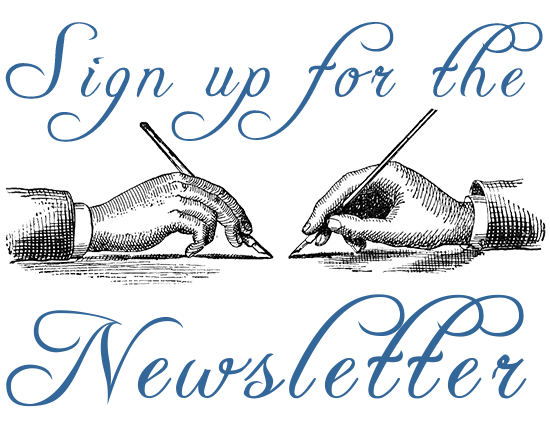 Hulu is a premium streaming TV destination that offers hundreds of thousands of hours of the best of the best television programming and movies to subscribers with limited commercials or with no commercials depending on your subscription. Since its launch in 2008, Hulu has been at the forefront of entertainment and technology and continues to redefine TV by connecting viewers with the stories they love. The shows are available to view on TV, mobile and computer devices, like Ruku Streaming Player, Apple TV, Google Chromecast, Nexus Player, Amazon Fire TV,  Apple iPhone, Apple iPad, Apple iPod touch, Android Phones & Tablets, Windows 8, Amazon Kindle Fire, on your television / Blu-ray players, and on your computer.