Last Updated on December 28, 2021
In 1999, 87-year-old British widow Melita Norwood was revealed as a long-serving spy for the KGB, dating back to World War II.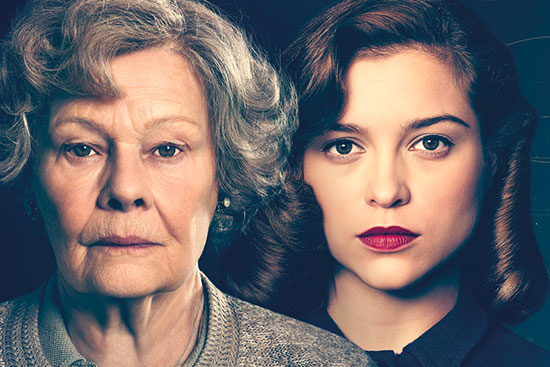 ---
To help keep this site running: Willow and Thatch may receive a commission when you click on any of the links on our site and make a purchase after doing so. 
---
With her job at a research facility engaged in developing the atomic bomb, she had easy access to top-secret materials, which she had smuggled to a Soviet controller.
Due to her age, the British government decided not to prosecute her for treason. It's a remarkable story that serves as the basis for the 2018 film "Red Joan," based on Jennie Rooney's novel of the same name.
---
---
In "Red Joan," elderly Joan Stanley (Dame Judi Dench) lives quietly, tending to her suburban garden, until agents from Special Branch arrive one morning to arrest her on charges of treason. The accusations seem unbelievable, and Joan steadfastly proclaims her innocence.
But the agents' questions send her reeling back into her past, and the memories that emerge paint a very different picture.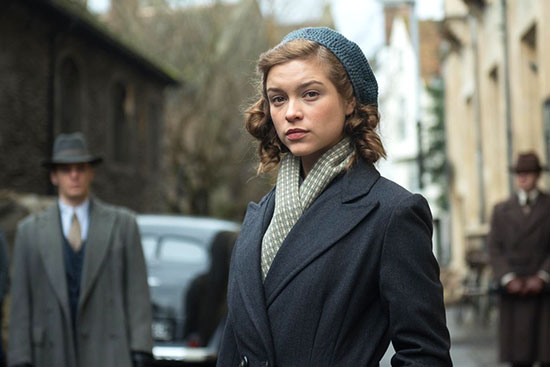 Young Joan (played in flashback by Sophie Cookson, The Confessions of Frannie Langton) is studying physics at Cambridge in 1938 when she meets Sonya (Tereza Srbova, Houdini and Doyle), a glamorous Russian Jewish refugee.
Sonya introduces Joan to her handsome cousin Leo (Tom Hughes, Victoria), who helps coordinate the campus communists, and soon Joan is attending rallies and debating the merits of Stalin's leadership with other students. She falls hard for Leo, as well as for his dreams of a better world made new under communist leadership.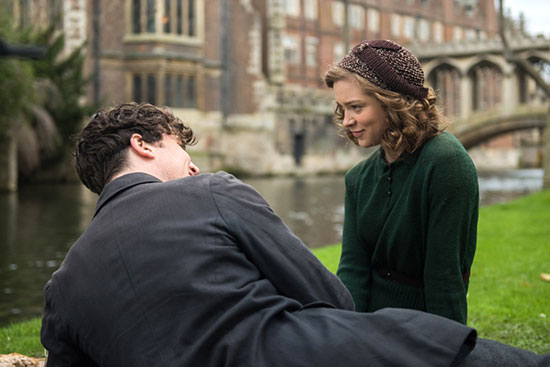 When Britain declares war on Germany, Joan begins working at a research lab, assisting professor Max Davis (Stephen Campbell Moore, War of the Worlds) in developing an atomic bomb. Her dream of using physics to solve the world's problems seems to be coming true, and Max allows her more freedom to use her brain than most of the other men she encounters.
Leo tries to convince her to share plans for the bomb so he can smuggle them to the Soviet Union—he claims this parity will serve as a deterrent for all-out nuclear war—but Joan remains loyal to her country and refuses to help him.
But when the United States drops two devastating bombs on Hiroshima and Nagasaki, she realizes the horror of what she's helped design. If Joan is to see through her dream for a better world, she needs to share the plans with Leo.
"Red Joan" is an intriguing puzzle of a spy film, one that doesn't fully commit to its spy craft until well past the halfway point. Even when Joan makes her fateful decision, the film spends more time on her moral dilemmas and personal relationships than on the strategies she uses to smuggle plans out of the lab. "Red Joan" is more concerned with the motivation behind the decision to spy: what might convince a loyal citizen to share state secrets with an enemy state?
Director Trevor Nunn (Lady Jane, The Merchant of Venice) keeps the focus tight on Joan's personal relationships, with all their twists and turns, and the result is just as gripping as more conventional spy thrillers.
Most admirably, it's Joan's own principles that convince her to share the plans, rather than her romantic entanglement with Leo. She remains a complex, independent heroine who's canny enough to understand that her lover may have an ulterior motive in asking for state secrets.
Sophie Cookson does a remarkable job balancing young Joan's romantic naiveté with her growing sense of personal confidence. As the older Joan, Judi Dench is given less to do, but she remains steadfast in her conviction that she made the right decisions.
"Red Joan" was under appreciated upon its release in 2018, and a quick glance at contemporary reviews suggests why. Most critics saw it as a glacially-paced spy thriller, but its goal is not to provide a wild adventure.
Rather, "Red Joan" depicts the complex inner life of a young, idealistic woman living in extraordinary times, and the lengths to which she's willing to go to preserve her dreams for the world. It's well worth a look.
"Red Joan" (2018) is AVAILABLE to STREAM
Rated R for brief sexuality/nudity
Watch the trailer below.
---
Abby Murphy writes young adult books about girls discovering their strengths. A member of SCBWI and The Historical Novel Society, she is represented by Laura Crockett of Triada US Literary Agency. You can visit her blog here, where she writes about reading, writing, history, and her incurable Anglophilia.
If you enjoyed this post, wander over to The Period Films List. You'll also like our review of BBC's British spy thriller Restless.