Last Updated on February 13, 2019
It's time for the period drama line-up for what's new to streaming on Netflix Instant in the US in December – and also what's leaving.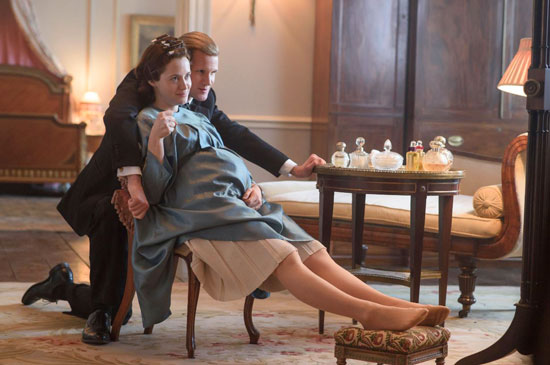 It's a good month for period dramas on Netflix! With five returning period series on the list this month, December is the time to indulge in some serious screen time, in between everything else that the end of the year brings.
There's also a romantic Victorian era movie to squeeze in, even if it's a re-watch, and Hearties will pleased to get access to Season 4 to When Calls the Heart.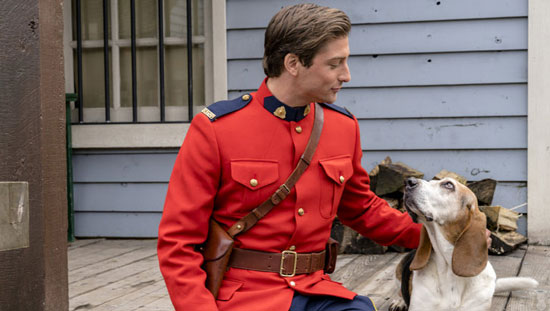 After you've looked through the list of historical dramas coming to Netflix, be sure to visit the You May Also Like section toward the bottom of the page for more suggestions of what to watch. 
Some of the new offerings can be downloaded so you can watch them offline. There are more than a handful of period dramas that are on their way out – you'll find them at the bottom of the list. You have just enough time to watch all 8 episodes of the excellent BBC period series Lilies before it vanishes from Netflix, so get streaming! 
*If you need instructions on how to download from Netflix, scroll down to the end of the 75 Period Dramas to Download from Netflix post.
---
To help keep this site running: Willow and Thatch may receive a commission when you click on the links on our site and make a purchase after doing so.
---
Coming to Netflix in December
Cable Girls: Season 2

Set in the 1920s, this is the story of four women from different backgrounds newly hired as operators for a phone company.
 
When Season 2 starts, six months have passed. New management shakes things up, the friends commit a dark deed, Lidia faces romantic backlash, and Sara suffers an identity crisis.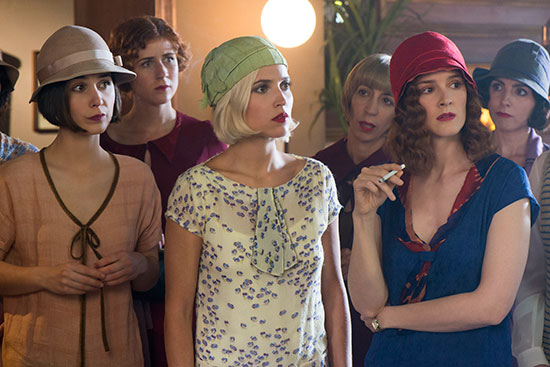 Starring Blanca Suárez, Ana Polvorosa, Ernesto Alterio.
Rated TV-MA
In Spanish with English subtitles. 
Available December 25, 2017
Available for DOWNLOAD 
---
The Crown: Season 2

Based on an award-winning play ("The Audience") by showrunner Peter Morgan, this lavish, Netflix-original drama chronicles the life of Queen Elizabeth II from the 1940s to modern times. The series begins with an inside look at the early reign of the queen, who ascended the throne at age 25 after the death of her father, King George VI. As the decades pass, personal intrigues, romances, and political rivalries are revealed that played a big role in events that shaped the later years of the 20th century.
The second season covers the period of the Suez Crisis in 1956 through the retirement of the Queen's third Prime Minister, Harold Macmillan, in 1963 following the Profumo affair political scandal.
Set in post-war era.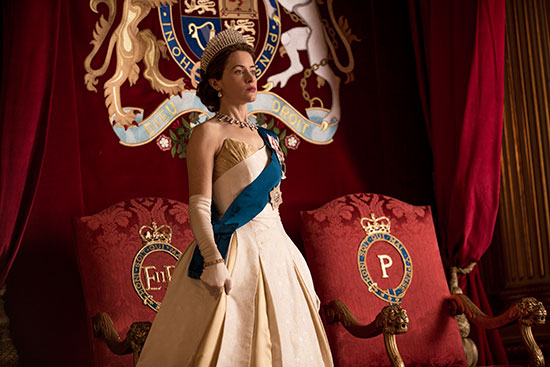 "The Crown is costume drama done right because for all its scope, Morgan's fascination has always been process and the clash between individuals and institutions. He's a writer who favors brainy intimacy, and even a royal wedding and coronation are negotiations of power. That's probably why it's left to Foy and Smith and Kirby and Ben Miles as Captain Townsend to carry the aspects of fairy tale romance." – Hollywood Reporter
Starring Claire Foy, Matthew Good, Victoria Hamilton, Jeremy Northam.
Rated TV-MA
Available December 8, 2017
Available for DOWNLOAD 
---
Full Metal Jacket (1987)

Stanley Kubrick's take on the Vietnam War follows smart-aleck Private Davis, quickly christened "Joker" by his foul-mouthed drill sergeant, and pudgy Private Lawrence, nicknamed "Gomer Pyle," as they endure the rigors of basic training. Though Pyle takes a frightening detour, Joker graduates to the Marine Corps and is sent to Vietnam as a journalist, covering — and eventually participating in — the bloody Battle of Hué.
Set in the 1960s.

---
---
"Somehow after the decadence of Barry Lyndon and a philosophical look at horror in The Shining, Stanley Kubrick settled into a film of unrestrained vitriol and aggression, and—once again proving his genius as a cinematic storyteller—made it intellectual and appealing." – Slant Magazine
Starring Matthew Modine, R. Lee Ermey, Vincent D'Onofrio.
Rated R
Available December 1, 2017 
---
Peaky Blinders: Season 4

An epic gangster drama located in the streets of post-war Birmingham in the 1920s.
In Season 4, one year after a rift divides the Shelbys, they become targets of a Mafia vendetta, forcing the family to reunite and seek help from a shady new ally.

 Starring Cillian Murphy, Adrien Brody, Charlie Murphy.


Rated TV-MA
Available December 21, 2017
Available for DOWNLOAD 
---
TURN: Washington's Spies: Season 4

This period series takes viewers into the stirring and treacherous world of the Revolutionary War and introduces Abraham Woodhull who, after aligning with a group of childhood friends, forms the Culper Ring — America's first spy ring.
At the start of Season 4, Benedict Arnold rounds up spies in New York. Abe plots to destroy essential British supplies, but he will need his father's help. 10 episodes. This is the final season of the historical drama.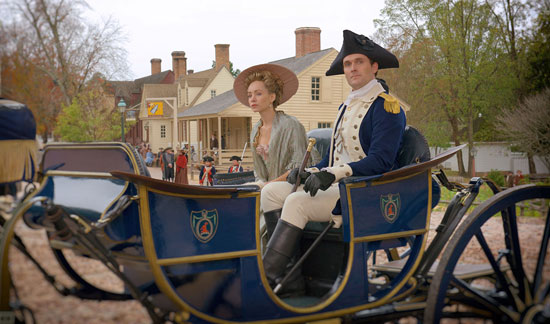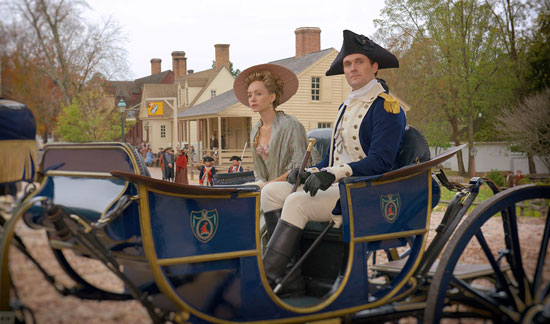 "TURN: Washington's Spies has always had a lofty goal — to tell the real story of the American Revolution from the ground up. To capture the truth about the choice regular people had to make to support what has become the United States of America. It frequently involved turning against friends and family, and it always involved risking everything." – Joel Stillerman, President, Original Programming, AMC and SundanceTV


Set in the late 18th century.
Starring Jamie Bell, Seth Numrich, Heather Lind, Daniel Henshall. Kevin McNally, Burn Gorman, Samuel Roukin, Meegan Warner, Ian Kahn, Ksenia Solo, Owain Yeoman.
Rated TV-14
Available December 1, 2017 
---
When Calls the Heart: Season 4

A refined young woman from the city accepts a teaching position in a Canadian frontier town. This Hallmark series is based on the Canadian West book series by Janette Oke.
When Season 4 begins, it's a Christmas special: an intriguing peddler comes to Hope Valley selling the townspeople his wears and teaching them valuable lessons about joy and giving. And when the townspeople realize that the recently displaced settlers in the area will not have a proper Christmas, they come together to create a special holiday celebration.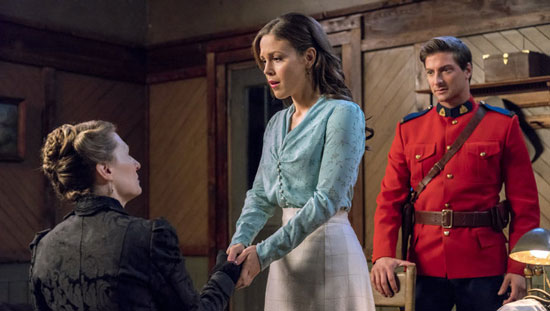 Set in the early 1900s.


Starring Erin Krakow, Lori Loughlin, Martin Cummins.
Rated TV-G
Available December 4, 2017
A Willow and Thatch favorite! Not sure if it's for you? See why you should give it a try, here. 
---
Wormwood (2017)

Errol Morris reconstructs the mysterious death of a Cold War military scientist involved in a secret biological warfare program.
This six-part series explores the limits of our knowledge about the past and the lengths we'll go in our search for the truth. A family story of one man's sixty-year quest to identify the circumstances of his father's mysterious death. A quest which brings him face-to-face with some of the darkest secrets of the United States.
Genre-bending drama / documentary.
Starring Jack Michael Doke, Callie La Personerie, Jack O'Connell.
Available December 15, 2017
Available for DOWNLOAD 
---
---
The Young Victoria (2009)

As the only legitimate heir of England's King William, teenage Victoria gets caught up in the political machinations of her own family. Victoria's mother wants her to sign a regency order, while her Belgian uncle schemes to arrange a marriage between the future monarch and Prince Albert, the man who will become the love of her life.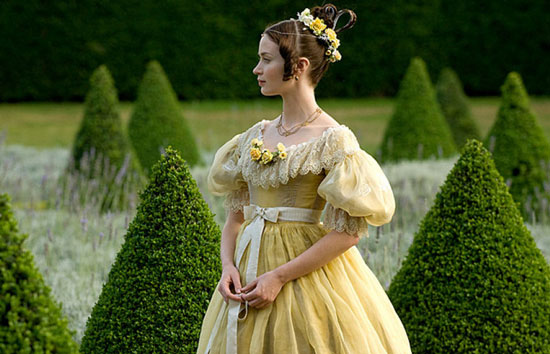 Set in the late Georgian and Victorian eras. The Young Victoria won the Oscar® for Best Costume Design, and was nominated for Art Direction and Makeup.
"We think of her as the formidable matron of official portraits. She was a girl once. She had teenage crushes. She resented authority. She hated being ordered about. She fell in love with a pen pal, the Victorian equivalent of an online romance. "The Young Victoria" is about those years. Emily Blunt makes Victoria as irresistible a young woman as Dame Judi Dench made her an older one in "Mrs. Brown" (1997)." – Roger Ebert


Starring Emily Blunt, Miranda Richardson, Rupert Friend.
Rated PG
Available December 1, 2017
Available for DOWNLOAD
Note: Despite some historical inaccuracies, this is a Willow and Thatch favorite. The script is from screenwriter Julian Fellowes. 
---


You May Also Like

Diana: In Her Own Words (2017)

This documentary uses the recordings Princess Diana made for the book that was written by Andrew Morton. In this documentary Diana narrates her life and the events that surrounded her.
Available December 1, 2017
Available for DOWNLOAD
---

The Little Rascals (1994)

Period inspired: Mischievous youngsters Spanky and Buckwheat lead an anti-girl organization, and they pick their buddy Alfalfa to represent them in an all-important soapbox car rally. When the boys then find their driver canoodling with schoolmate Darla, they decide they must break up the couple. Unfortunately, while Spanky and his pals are busy meddling in Alfalfa's affairs, their prized race car is nabbed by two young toughs.
Starring Travis Tedford, Ross Elliot Bagley, Brittany Ashton Holmes, Bug Hall.
Rated PG
Available December 1, 2017
Available for DOWNLOAD
Note: The film is an adaptation of Hal Roach's Our Gang, a series of short films of the 1920s, 1930s, and 1940s which centered on the adventures of a group of neighborhood children. The movie presents several of the Our Gang characters in an updated setting, and features re-interpretations of several of the original shorts. 
---

Myths & Monsters: Season 1

This documentary series tells the stories that have gripped imaginations for centuries and reveals the fascinating and unexpected history behind them. 3 episodes.
Available December 23, 2017 
---

The Toys That Made Us: Season 1

For the casual to the hardcore collector, Toys is an international journey through parts of our history and culture shaped by popular toys
Available December 22, 2017
Available for DOWNLOAD 
---
---
Leaving in December

Cousin Bette (Watch the TRAILER), Hoffa (Watch the TRAILER), The Crucible, The Gospel Road: A Story of Jesus, Lilies, The Man from Snowy River (Watch the TRAILER), and Young Frankenstein are leaving 12/1/17.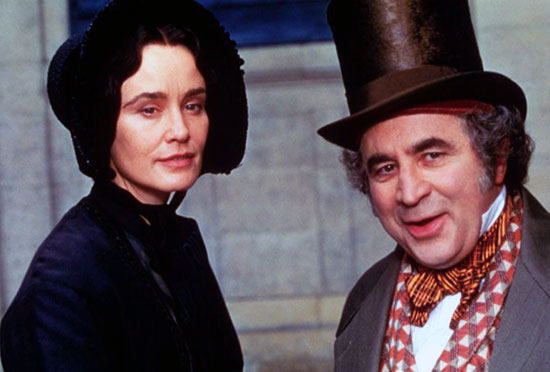 Che: Parts 1 & 2 is leaving 12/20/17.
Pirates of the Caribbean: The Curse of the Black Pearl (Watch the TRAILER) is leaving 12/25/17. 
---
---

Willow and Thatch exists because of you: You can shop our Jane Austen Period Drama Adaptations merchandise, click on our links (like these that take you to Etsy and Amazon) and make purchases on those sites, and buy period-inspired products from the Lovely Things Shop. You can also continue to share our articles, or make a financial contribution by emailing us. All these things allow us to write feature articles, update The Period Films List, mail out our newsletter, maintain the website and much more. Thank you!
---
---
If you enjoyed this post, be sure to see The Period Films List, with the best historical and costume dramas sorted by era. You'll want to check out Willow and Thatch's playlist on Kanopy, the free streaming service for libraries. 
SaveSave
SaveSave
SaveSave
SaveSave
SaveSave
SaveSave
SaveSave
SaveSave
SaveSave
SaveSave
SaveSave
SaveSave
SaveSave
SaveSave
SaveSave
SaveSave
SaveSave
SaveSave
SaveSave
SaveSave
SaveSave
SaveSave
SaveSave
SaveSaveSaveSave
SaveSave
SaveSave