We've gathered up the new-in-August period dramas that are included with your US Amazon Prime Video membership. 
Then, we share the period dramas that are newly available to rent, coming to Prime Video Channels, and some historical / costume / period movies that are being released to DVD in August. Finally, we list some newly added non-period movies and series that you may also like, that are included with your Prime Video membership.
Check this list throughout the month; we'll update all the sections (alphabetically) as more titles become available.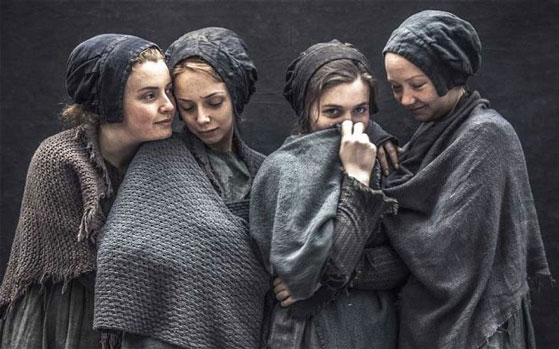 ---
To help keep this site running: Willow and Thatch may receive a commission when you click on any of the links on our site and make a purchase after doing so.
---
It's easy to watch the trailers for the films on this list, or add the movies and TV series to your watchlist: just click.
There's a lot here by the end of the month, so to help you keep track: the blue TVs next to the title mean the film is included with your membership, the orange TVs mean it is available to rent or is available with a Prime Video Channel subscription. 

Period Dramas New on Prime Video in August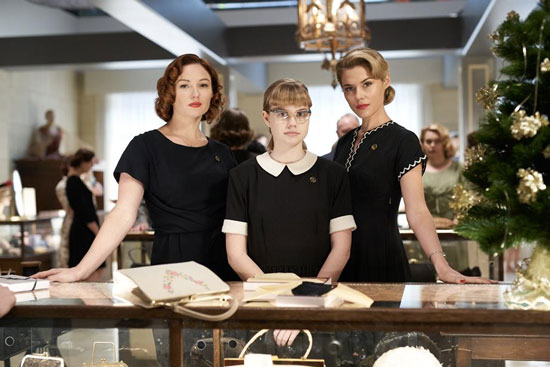 This section contains newly added historical, costume and period dramas (movies and TV series) that are included with your Prime Video membership. In addition to the titles below, the following period-set movies and series are also available this month: August 1: Napoleon (2002). August 6: Bye Bye Blackbird (2005). August 9: Death of a Salesman (1985), False Freedom (2014), Across the Tracks (2015). August 15: Two Family House (2000). August 18: Valley of the Heart's Delight (2006), December Bride (1991). August 27: An American Christmas Carol (1979). August 28: Wildflower (1991), Gripsholm (2000). August 29: Alleged (2010). August 31: Sacred Ground (1983), Revolutionary Road (2008), The Hours (2013), Yentl (1983), Much Ado About Nothing (1993), Nicholas Nickleby (2002). 
---
---

A French Village (Seasons 1 – 4)
This acclaimed drama is about the German occupation of France during World War II and its effects on the inhabitants of a small village in Jura. In June 1940, the village of Villeneuve awakes to the arrival of the German army, and the next four years of occupation have a shattering effect on the lives of all its inhabitants.
In French with English subtitles. 
Starring Audrey Fleurot, Thierry Godard, Richard Sammel.
Rated 18+
Available August 13
---

Ballet Shoes (2008)
An unusual explorer named Gum and his kindly niece adopt three orphans — Pauline, Petrova and Posy — and raise them as sisters in 1930s London. But the girls must fend for themselves when Gum doesn't return from one of his adventures. Together, they nurture their passions for acting, aviation and ballet in this charming TV adaptation of Noel Streatfield's novel.
Starring Emilia Fox, Victoria Wood, Emma Watson.
Rated PG
Available August 7
---

The Bookshop (2018)
In 1950s English town, a free-spirited widow follows her lifelong dream by opening a bookshop, spurring a cultural awakening over the objections of conservative locals.
Starring Emily Mortimer, Bill Nighy, Patricia Clarkson.
Rated PG
Available August 17
---

Carnival Row (Season 1)
Orlando Bloom and Cara Delevingne star in "Carnival Row," a Victorian fantasy world filled with mythological immigrant creatures. Feared by humans, they are forbidden to live, love, or fly with freedom. But even in darkness, hope lives, as a human detective and a faerie rekindle a dangerous affair. The city's uneasy peace collapses when a string of murders reveals a monster no one could imagine.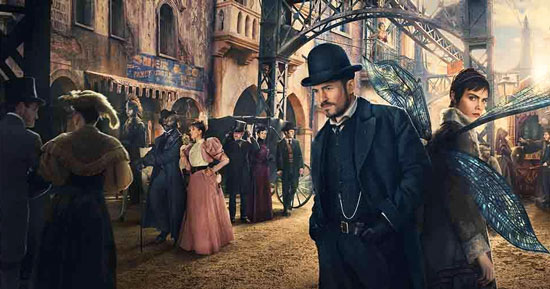 With a serial killer loose on Carnival Row, and a government that turns a blind eye to the deaths of its lower class citizens, Rycroft Philostrate, a war-hardened investigator, is the only person willing to stop the murders and maintain the fragile peace. But when Vignette Stonemoss, a faerie refugee, turns up in the Burgue, she forces Philo to reckon with a past he's tried to forget.
Starring Orlando Bloom, Cara Delevingne, Simon McBurney.
Rated TV-14
Available August 30
---

Cross Creek (1983)
In the late 1920s, columnist Marjorie Kinnan Rawlings moves to Cross Creek, Fla., to dedicate herself to writing a serious novel. Despite her husband's eventual departure, the initial suspicion of the locals about her work, and the challenge of finding a worthy subject to devote herself to, Marjorie persists in her dream. With the inspiration of kindly Marsh Turner and his daughter, Ellie, Marjorie discovers the perfect theme for her novel.
Based on the best-selling memoirs of Marjorie Kinnan Rawlings, the Pulitzer-Prize winning author of The Yearling. The film became the sensation of the 1983 Cannes Film Festival and remains a powerful portraits of a writer's search for fulfillment as well as the remarkable story of one woman's bold struggle for independence.
Starring Mary Steenburgen, Rip Torn, Dana Hill.
Rated PG
Available August 15
---

Hugo (2011)
Set in 1930s Paris, an orphan who lives in the walls of a train station is wrapped up in a mystery involving his late father and an automaton. Fun for the whole family. 
Starring Asa Butterfield, Jude Law, Chloe Moretz.
Rated PG
Available August 24
---

Ithaca (2015)
In a small town in California's San Joaquin Valley, 14-year-old Homer Macauley is determined to be the best and fastest bicycle telegraph messenger anyone has ever seen. His older brother has gone to war, leaving Homer to look after his widowed mother, his older sister and his 4-year-old brother, Ulysses. And so it is that as spring turns to summer, 1942, Homer Macauley delivers messages of love, hope, pain… and death… to the good people of Ithaca. And Homer Macauley will grapple with one message that will change him forever – from a boy into a man. 
Based on Pulitzer Prize-winning author William Saroyan's 1943 novel.
Starring Sam Shepard, Hamish Linklater, Alex Neustaedter.
Rated PG
Available August 18
---

Kangaroo (1986)
Based on the novel by D.H. Lawrence, this tale presents a famous author's experience living in Australia after World War I. 
A mild-mannered English conscientious objector moves to what he feels will be the relative calm of Australia after World War I, but gets caught in the middle of violent battles between the rising trade unions and fascist groups.
Starring Colin Friels, Judy Davis, John Walton.
Rated 13+
Available August 11
---

Korkoro (2009)
A Roma (gypsy) family travels the French roads during the Second World War, followed by Little Claude, a young boy seeking a new family after his parents "left and never returned". Upon reaching a town where they traditionally stop for a few months and work in vineyards, they learn that a new law forbids them from being nomadic. Theodore, the town's mayor, and Miss Lundi, the schoolteacher, try to protect them, but they have to decide for themselves what it means to be free. 
In French, German and Romany with English subtitles. 
Starring Marc Lavoine, Marie-Josée Croze, James Thierrée.
Rated 13+
Available August 31
---

Ladies In Black (2019)
Set in the summer of 1959, when the impact of European migration and the rise of women's liberation is about to change Australia forever, Lisa, aged sixteen, takes a holiday job at the prestigious Sydney department store, Goodes. There she meets the "ladies in black," when she is assigned to assist sales ladies Patty and Fay. 
Beguiled and influenced by Magda, the vivacious manager of the high-fashion floor and befriended by fellow saleswomen Fay and Patty, Lisa grows from a bookish girl to a glamorous, positive young woman, becoming a catalyst for a cultural change in everyone's lives.
Starring Rachael Taylor, Julia Ormond, Angourie Rice.
Rated PG
Available August 20
---

Little House on the Prairie (Seasons 1 – 8)
"Little House on the Prairie," based on the young adult book series by Laura Ingalls Wilder, was one of the most beloved shows on television when it ran from 1974 to 1983. "Little House" told the story of the Ingalls family's life on a Minnesota farm in the late 1800s.
Starring Michael Landon, Melissa Sue Anderson, Melissa Gilbert, Karen Grassle, Lindsay Greenbush.
Rated 7+
Available August 9
---

Little Men (1998)
When two homeless boys from Boston find themselves at Plumfield, a rural boarding school run by Jo and her husband, the boys learn both academic and life lessons they won't ever forget. 
Based on the classic novel by Louisa May Alcott.
Starring Mariel Hemingway, Michael Caloz, Ben Cook.
Rated PG
Available August 20
---

The Mill (Seasons 1 – 2)
The British costume drama is set in the 1830s, a time when industry is sweeping children into the mills to work 12-hour days. But things are about to change as one feisty young girl, Esther Price decides to take a stand against the mill-owners and lackeys who rule their tired and hungry lives.
Based on real-life stories and people of the textile mill workers at Quarry Bank Mill in Cheshire, England, and combined with fictional characters and events.
Starring Kerrie Hayes, Ciaran Griffiths, Barbara Marten.
Rated 13+
Available August 6
---

Operation Finale (2018)
This drama inspired by history follows the 1960 mission of Peter Malkin as he infiltrates Argentina and captures Adolf Eichmann, the Nazi officer who masterminded the logistics that sent millions of innocent Jews to their deaths.
Starring Oscar Isaac, Ben Kingsley, Mélanie Laurent.
Rated PG-13
Available August 24
---

Pirate Radio (2009)
From the creator of Love Actually and Notting Hill. A band of rogue DJs that captivated Britain, playing the music that defined a generation and standing up to a government that wanted classical music, and nothing else, on the airwaves.
Starring Philip Seymour Hoffman, Bill Nighy, Nick Frost.
Rated R for language, and some sexual content including brief nudity.
Available August 25
---
---
Also see the list of period dramas added to Amazon in July.
---
---

Period Dramas Added to Prime Video Channels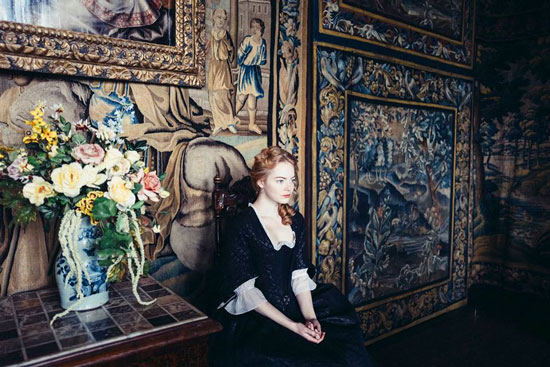 This section contains newly added period dramas (movies and TV series) that are included with add-on Prime Video Channels. If you don't already subscribe to the channel, follow the link below the film to sign up for a free trial. In addition to the following titles, Frankie Drake Mysteries Season 2 is available August 12, and Breathless is available on August 10, both with PBS Masterpiece. 
---
---

The Chaperone (2018)
From "Downton Abbey" writer and director Julian Fellowes. Louise Brooks, the 1920s silver screen sensation who never met a rule she didn't break, epitomized the restless, reckless spirit of the Jazz Age. But, just a few years earlier, she was a 15 year-old student in Wichita, Kansas for whom fame and fortune were only dreams. When the opportunity arises for her to go to New York to study with a leading dance troupe, her mother insists there be a chaperone.
Norma Carlisle, a local society matron who never broke a rule in her life, impulsively volunteers to accompany Louise to New York for the summer. Why does this utterly conventional woman do this? What happens to her when she lands in Manhattan with an unusually rebellious teenager as her ward? And, which of the two women is stronger, the uptight wife-and-mother or the irrepressible free spirit? It's a story full of surprises—about who these women really are, and who they eventually become.
Starring Elizabeth McGovern, Haley Lu Richardson, Victoria Hill, Campbell Scott, Géza Röhrig, Miranda Otto, Robert Fairchild, Blythe Danner. 
Not rated.
Available August 10 with PBS Masterpiece Channel.
---

The Favourite (2018)
In early 18th century England, a frail Queen Anne occupies the throne and her close friend, Lady Sarah, governs the country in her stead. When a new servant, Abigail, arrives, her charm endears her to Sarah.
England is at war with the French. Nevertheless, duck racing and pineapple eating are thriving. A frail Queen Anne occupies the throne and her close friend Lady Sarah governs the country in her stead while tending to Anne's ill health and mercurial temper. When a new servant Abigail arrives, her charm endears her to Sarah. Sarah takes Abigail under her wing and Abigail sees a chance at a return to her aristocratic roots. As the politics of war become quite time consuming for Sarah, Abigail steps into the breach to fill in as the Queen's companion. Their burgeoning friendship gives her a chance to fulfill her ambitions and she will not let woman, man, politics or rabbit stand in her way.
Starring Olivia Colman, Emma Stone, Rachel Weisz.
Rated R for strong sexual content, nudity and language.
Available August 3 with HBO Channel.
---

Seaside Hotel (Season 1)
"Seaside Hotel" (Badehotellet) is the story about the guests and staff at a beach hotel by the North Sea sand dunes. At the heart of the story is the lives of three young people, the chambermaid Fie, the merchant's daughter Amanda, and the local fisherman Morten. Their fates are intertwined, and their stories are about emancipating themselves from the plans other people have made on their behalf, the attempts on social ascent, and about losing and finding oneself on the way. The series is inspired by the way of life at the many seaside hotels of the past, and reflects our own time with its mixture of financial crisis, denial, and dreams of happiness.
The story takes place in the years 1928-33 where the world is falling apart. The characters will go through tears and laughter in the captivating journey that takes place as times change from optimism to crisis. It's a multi-plot-series that dynamically shifts between upstairs and downstairs, and between seriousness and humour.
Starring Ole Thestrup, Bodil Jorgensen, Rosalinde Mynster.
In Danish with English subtitles.
Rated TV-MA
Available August 2 with PBS Masterpiece Channel.
---
---

Period Dramas Newly Available to Rent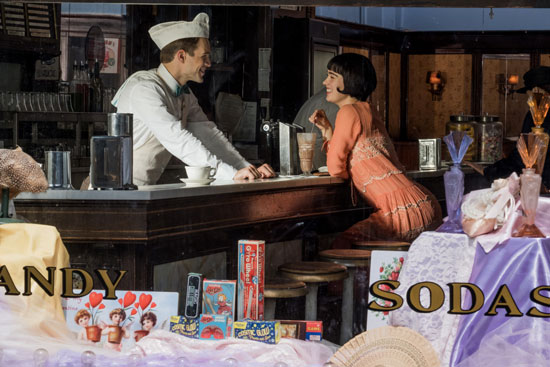 This section contains historical, costume and period dramas (movies and TV series) that are newly available to rent on Amazon this month.
In addition to the following, these titles are also available to rent: Selma (2014), Modigliani (2004), Beethoven Lives Upstairs (1992), Les Misérables (1998), The King and I (1956), Black Beauty (1971), Anna and the King (1999), The Merchant of Venice (1980) BBC, Hamlet (1980) BBC, Othello (1981) BBC, Being Julia (2004), The Boy in the Striped Pajamas (2008), The Reader (2008), Oklahoma! (1955), Random Harvest (1942), The Dawning (1988), Vita & Virginia (2019), Ophelia (2019), Phantom Thread (2018), The Emperor of Paris (2018), Red Joan (2019). 
---
---

All Is True (2018)
In 1613 William Shakespeare retired. He still had one last story to tell – his own.
Shakespeare is acknowledged as the greatest writer of the age. But disaster strikes when his renowned Globe Theatre burns to the ground, and devastated, Shakespeare returns to Stratford, where he must face a troubled past and a neglected family. Haunted by the death of his only son Hamnet, he struggles to mend the broken relationships with his wife and daughters. In so doing, he is ruthlessly forced to examine his own failings as husband and father. His very personal search for the truth uncovers secrets and lies within a family at war.
Starring Kenneth Branagh, Ian McKellen, Judi Dench.
Rated PG-13
Available August 13
---

The Chaperone (2019)
Norma Carlisle (Elizabeth McGovern) accompanies future star Louise Brooks (Haley Lu Richardson) to New York. Discover who these women are, and who they eventually become. Written by Julian Fellowes, based on the novel by Laura Moriarty. See full description above in the Channels section. 
Available August 9
---

The Chorus (2004)
An inspirational story in the rich tradition of "Mr. Holland's Opus," the 1949-set period drama moved critics to declare it one of the year's very best films.
Pierre is an aimless child at an austere boarding school in France. The students and faculty are constantly at odds with one another, until a music teacher, Clément Mathieu, arrives and starts a choir. Clément — who has troubles of his own — tries to change the reactionary policies of the school, choosing instead to encourage his students. His efforts have a particular impact on Pierre, who shows great musical promise.
In French with English subtitles.
Starring Jean-Baptiste Maunier, Gérard Jugnot,
Rated PG-13
Available August 17
---

Dean Spanley (2008)
Set in Edwardian England where upper lips are always stiff and men from the Colonies are not entirely to be trusted, Fisk Senior has little time or affection for his son. But when the pair visit an eccentric man from India, they start a strange journey that eventually allows the old man to find his heart.
Starring Jeremy Northam, Sam Neill, Bryan Brown, Peter O'Toole, Art Malik.
Rated PG
Available August 10
---

Northanger Abbey (2007) PBS
In Jane Austen's gentle parody of gothic fiction shown on PBS Masterpiece, Felicity Jones plays romance addict Catherine Morland. Invited to a medieval country house that appeals to her most lurid fantasies, she forms a close friendship with the younger son on the estate, Henry Tilney, but their budding romance is mysteriously cut short. 
Catherine Morland, the daughter of a rural clergyman, is taken to Bath for the season by family friends Mr. and Mrs. Allen. Here she makes the acquaintance of the Thorpe family including Isabella, who becomes engaged to Catherine's brother James, and her brother John who declares his romantic interest in Catherine. However, Catherine's head is turned by Henry Tilney (son of the intimidating Gen. Tilney) and has the good fortune to gain the general's approval, which is founded upon the exaggerated report of her family's wealth, given to him by the foolish, young John Thorpe.
Starring Felicity Jones, Carey Mulligan, JJ Feild.
Rated PG
Available August 10
---

Tolkien (2019)
"Tolkien" explores the formative years of the orphaned author as he finds friendship, love and artistic inspiration among a group of fellow outcasts at school.
As a young student, J.R.R. Tolkien finds love, friendship and artistic inspiration among a group of fellow outcasts. Their brotherhood soon strengthens as Tolkien weathers the storm of a tumultuous courtship with Edith Bratt and the outbreak of World War I. These early life experiences later inspire the budding author to write the classic fantasy novels "The Hobbit" and "The Lord of the Rings."
Starring Nicholas Hoult, Lily Collins, Colm Meaney, Harry Gilby.
Rated PG-13
Available August 20
---
---

New Period Drama DVD Releases in August 2019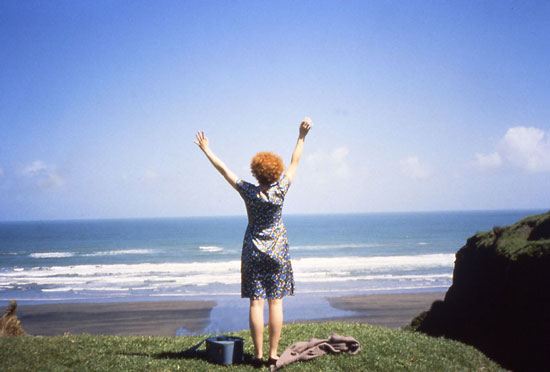 This section contains historical, costume, and period dramas that are being released this month to DVD and Blu-ray.
An Angel at My Table The Criterion Collection (Blu-ray): Academy Award-winning filmmaker Jane Campion brings to the screen the harrowing true-life story of Janet Frame, New Zealand's most distinguished author. The film follows Frame along her inspiring journey, from a poverty-stricken childhood to a misdiagnosis of schizophrenia and electroshock therapy to, finally, international literary fame. Available HERE August 6, 2019.
Anastasia – The Mystery of Anna: In July of 1918, the Bolsheviks shot Russian Czar Nicholas II, his wife and their five children during the Russian Revolution. So begins the epic saga of Anna Anderson, the woman who claimed until the day she died in 1984 that she was truly Grand Duchess Anastasia, the youngest child of Czar Nicholas II and sole survivor of the family's execution. Her story became one of the greatest romantic mysteries of the twentieth century. This breathtaking adaptation of Anna's journey is also a depiction of a lost era, from her days of Russian royalty, her flight from execution and her years of struggle to reclaim her royal heritage. Amy Irving leads a luminary cast in this spectacular drama filled with triumph, tragedy, mystery and hope. Available HERE August 13, 2019.
Jamestown (Season 3) PBS: It s boom time in Jamestown but success brings the scrutiny of the Crown and there are few in the settlement who have nothing to hide. Relations with the Native Americans offer hope and advancement for the settlers until greed for land and want of power corrupts those with influence. What ensues is devastating conflict; the fallout of which will shape the New World for centuries to come. Available HERE August 6, 2019.
Pan Am – The Complete Series: The Jet Age just hit full swing and leading the way are Pan Am's elite stewardesses who can navigate any culture and overcome any challenge. From New York City to the edge of the world, they will discover romance, natural dangers and exotic intrigue in a lush recreation of 1963 that will take your breath away. Christina Ricci leads an accomplished cast including Karine Vanasse, Kelli Garner, Margot Robbie, Mike Vogel and Michael Mosley. Join the journey in all 14 exciting episodes collected in this complete edition of the original series "Pan Am." Available HERE August 13, 2019.
When Calls The Heart: Heart Of A Mountie: A new Mountie arrives earlier than expected; Bill and Nathan jump right to work when Lee's payroll is stolen; at the school, friends turn against each other when a mock debate goes awry; Carson and Faith try to keep their romance a secret. Available HERE August 13, 2019.
---
---

Other Shows You May Also Like 
This section contains a curated list of movies and TV series new and are included on Prime, that are NOT period dramas. We think fans of historical and costume dramas will enjoy them just the same. Follow the links to watch the trailers. You may also like:
Available August 16: Photograph (Amazon Original): A struggling Mumbai street photographer pressured to marry by his grandmother convinces a shy stranger to pose as his fiancée during a family visit. Despite vast cultural differences, the pair develops a surprising connection that challenges their world views in a wistful and funny romance. 
Also Included and Newly Available in August: This Beautiful Fantastic (2016), Daisy Winters (2017), The Simple Life of Noah Dearborn (1999), The Legend of Longwood (2014), Last Chance Harvey (2008), Young Sherlock Holmes (1985), and the documentaries Winston Churchill: A Giant in the Century (2014), and Take Joy! The Magical World of Tasha Tudor (1996).
---
---
If you enjoyed this post, be sure to see The Period Films List, with the best British, historical and costume dramas sorted by era.