It's time for the period drama line-up for what's new to streaming on Netflix Instant in the US in August – and also what's leaving.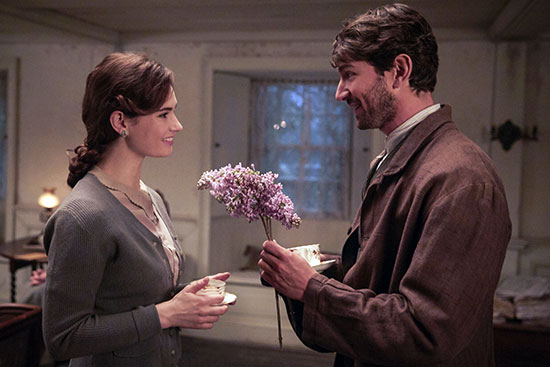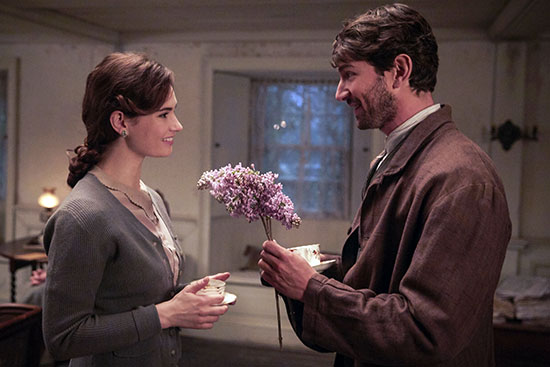 ---
To help keep this site running: Willow and Thatch may receive a commission when you click on any of the links on our site and make a purchase after doing so.
---
The US release of The Guernsey Literary and Potato Peel Pie Society is the big news this month. There's something new for fans of historical K-Dramas, and if you are looking for an inspiring family friendly period drama, there's Secretariat. 
We've also curated some other feel-good movies and TV series including fantasies, comedies and romances, that are coming to Netflix this month that you might like. You'll want to use the available "Watch the TRAILER" links to help you decide what to watch. 

---
---
Period Dramas Coming in August

Alexander (2004)
Oliver Stone re-creates the towering, true story of Alexander the Great, who, in the 4th Century BC, conquered Greece, Persia, Afghanistan and India – 90% of the "Known World."
Starring Colin Farrell, Anthony Hopkins, Rosario Dawson.
Rated R
Available August 13
---
---

The Aviator (2004)
An epic biopic depicting the early years of legendary director and aviator Howard Hughes' career, from the late 1920's to the mid-1940's.
Billionaire and aviation tycoon Howard Hughes is a successful public figure: a director of big-budget Hollywood films, a passionate lover of Hollywood leading ladies Katharine Hepburn and Ava Gardner, and an aviation pioneer who helps build TWA into a major airline. But in private, Hughes remains tormented, suffering from paralyzing phobias and depression. The higher he rises, the farther has to fall.
Starring Leonardo DiCaprio, Cate Blanchett, Kate Beckinsale.
Rated PG-13
Available August 1
---

The Guernsey Literary and Potato Peel Pie Society (2018)
London, 1946. Juliet, a charismatic and free-spirited writer receives a letter from a member of a mysterious literary club started in Nazi-occupied Guernsey. Her curiosity piqued, Juliet decides to visit the island. There she meets the delightfully eccentric members of the Guernsey Literary and Potato Peel Pie Society, including Dawsey, the rugged and intriguing farmer who wrote her the letter. As the secrets from their wartime past unfold, Juliet's growing attachment to the island, the book club and her affection for Dawsey will change the course of her life forever.
Starring Lily James, Michiel Huisman, Glen Powell, Katherine Parkinson, Penelope Wilton, Tom Courtenay, Matthew Goode, Jessica Brown Findlay, Kit Connor.
Rated TV-14
Available August 10
---

Hostiles (2017)
In 1892, legendary Army Capt. Joseph Blocker reluctantly agrees to escort a dying Cheyenne war chief and his family back to their tribal land. Embarking on a harrowing and perilous journey from Fort Berringer, N.M., to the grasslands of Montana, they soon encounter a young widow whose family was killed on the plains. The travelers must now band together to survive a punishing landscape that's crawling with hostile Comanches and vicious outliers.
Starring Christian Bale, Rosamund Pike, Wes Studi, Jesse Plemons, Adam Beach, Rory Cochrane, Ben Foster.
Rated R
Available August 15
---

---

Mr. Sunshine (2018)
A young boy who ends up in the U.S. after the 1871 Shinmiyangyo incident returns to Korea at a historical turning point and falls for a noblewoman.
Starring Lee Byung-hun, Kim Tae-ri, Yoo Yeon-seok.
In Korean with English subtitles.
Rated TV-MA
Available beginning August 4 – (Streaming every Saturday)
---

Secretariat (2010)
Witness the journey of an incredible horse named Secretariat. Penny Chenery Tweedy and colleagues guide her long-shot but precocious stallion to set, in 1973, the unbeaten record for winning the Triple Crown.
"It is a great film about greatness, the story of the horse and the no less brave woman who had faith in him. This is one of the year's best films." – Roger Ebert
Starring Diane Lane, John Malkovich, Margo Martindale.
Rated PG
Available August 1
---

Silverado (1985)
Four unwitting heroes cross paths on their journey to the sleepy town of Silverado. Little do they know the town where their family and friends reside has been taken over by a corrupt sheriff and a murderous posse. It's up to the sharp-shooting foursome to save the day, but first they have to break each other out of jail, and learn who their real friends are.
"What does it prove, this movie about a bunch of cowboys held together by honor, this movie about bartender philosophers, evil sheriffs and young pioneer women with lines like "my beauty will pass someday, but the land will only grow more beautiful"? What does it prove? That the Western myth is most at home in a setting of innocence, that "Silverado" understands that and that somewhere in our hearts there may still be memories of little boys and girls who chose who got to be the good guys on the long walk home." – Roger Ebert
Starring Kevin Kline, Scott Glenn, Kevin Costner, Danny Glover, Marvin J. McIntyre.
Rated PG-13
Available August 1
---
---
You May Also Like

Adventures in Public School (2017)
A socially awkward home-schooled kid forces his way into public-school against his suffocating but loving mother's wishes.
Starring Judy Greer, Daniel Doheny, Siobhan Williams.
Rated TV-14
Available August 15
---

Million Dollar Baby (2004)
A determined woman works with a hardened boxing trainer to become a professional.
Starring Hilary Swank, Clint Eastwood, Morgan Freeman.
Rated PG-13
Available August 1
---

No Reservations (2007)
The life of a top chef changes when she becomes the guardian of her young niece.
Starring Catherine Zeta-Jones, Aaron Eckhart, Abigail Breslin.
Rated PG
Available August 1
---

P.S. I Love You (2007)
A young widow discovers that her late husband has left her 10 messages intended to help ease her pain and start a new life.
Starring Hilary Swank, Gerard Butler, Harry Connick Jr.
Rated PG-13
Available August 1
---

Steel Magnolias (1989)
A young beautician, newly arrived in a small Louisiana town, finds work at the local salon, where a small group of women share a close bond of friendship, and welcome her into the fold.
Starring Shirley MacLaine, Olympia Dukakis, Sally Field.
Rated PG
Available August 1
---

The Golden Compass (2007)
In a parallel universe, young Lyra Belacqua journeys to the far North to save her best friend and other kidnapped children from terrible experiments by a mysterious organization.
Starring Nicole Kidman, Daniel Craig, Dakota Blue Richards.
Rated PG-13
Available August 1
---

The Good Place: Season 2
A woman struggles to define what it means to be good.
Starring Kristen Bell, Jameela Jamil, Manny Jacinto.
Rated TV-PG
Available August 28
---

The Lord of the Rings: The Fellowship of the Ring (2001)
A meek Hobbit from the Shire and eight companions set out on a journey to destroy the powerful One Ring and save Middle-earth from the Dark Lord Sauron.
Starring Elijah Wood, Ian McKellen, Orlando Bloom.
Rated PG-13
Available August 1
---

The Princess Diaries 2: Royal Engagement (2004)
Now settled in Genovia, Princess Mia faces a new revelation: she is being primed for an arranged marriage to an English suitor.
Starring Anne Hathaway, Callum Blue, Julie Andrews.
Rated G
Available August 1
---

To All The Boys I've Loved Before (2018)
Lara Jean's love life goes from imaginary to out of control when her secret letters to every boy she's ever fallen for are mysteriously mailed out.
Starring Lana Condor, Noah Centineo, John Corbett, Israel Broussard.
Rated TV-14
Available August 17
---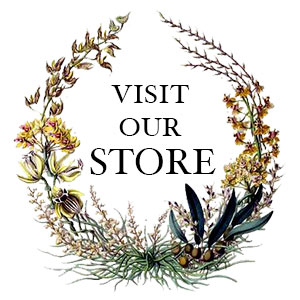 ---
Leaving in August
There currently aren't any period dramas of note leaving Netflix in August.
---
---

Willow and Thatch exists because of you: You can shop our Jane Austen Period Drama Adaptations merchandise, click on our links (like these that take you to Etsy and Amazon) and make purchases on those sites, and buy period-inspired products from the Lovely Things Shop. You can also continue to share our articles, or make a financial contribution here. All these things allow us to write feature articles, update The Period Films List, mail out our newsletter, maintain the website and much more. Thank you!
If you enjoyed this post, be sure to see The Period Films List, with the best British, historical and costume dramas sorted by era. You'll want to check out Willow and Thatch's playlist on Kanopy, the free streaming service. Also check out the list of BBC and PBS Masterpiece period dramas recently added to Amazon Prime.