We won't see her, but we'll hear her: Julie Andrews (The Sound of Music, Mary Poppins) is Lady Whistledown. She's a Regency era gossip columnist who'll narrate an upcoming Netflix period drama based on historical romance author Julia Quinn's Bridgertons Series. UPDATE: See the cast announcement here.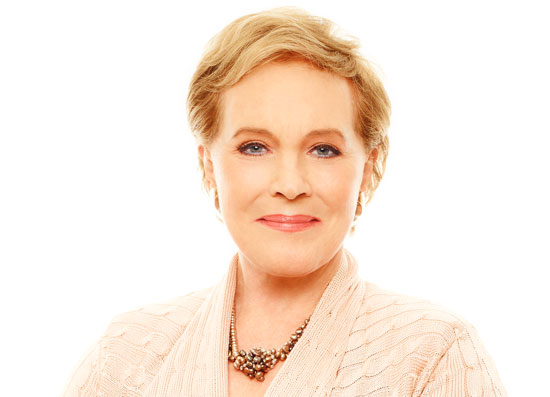 ---
To help keep this site running: Willow and Thatch may receive a commission when you click on any of the links on our site and make a purchase after doing so.
---
Set between 1813 and 1827, the Bridgerton Series is a collection of historical fiction novels, each featuring one of the eight children of the late Viscount Bridgerton, who are alphabetically named. Quinn says "they bicker, they joke, but they love each other fiercely."
Premiering on Netflix December 25, 2020, "Bridgerton," the 8-episode period series adapted from Quinn's work takes place against the backdrop of the lavish, sexy and competitive world of Regency London high society. 
---
---
From the glittering ballrooms of Mayfair to the aristocratic palaces of Park Lane and beyond, the series unveils a seductive, sumptuous world replete with intricate rules and dramatic power struggles, where no one is truly ever on steady ground.
At the heart of the show is the powerful Bridgerton family. The close-knit siblings are a funny, witty, daring and clever group who must navigate the upper ten thousand's marriage mart in search of romance, adventure and love.
The mysterious, sharp-tongued gossip writer Lady Whistledown (who is anonymous to her readers) uses a curious mix of social commentary and scathing insult to send early 19th-century fashionable society into an all-out frenzy.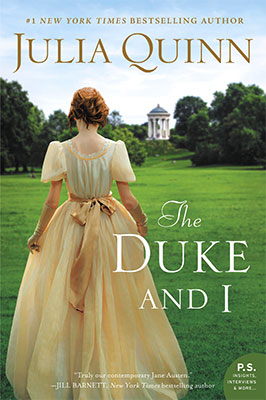 Lady Whistledown's gossip columns narrate the first four books in the series: The Duke and I, The Viscount Who Loved Me, An Offer from a Gentleman, and Romancing Mister Bridgerton. The Netflix release states that the period drama takes place during the 1813 season, so our guess is that the series could be heavily based on "The Duke and I," which is set in ballrooms and drawing rooms among the glittering, gossipy, cut-throat world of London's 1813 elite.
"The Viscount" is set in 1814, and "An Offer" is a take on the "Cinderella" story, but we think the Netflix drama could also reasonably include narrative from "Romancing Mister Bridgerton," which involves the unmasking of the truth about the mysterious society paper writer. It would be a nice way to tie up the series. Even nicer: Netflix could make four seasons, one for each book. 
Julie Andrews was supreme when she voiced the narration of Disney's "Enchanted." Now, the 83-year-old British legend is certain to make a for an enchanting, if slightly wicked, Lady Whistledown. Read about who else is starring in the period drama here. 
---
If you enjoyed this post, you'll want to wander over to The Period Films List. You'll especially like the Best Period Dramas: Georgian Era List.