Last Updated on November 3, 2022
Great news: British period drama fans can return to 19th-century London for "Belgravia: The Next Chapter" when the secrets and scandals continue in the new eight-part series.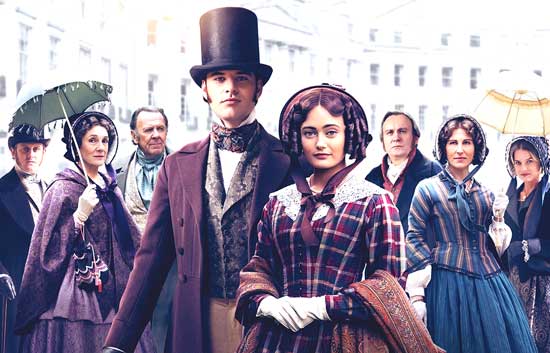 ---
To help keep this site running: Willow and Thatch may receive a commission when you click on any of the links on our site and make a purchase after doing so. 
---
Here's what we know so far, including plot, premiere date, and more. Need to catch up? Read our review of Season 1 of "Belgravia" here, and stream it here.
---
---
"Belgravia: The Next Chapter" is a continuation of the Victorian era historical drama named for—and set in—the affluent London district that became synonymous with the upper echelons of London society in the 19th century.
Filming on the eight-part series commences early next year in the UK, and the British costume drama will premiere in the winter of 2023.
The second season of the series will pick up in 1865, 25 years after the events depicted in the 2020 limited series, which was written by Julian Fellowes (Downton Abbey) and based on his novel of the same name.
Developed and written by Helen Edmundson (Dalgliesh, Mary Magdalene), it will tell the love story of Frederick Trenchard, who has grown up as the third Lord Glanville, and his new love interest, Clara Dunn, who is a newcomer to London society.
Unaware that his birth was the product of an affair between his mother Susan and the scoundrel John Bellasis, a troubled childhood has left Frederick deeply insecure, which challenges his courtship of and marriage to Clara.
---
---
The series reunites Julian Fellowes with Carnival's award-winning creative team—led by Gareth Neame—both Fellowes and Neames will serve as executive producers with Carnival's Nigel Marchant and Joanna Strevens.
Helen Edmundson serves as showrunner and executive producer. John Alexander (Small Island), who directed the original series, is lead director and executive producer. Colin Wratten (Killing Eve) who produced the original series will return as producer.
"With its cinematic scope, emotionally engaging story, and brilliant production design that brings the time period to life, "Belgravia: The Next Chapter" is an immersive story that will keep viewers riveted," said Michael Wright, president of EPIX. "We can't wait to see what Julian, Helen Edmundson and Carnival have in store for our audience."
Neither can we. Stay tuned for the exact US release date, first look photos, and to watch the trailer when it premieres. 
Need to catch up? Read our review of Season 1 of "Belgravia" here, and stream it here. 
---
If you enjoyed this post, be sure to see The Period Films List, with the best British, historical and costume dramas sorted by era. You'll especially like the Best Period Dramas: Victorian Era List. Also see 5 Reasons to Watch Mr. Malcolm's List.