Last Updated on March 12, 2019
There's an absorbing BBC romantic period drama called The Go-Between that came out in 2015. It's based on the novel by L. P. Hartley, and tells the story of Leo Colston over the course of the summer of 1900, the year of his thirteenth birthday.
He's a guest in Norfolk, England at a grand country house belonging to the family of one of his classmates. When his friend becomes ill, Leo finds himself in the position of a go-between for the family's daughter and a tenant farmer.
It's a forbidden romance and an unforgettable study of class at the turn of the 20th century. It's also a subtle tale of innocence and betrayal, and an evocative portrayal of the role of memory over time, sumptuously told.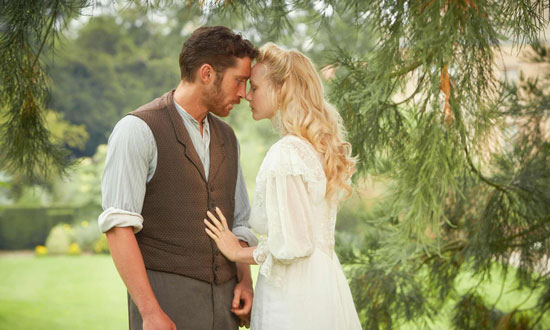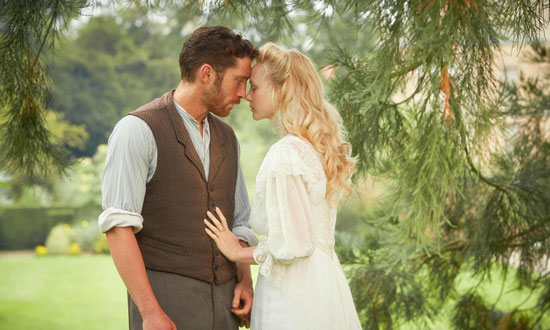 ---
To help keep this site running: Willow and Thatch may receive a commission when you click on any of the links on our site and make a purchase after doing so.
---

The trouble is, I've never seen this adaptation of The Go-Between because it isn't legally available on any commercial US streaming service, and not on a North American Region 1 DVD. The Go-Between is just one of many British period dramas that Anglophiles like myself wish they could queue up tonight, but a lack of availability isn't a problem specific to historical costume dramas. There are films across all genres that were never released in America, and their fans are often willing to break the rules to see them.
UPDATE: The Go-Between is now streaming here.
According to researchers at Columbia University, some 45% of American adults, 76% of young adults (ages 18-29), and 90% of college students have illegally consumed movies and television shows online (Karaganis & Renkema, 2013). Illegal streaming has been normalized and despite the widespread assumption that it's "a victimless crime," research shows that the negative ramifications of piracy are far-reaching.
When polled about the reasons they stream illegally, most people answered that it is either to watch a new release, or because a show they are interested in isn't available through legal channels. If you've been in the second position, it may not have taken you much internal back-and-forth to decide to go ahead and watch something that's been pirated. It feels incredibly frustrating, if not unfair, when we can't watch what we are willing to pay for. It seems innocuous enough, but giving in to that decision is exactly what we shouldn't do if we want to keep new high-caliber releases coming.
A 2014 study by the National Bureau of Economic Research looked at 18 peer-reviewed studies to understand the effect of piracy on the revenues of the entertainment industry. All of the papers (15 of the 18) which factored in what happened when illegal downloads replaced legal digital sales (and not just physical sales), came to the conclusion that there is a direct correlation between the illegal activity and loss of revenue. We all know that studios need to be financially healthy to survive, but this hasn't been reason enough to change our nation's illegal streaming behavior.
Most people in the US simply don't care: over 1/3 of average American adults aren't bothered that studios are losing money because of illegal sharing (Irdeto). That makes some sense, especially because we tend to think of high-powered movie executives and stars with exorbitant salaries, and red-carpet glitz when we think of the movie industry.
But it's the jobs of the average worker that are actually at risk – those of the costume designer, the make-up artist, the set designer and a myriad of other individuals whose artistry means we can escape into a Regency era ballroom or the streets of Victorian London. In some situations jobs will be lost, in others they won't be created. In the UK alone it was estimated that as of 2015 around a quarter of a million jobs in the audiovisual industry would be threatened because of copyright infringement.
The state of other people's livelihoods might keep us from streaming something illegally, but it's more likely something closer to home will make the difference.
Research continually shows that quality movies and television series are less likely to get made if we keep watching pirated content.
Lower revenues mean movie studios are more likely to invest in predictable box-office hits, than in risky, thoughtful films. Quality TV series like those from PBS Masterpiece and BBC are not safe either; if illegal downloads continue to replace streaming sales, producers may stop believing that it's worth the risk to gamble on a lavish productions.
Downton Abbey's executive producer Gareth Neame emphasizes that "Long term, movies and TV and other content simply won't be created in the first place. One may think an individual act of piracy doesn't matter, but if that becomes a way of life then the value of intellectual property becomes eroded, shows like Downton Abbey won't get made." That hits home.

---
---
The Independent filmmaker, who counts on distributors to commit to their film before it is made, faces even greater challenges than those working through a studio. Local distributors worldwide are increasingly reluctant to make that commitment because of the impact illegal streaming has on revenue. When the pre-sale agreement that normally acts as the majority of the collateral is anemic, it becomes highly unlikely that a bank will invest in the film. Without the film industry's indie filmmakers, we'd lose films like 12 Years a Slave, Carol and The King's Speech, along with the artistic genius and free speech that are often integral to these independent productions. We'd also lose cultural health, and find ourselves in a social system that fails to adequately reward and sustain creativity.
You probably already know the suppliers of illegal content are engaging in criminal behavior, but may not have realized that watching via their sites helps make them money instead of the studios. That profit might come through ads in the videos or on their sites, or through a subscription fee. While some think of the people who upload content illegally as "angels" who are doing viewers a favor, there's a dark underbelly to the piracy industry. According to the Guardian, it has roots in "organised crime rings in the far east, who then reinvest that money in other strands of criminal activity, such as prostitution, drugs and dog-fighting."
No matter who uploads these movies without the permission of the distributors, across the board the risk for viruses and malware is high, and the playback quality is aesthetically offensive. If we do make it through an episode unscathed tonight, the repercussions of the current ease with which we consume media could still ripple into the future. How will the next generation believe that intellectual property and artistic works are valuable enough to pay for if we don't? Actress Helen Mirren (Elizabeth I) fears that "It'll be the Internet and piracy that will kill film. There's a philosophy that the Internet should be free, but the reality is that piracy will destroy the film industry and film as an art form because it's expensive to make a movie."
It's not just our fault. Americans are only one part of the problem, but we can't rely on the health of the UK market to sustain our supply of British costume dramas. Just a few years back The Guardian reported that "Almost 30% of Britons are now watching movies illegally online or buying counterfeit DVDs, costing the industry £500m a year." – that's over 650 million in US dollars. UK box offices lose about 1/6th of what they'd bring in if not for piracy. Worldwide we need to make some changes.
You have reasons why you might continue to stream movies illegally: you don't want to spend the money, you are young and used to getting things for free off the internet, you think that if it was such a big deal you could get arrested for watching something that someone else uploaded illegally. There are rebuttals for these reasons: you could watch something that is available for free, legally, enjoy some free trial memberships, borrow from your library and understand that even though piracy is difficult to police, to the industry it's equivalent to you stealing a DVD or sneaking into a theater.
Of all the reasons movie fans continue to consume shows illegally, the lack of legal availability ranks high. I won't deny that it would go a long way in preventing piracy as a whole if distributors increased the legal availability of impossible and hard-to-find movies and TV series, and did so at a cost affordable to most viewers. Studios should also continue to release films on DVD, because studies show that their legal sales remain steady in the face of piracy.
Even though it's disappointing when we can't watch a specific title, Americans have an unprecedented availability to movies and TV series on demand, at a relatively affordable price.
As far as The Go-Between is concerned, there's the book to read and an Oscar-nominated 1971 version starring Julie Christie and Alan Bates to stream. And the BBC adaptation could soon be available to everyone who has signed up for the free streaming service Kanopy. We need to continue to speak up about which titles we want made available to us, but our greatest power lies in paying for the kind movies and series we care about. This will help ensure that they'll continue to be made, and be made available, legally.
I first encountered the quote "We are minor in everything but our passions" not in Elizabeth Bowen's interwar era novel "The Death of the Heart," but in the period drama adaptation of the same. Maybe it's how Nigel Havers delivered the line, or what it means, or both, but it has bolstered my belief that if movies are our passion, we should support them to the best of our ability. We already know what could happen if we do not, and none of us want to see that movie.
– Willow and Thatch 
---

Note: You can watch the 2015 BBC adaptation of The Go-Between starring Joanna Vanderham (The Paradise) on DVD if you have a multi-region player, even if you live in the US. The DVD is available here and a region-free player is available here.
Mine's in the mail.
---
 A few people have written with questions, and although the answers should apply to everyone, the following (and preceding) information does not constitute legal advice:

Q: What about full movies uploaded to YouTube?

A: Look to see who uploaded it. Unless the legal copyright holder / studio has uploaded it (like Acorn TV or Universal Studies) you should assume the material has been pirated, and watching it is illegal streaming. The exception would be select movies that failed to renew their copyright, or are uploaded with the explicit permission of the copyright holder. The full movies on the Willow and Thatch YouTube Channel are legally uploaded and fall into these categories. 

Q: What about using a VPN to stream on BBC iPlayer?

A: According to the BBC, that's not legal. The law changed on September 1,  2016. You must be covered by a TV Licence to watch BBC programs on iPlayer – live, catch up or on demand, or to download them. This applies to any device and provider you use. Using BBC iPlayer without a TV Licence would be a criminal offence and you could be prosecuted and fined. 
---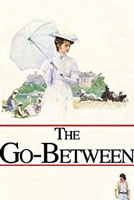 The Go-Between (1971): A turn-of-the-century romantic drama, THE GO-BETWEEN recounts the secret love affair between a beautiful heiress, Marion (Julie Christie), and the poor tenant farmer, Ted Burgess (Alan Bates). The "go-between" in the romance between Marion and Ted is a twelve-year-old boy (Dominic Guard) who unwittingly allows himself to be used as their message bearer. Starring Julie Christie, Alan Bates, Margaret Leighton, Michael Redgrave, Dominic Guard, Michael Gough, Edward Fox, Richard Gibson. Rated PG. Watch the TRAILER. Available TO STREAM and on DVD. 
---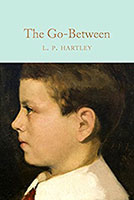 The Go-Between (1953) by L. P. Hartley: Summering with a fellow schoolboy on a great English estate, Leo, the hero of L. P. Hartley's finest novel, encounters a world of unimagined luxury. But when his friend's beautiful older sister enlists him as the unwitting messenger in her illicit love affair, the aftershocks will be felt for years. The inspiration for the brilliant Joseph Losey/Harold Pinter film starring Julie Christie and Alan Bates, The Go-Between is a masterpiece—a richly layered, spellbinding story about past and present, naiveté and knowledge, and the mysteries of the human heart. This volume includes, for the first time ever in North America, Hartley's own introduction to the novel. Available here. 
---

Willow and Thatch exists because of you: You can shop our Jane Austen Period Drama Adaptations merchandise, click on our links (like these that take you to Etsy and Amazon) and make purchases on those sites, and buy period-inspired products from the Lovely Things Shop. You can also continue to share our articles, or make a financial contribution by emailing us. All these things allow us to write feature articles, update The Period Films List, mail out our newsletter, maintain the website and much more. Thank you!
---
---
If you enjoyed this post, be sure to visit The Period Films List. You'll also want to see the post about the Free Streaming Service Kanopy and Period Dramas You Can Stream for Free on VUDU. Also be sure to check out the Willow and Thatch YouTube Period Drama Channel, where everything is free, and legal!
SaveSave
SaveSave
SaveSave
SaveSave
SaveSave
SaveSave
SaveSave
SaveSave
SaveSave
SaveSave
SaveSave
SaveSave
SaveSave
SaveSave
SaveSave
SaveSave
SaveSave
SaveSave
SaveSave
SaveSave
SaveSave
SaveSave
SaveSave
SaveSave
SaveSave