Wondering who will play who in the upcoming seasons of The Crown?
In case you somehow missed it: The Crown is an Emmy nominated Netflix series that follows the political rivalries and romance of Queen Elizabeth II's reign and the events that shaped the second half of the 20th century, and it was always planned that the central characters would be re-cast after the first two seasons. Here's what we know.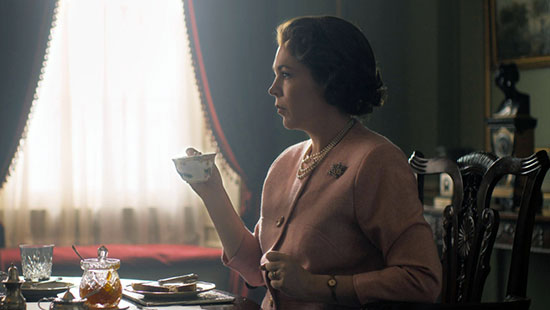 Olivia Colman (Murder on the Orient Express) will replace Golden Globe winner Claire Foy in the role of Queen Elizabeth for the third and fourth seasons of the Netflix period series.
Outlander's "Black Jack Randall" Tobias Menzies will play Prince Philip, replacing Matt Smith. Menzies has just finished filming King Lear for Amazon Studios, as Duke of Cornwall, and has previously played Brutus in HBO's Rome. This year, you'll also see him as James Fitzjames in the Television series The Terror.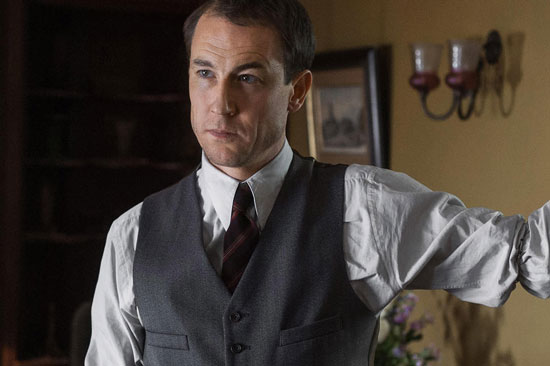 It had been thought that Paul Bettany would take the role of Prince Philip, but time commitments prevented him from doing so.
---
---
Helena Bonham Carter is to play Princess Margaret in the upcoming seasons of The Crown. Bonham Carter will be replacing Vanessa Kirby.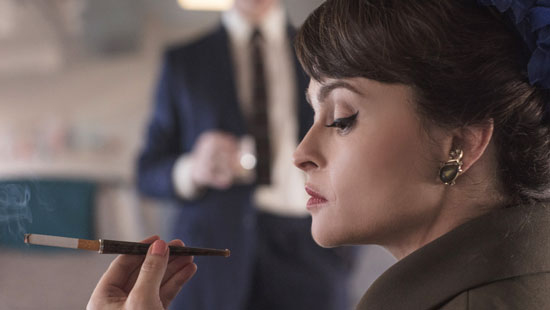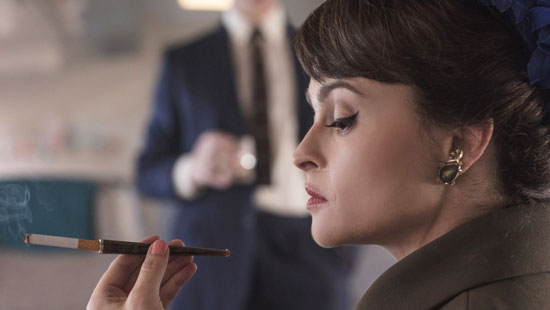 Josh O'Connor, who you know as Lawrence Durrell from The Durrells in Corfu, will play Prince Charles. (Also look for him in the upcoming adaptation of Les Miserables.) Jason Watkins (The Hollow Crown, Decline and Fall) takes on the role of former Prime Minister Harold Wilson. Erin Doherty (Call the Midwife) will play Princess Anne.
British actress Marion Bailey (Allied, Mr. Turner, and Mrs. Croft in the 2007 adaptation of Persuasion) will take on the role of Elizabeth, the Queen Mother.
Ben Daniels – who you may remember as Tom Weston in The Paradise though he has been in everything from The Virgin Queen to Lark Rise to Candleford – will play Princess Margaret's husband, Lord Snowdon.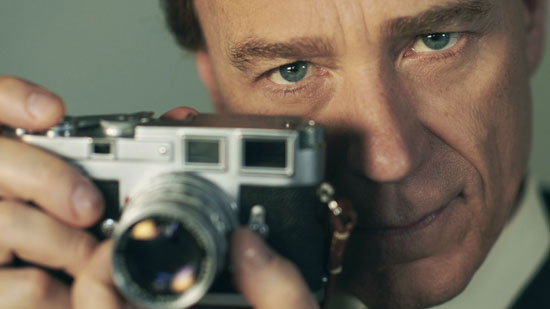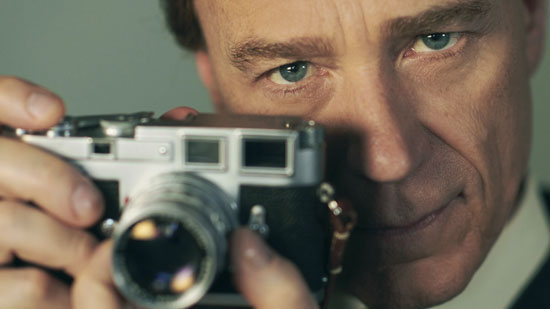 Look for Season 3 of the Netflix period drama in 2019, which reportedly will pick up in 1963 (earlier accounts had the series jumping ahead into the 1970s) and will be filmed back-to-back with Season 4. Filming began in July. 
---
Do you think Helena Bonham Carter is a good fit to play the part of the controversial Royal?
For her role as Queen Elizabeth in The King's Speech, Bonham Carter won best supporting actress (BAFTA) and was nominated for an Oscar. She brilliantly played Helen Schlegel in Howards End.

The King's Speech, courtesy See-Saw Films

Period drama fans loved her in an early role as Kate Croy in The Wings of the Dove, and will likely remember her as Caroline Abbott in Where Angels Fear to Tread, Edith Ellyn in Suffragette, Miss Havisham in Great Expectations, Mrs. Lovett in Sweeney Todd, Anne Boleyn in Henry VIII, Serena Staverley in A Hazard of Hearts, and Madame Thénardier in Les Miserables.

The Wings of the Dove, courtesy Miramax

You may have missed her in the 1930s set A Merry War (1997), The Lone Ranger (2013), Hamlet (1990), Mary Shelley's Frankenstein (1994), Francesco (1989) and Toast (2010).

The Lone Ranger, courtesy Walt Disney Pictures

Helena Bonham Carter's earliest period roles include Lady Jane Grey in Lady Jane and Lucy Honeychurch in A Room with a View.

A Room With a View, courtesy Merchant Ivory Productions

Willow and Thatch exists because of you: You can shop our Jane Austen Period Drama Adaptations merchandise, click on our links (like these that take you to Etsy and Amazon) and make purchases on those sites, and buy period-inspired products from the Lovely Things Shop. You can also continue to share our articles, or make a financial contribution by clicking here. All these things allow us to write feature articles, update The Period Films List, mail out our newsletter, maintain the website and much more. Thank you! If you enjoyed this post, you'll want to wander over to The Period Films List, with the best historical dramas sorted by era and theme. You'll especially like our list of What's Coming to Netflix in January 2018. SaveSave SaveSave SaveSave SaveSave SaveSave

SaveSave

SaveSave

SaveSave

SaveSave

SaveSave

SaveSave

SaveSave

SaveSave

SaveSave

SaveSave

SaveSave

SaveSave

SaveSave