Last Updated on December 12, 2022
An old-fashioned Thanksgiving – that's what many of us wish for when the fourth Thursday in November comes around. We hope for the simplicity and beauty of friends and family gathered near and the warmth of the hearth – and heart – which remind us to be thankful for all that is good in our lives.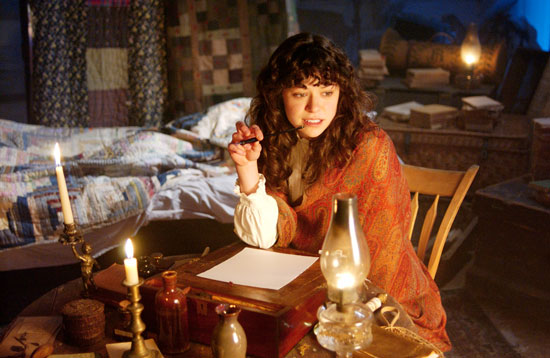 ---
To help keep this site running: Willow and Thatch may receive a commission when you click on any of the links on our site and make a purchase after doing so.
---
While we may not always be able to gather with our loved ones, we can always watch something special like "An Old Fashioned Thanksgiving" (2008). Keep reading after the (short!) review for your options of how to watch it this year, a link to the original text of Louisa May Alcott's story which inspired the period drama, and Alcott's Apple Slump recipe.
---
---
For Mathilda Basset (played by the exuberant and charming Tatiana Maslany, Perry Mason), a headstrong teenager growing up in New Hampshire in the Victorian era in the late 1880s, a happy Thanksgiving seems out of reach.
The Civil War has recently ended, her father has died and her mother, Mary, is struggling to make ends meet and support the family, which includes Mathilda, her sister Prudence and their brother Solomon. 
Mathilda (known as Tilly) takes it upon herself to write to her estranged grandmother for help, but does so without the understanding of what has passed between her mother and her grandmother.
The grandmother's arrival changes everything, but not as Mathilda had planned. Strong performances from the whole cast (Jacqueline Bisset plays the grandmother) and a timeless story make this Hallmark Channel movie (available to stream here on Prime Video, or currently free with ads in a couple of places, see below) a delightful watch for the whole family.
---
---
The scenery feels authentic, as do the family struggles and the mother-daughter dynamics; balance is struck between a sweet tale, humorous moments, romance, charity, sorrow and healing. The period drama's message, delivered without violence or strong language, is that nothing is more important than family, and it shows us the power of forgiveness.
The costumes are well done for a Hallmark Channel made-for-television movie and there are some nice historical touches. The film is unrated, but most would find the film to be suitable for children of all ages, (Dove awards the Dove "Family-Approved" Seal to the movie, for all ages) although younger children may not be interested.
Despite their financial strife and difficult past, anyone would be fortunate to be a member of the Basset family; they are good, real and filled with love. "An Old Fashioned Thanksgiving" is highly recommended for any day of the year that you want to watch a wholesome family period drama.
---
---
Where to Watch An Old-Fashioned Thanksgiving in 2022
"An Old Fashioned Thanksgiving" is AVAILABLE to STREAM
While "An Old Fashioned Thanksgiving" doesn't appear to be scheduled to air this year on any of the Hallmark TV channels, you should be able to watch it on-demand through one or more of your Hallmark channels. Some xfinity customers may be able to stream "An Old Fashioned Thanksgiving" here. 
If you'd like to watch "An Old Fashioned Thanksgiving" for free with ads, it's available to stream here on Crackle, and on Pluto TV here. 
Check your local library: "An Old Fashioned Thanksgiving" is on DVD.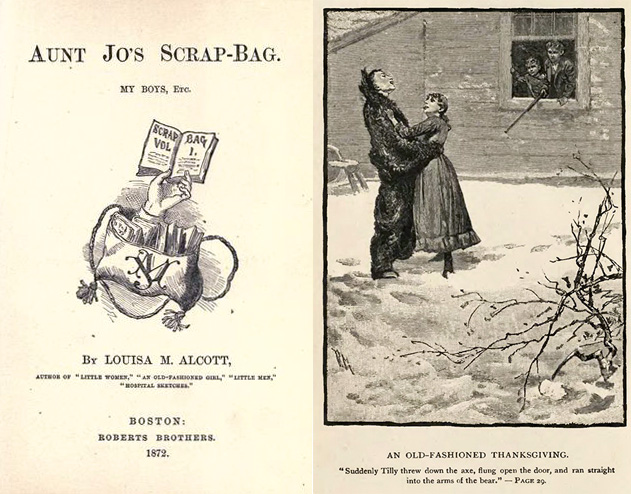 "An Old Fashioned Thanksgiving" (2008) is based on Louisa May Alcott's story of the same title which you can read here. It was originally published as part of Aunt Jo's Scrap-Bag, a collection of short stories that she wrote mostly for children, more than a decade after she first published the classic Little Women.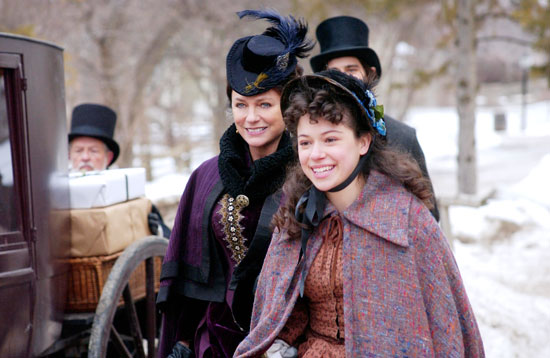 When you are ready, head over to the Best Period Dramas: Classic Christmas List, for ideas of what to watch, including "An Old Fashioned Thanksgiving" sequel "An Old Fashioned Christmas." You'll also like 10 Victorian Family Christmas Movies. As soon as the cranberry sauce and pumpkin pie are gone it's time for Christmas!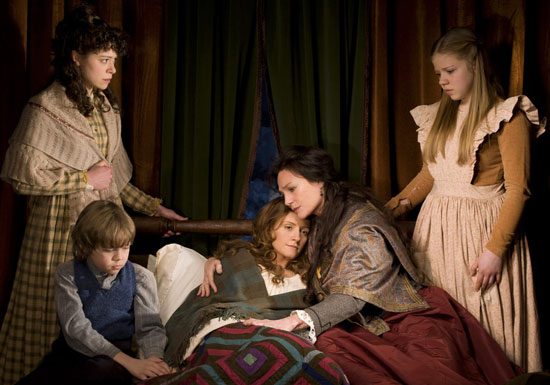 "An Old Fashioned Thanksgiving" is heartwarming and is sure to become a classic holiday family favorite and tradition… and maybe Apple Slump will too.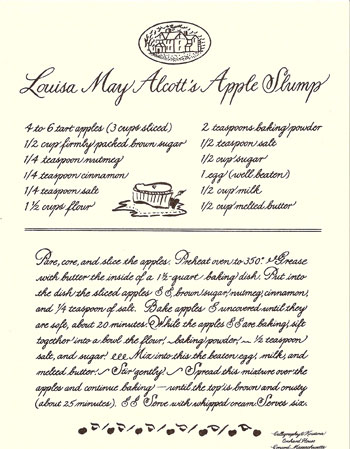 Apple Slump, a New England dumpling crust over a baked or steamed apple base was a favorite dessert for the Alcotts.
Louisa, with her characteristic wit, thought it made a descriptive name for Orchard House (the family home), which was in constant need of repair from the day the family first purchased the property (the dessert was said to make grunting noises as it cooked down). 
A slightly adapted version of the recipe is available on Paper and Salt, a "Part historical discussion, part food and recipe blog, part literary fangirl-ing" website which attempts to recreate and reinterpret the dishes that iconic authors discuss in their letters, diaries, essays, and fiction.
Paper and Salt tells us that "The first mention of apple slump recorded in American Regional English is from 1831, just a year before Alcott was born, and though it has fallen out of fashion now in favor of cobblers and crumbles, it was an easy and popular way for New Englanders at the time to cook something delicious without much fuss." 
---
---
"An Old Fashioned Thanksgiving" stars Jacqueline Bisset (Joan of Arc, Dangerous Beauty, Anna Karenina), Helene Joy (Dr. Jekyll and Mr. Hyde, Snowy River: The McGregor Saga), Tatiana Maslany (World Without End, The Nativity), Kristopher Turner, Ted Atherton (Reign, Bomb Girls), Paula Boudreau (Murdoch Mysteries), Vivien Endicott Douglas (Anne of Green Gables: A New Beginning), Gage Munroe (The Lizzie Borden Chronicles), Sam Malkin, Catherine Fitch, Michael Barbuto, Paul Brown, Sarah Cassidy, and Sharon McFarlane.
You may also like "American Masters: Louisa May Alcott: The Woman Behind Little Women" (2015): Louisa May Alcott was no little woman, and her life was no children's book; her story is as full of incident, surprise, and heroism as any plot she invented. The daughter of improvident educator Bronson Alcott, Louisa was homeschooled by Ralph Waldo Emerson and Henry David Thoreau, served as a nurse in the Civil War, fought for women's suffrage, and lived a secret life as the author of lurid pulp fiction until "Little Women" lifted her and her family from rags to riches and literary celebrity.
Starring Elizabeth Marvel (Lincoln), directed by Nancy Porter (NOVA, AMERICAN EXPERIENCE), written by Harriet Reisen, (Louisa May Alcott: The Woman Behind Little Women, a Wall Street Journal Top Ten Standout Book), featuring actors Daniel Gerroll and Jane Alexander, and with commentary by Pulitzer Prize-winners Geraldine Brooks and John Matteson, this first film biography of Louisa May Alcott replaces the image of a New England spinster with a portrait of a living, breathing, modern woman.


If you enjoyed this post, you'll want to wander over to the list of recommended best period films and romantic and historical costume dramas, all sorted by era and theme, in The Period Films List. You'll also like 10 Victorian Era Family Christmas Movies, Miss Alcott Goes to the Movies, and Little Women in Film.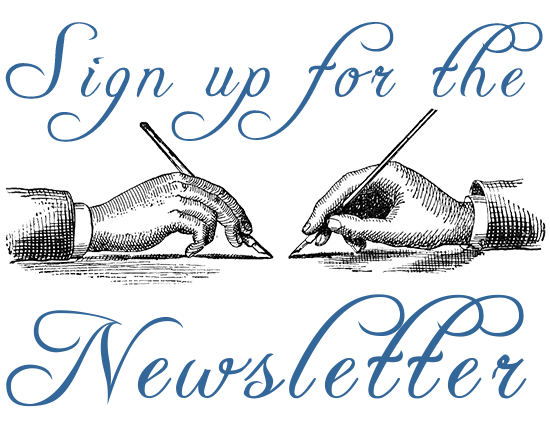 SaveSave
SaveSaveSaveSave
SaveSave
SaveSave
SaveSave
SaveSave
SaveSave
SaveSave
SaveSave
SaveSave
SaveSave
SaveSave
SaveSave
SaveSave
SaveSave
SaveSave
SaveSave
SaveSave
SaveSave
SaveSave
SaveSave
SaveSave
SaveSave
SaveSave
SaveSave