Last Updated on April 6, 2023
In my childhood home, there was never time to watch television in the days leading up to Easter – we dyed eggs, brought our baskets down from the attic, and went with our grandma to the speciality markets.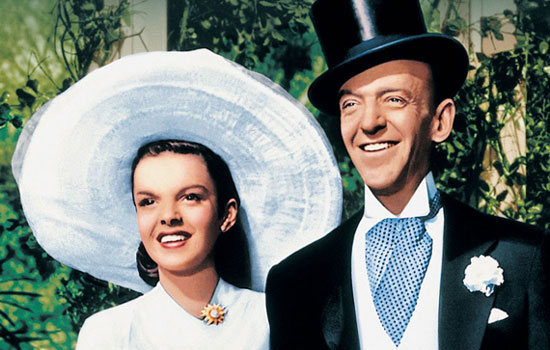 ---
To help keep this site running: Willow and Thatch may receive a commission when you click on any of the links on our site and make a purchase after doing so.
---
We helped her prepare the traditional Slovak Easter meal: the little butter lamb needed to molded, and the kuchen, beet horseradish, deviled eggs and bread with a braid across the top were made in advance. We cut the pussy willows in our yard to bring to church, along with a basket filled with some of our Easter foods, to be blessed.
On Easter morning there was the excitement of finding our carefully hidden baskets, and the rush to get dressed for church wearing our fresh gardenia corsages, trying not to crush them under the heavy coats we wore because it was cold and rainy again that Easter.
There was a long lunch with family, which was followed by eating the chocolate bunnies from our baskets, maybe an egg hunt, playing with our friends and falling asleep early, worn out from the day.
At this time of year I hope to dye eggs, make chocolate bunnies from my vintage molds and put together baskets, but there is some room around the Easter holiday to watch a period drama. Being new to watching movies at Easter, I found myself wondering, what are the best period dramas for the spirit of the week?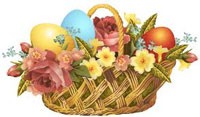 So, I did some research to find out what period films are Easter themed.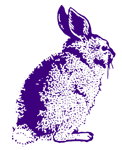 The period movies and costume dramas that are in the BUNNY section are set around Easter or are connected to Easter in a general way, though they may also have a spiritual component.

The period films and historical dramas that are in the Icthus FISH section are based on the bible, Christ, and / or the resurrection, mostly set in the Classical Period. Some are Hollywood epics, some are quite old movies, and others are recent theatrical releases.
When available, there are links to where you can stream the period drama online: click on "Add to your WATCHLIST." Happy Easter!
---
---
A Walton Easter (1997) 
There is a circle-of-life satisfaction to the television movie special, "A Walton Easter," in which John and Olivia celebrate their 40th wedding anniversary, and John-Boy contemplates returning to Walton's Mountain for good. 
This is the sixth "Waltons" reunion movie, featuring John-Boy as the TV news anchorperson in New York as he is in the throes of writing a new book. He and a very pregnant Janet are making plans to return to Walton's Mountain for the celebration of John and Olivia's 40th wedding anniversary. Accompanying them to see the place John-Boy lived as a child is Aurora, a Time Magazine photographer, who is doing a story on John-Boy. Meanwhile, Elizabeth arrives back from her travels and announces to Drew, who is still working at the mill with Ben, that she is back to stay. 
Set in 1969 in the post-war era.
Starring Michael Learned, Ralph Waite, John-Boy, Ellen Corby, Jon Walmsley, Judy Norton, Mary McDonough, Eric Scott, David Harper, Kami Cotler. 
Not rated
---
Chocolat (2000)

A free-thinking single mother and her daughter open a chocolate shop in a morally rigid French village during Lent. She further becomes the target of the mayor's ire by embracing a group of gypsy boat travelers who arrive in the town. Meanwhile, her chocolates have magical effects on the town's residents. The period drama ends at Easter.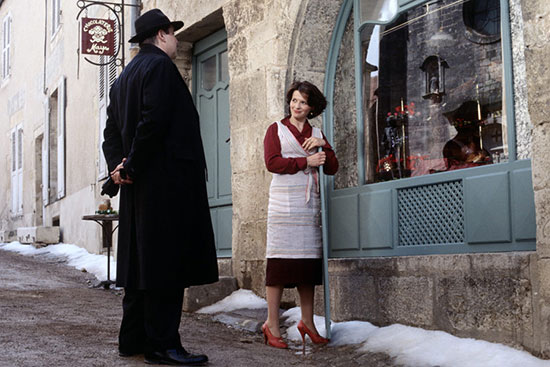 Vianne Rocher, an expert chocolatier, drifts across Europe with her daughter Anouk, following the north wind. In the beginning of the Lenten season in 1959, "fifteen years after the War," they travel to a quiet French village that closely adheres to tradition, as led by the village mayor, the Comte de Reynaud. Just as the villagers begin observing the forty days of Lent leading up to Easter, Vianne opens a chocolate shop, much to Reynaud's displeasure.
Set in the post-war era.
Starring Juliette Binoche, Johnny Depp, Lena Olin, Alfred Molina, Carrie-Ann Moss, and Judi Dench with a cameo by Leslie Caron. 
Rated PG-13
---
Easter Parade (1948) 
If you can't join 'em, beat 'em! When his long-time dance partner abandons him for the Ziegfeld Follies, Don Hewes decides to show who's who what's what by choosing any girl out of a chorus line and transforming her into a star. So he makes his choice and takes his chances. 
The musical is set around the time of Easter: Broadway star Don Hewes is buying Easter presents for his sweetheart, starting with a hat and some flowers ("Happy Easter"). He goes into a toy shop and buys a cuddly Easter rabbit, after persuading a young boy to part with it and buy a set of drums instead ("Drum Crazy")…and later there is a date at the Easter Parade.
Set in 1912 in the Edwardian era.
Starring Judy Garland, Fred Astaire, Peter Lawford, Ann Miller, Jules Munshin. 
Not rated
---
Lilies of the Field (1963) 
"Lilies of the Field" is a film about faith. This classic film tells the story of an African-American itinerant worker who encounters a group of East German nuns, who believe he has been sent to them by God to build them a new chapel.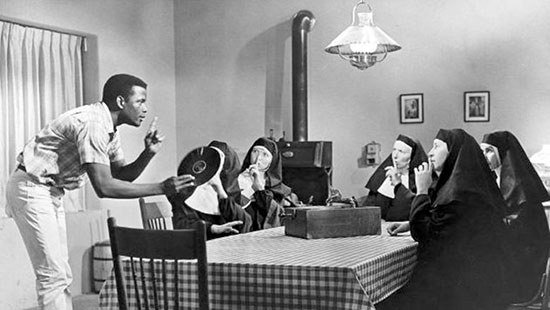 In this film, a traveling laborer meets five nuns in the Arizona desert. The appearance of Homer Smith convinces the Mother Superior he is an answer to her prayers. He wins the hearts of the nuns and the thanks of the town, as initial reluctance turns into public acceptance. Nominated for 5 Academy Awards including Best Picture and winner of the Best Actor Oscar. Ralph Nelson wonderfully directed this gem of a motion picture featuring stunning black-and-white cinematography by the great Ernest Haller (Gone with the Wind, Mildred Pierce). The title comes from Matthew 6:27-33, a portion of the Sermon on the Mount, and its parallel scripture from Luke 12:27-30.
Not strictly a period drama, as it is set in the post-war era close to when it was made, but it is a great classic older film perfect for Easter, and Easter is in the song "Amen" in the final scene.
Starring Sidney Poitier, Lilia Skala, Lisa Mann, Isa Crino, Stanley Adams. 
Not rated
---
Little House on the Prairie: The Last Farewell (1984) 
This final adventure finds Walnut Grove being purchased by an evil miner. Rather than being thrown off their land, the townsfolk exact a more spectacular method of leaving their beloved town. A two-hour movie special that ended the long running television mini-series.
During Charles and Caroline's visit to Walnut Grove, in 1901, the residents of Walnut Grove learn that a railroad tycoon, Nathan Lassiter, actually holds deed to Hero Township. Apparently, when they claimed the land, it had not been legal since it was not deemed as homesteading land. Though Mr. Lassiter demands the residents' instant evacuation, the soldiers allow the residents to remain until Easter Sunday.
Set in 1901 in the Edwardian era.
Starring Michael Landon, Melissa Gilbert, Dean Butler, Richard Bull. 
Not rated
---
Miss Potter (2006)
Written by Richard Maltby, Jr., "Miss Potter" explores the life of Potter, the author of beloved and best-selling children's book The Tale of Peter Rabbit, her struggle to overcome a domineering and unsupportive mother and the chauvinism of Victorian England to become a published author.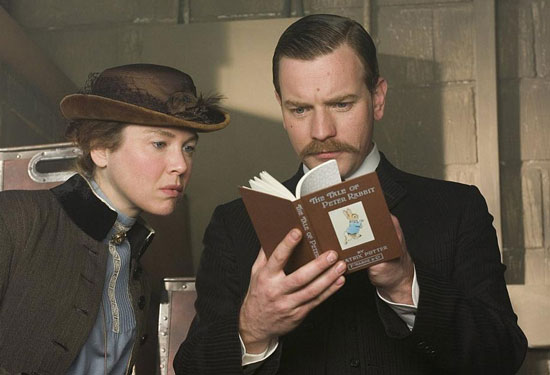 Not strictly Easter, but it's a period drama filled with bunnies! (The costume drama is really aimed more at adults than kids and deals with some mature themes, including the death of a loved one.)
Set in the Victorian era.
Starring Renée Zellweger, Ewan McGregor, Emily Watson, Barbara Flynn, Bill Paterson. 
Rated PG
---
The Chronicles of Narnia (1988) BBC 
C.S. Lewis's enchanting tale comes to life in this classic family-friendly BBC adaptation. When young Second World War evacuee Lucy Pevensie hides in an old wardrobe during a game of hide and seek, she finds herself transported to the magical land of Narnia, locked in eternal winter by the evil White Witch. Her siblings do not believe her when she tells them of this strange new world, but they are soon in Narnia themselves, fighting alongside the noble lion Aslan to defeat the witch and her mighty army.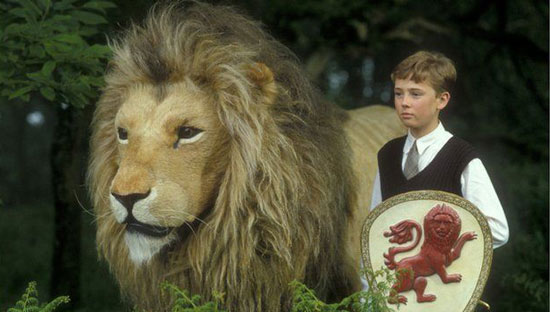 In the allegory of The Lion, the Witch, and the Wardrobe, the lion Aslan represents Christ. Aslan's death to save Edmund's life and his subsequent resurrection are clear references to the life of Christ. The made for television mini-series was nominated for a total of 14 awards, including a nomination for an Emmy in the category of "Outstanding Children's Program."
Set in the Second World war era.
Starring Richard Dempsey, Sophie Cook, Jonathan R. Scott, Sophie Wilcox. 
Not rated
---
The Chronicles Of Narnia (2005)
In "The Chronicles Of Narnia: The Lion, the Witch & the Wardrobe," four siblings play a game of hide and seek and wind up entering a magical land. Once there, they discover a world inhabited by beasts, dwarfs, and giants and find themselves in a battle to defeat a witch.
In the allegory, the lion Aslan represents Christ. Aslan's death to save Edmund's life and his subsequent resurrection are clear references to the life of Christ.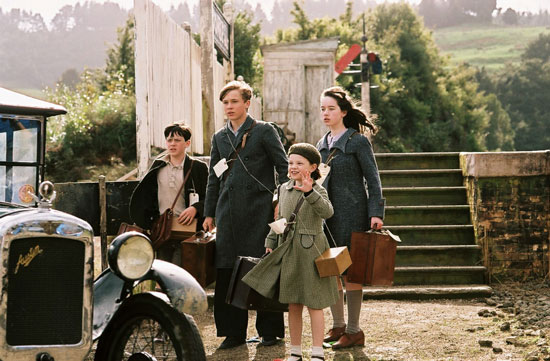 "Narnia is, of course, a Christian allegory and the symbology is definitely there (as it should be, otherwise it wouldn't be the story Lewis wrote), but audiences aren't knocked over the head with it, and in the hands of another director it could easily have become pedantic. –Dan Vancini
Set in the Second World War era.
Starring Georgie Henley, Skandar Keynes, William Mosley, Anna Popplewell, Tilda Swinton. 
Rated PG
---
The Easter Promise (1975)
In a small Nebraska town in the late 1940s, Addie Mills and her young friends are excited over the visit of a celebrity, a local woman who became a successful Broadway actress and has returned home for a short time following the death of her mother. Addie brings the woman home for the family Easter celebration, and the little girl's concern and kindness help the woman see the promise of better days ahead.
This is the third installment of A House Without a Christmas Tree. With each heartwarming adventure in this Dove Family-Approved collection, Addie, James, and Grandma Mills remind us of the importance of kindness, community, and family.
Set in the 1940s.
Starring Jason Robards, Lisa Lucas, Mildred Natwick, Jean Simmons, Frannie Michel. 
Not rated
---
The Vanishing of Pato (2010):
If you think Detective Montalbano's hometown of Vigata can get a little nutty sometimes, you should see it in 1890! Based on the historical mystery novel by Andrea Camilleri, "The Vanishing of Patò" is set in the same seaside town that Detective Montalbano fans know and love. It's a story of the desperate search for one of Vigata's most upstanding citizens – a man who vanishes right after his appearance in the annual Passion Play.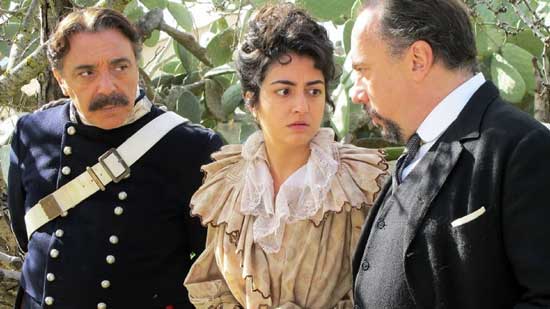 South collides with North as a local Sicilian carabiniere teams up with a Neapolitan police officer to unlock the mystery of his disappearance. Despite their cultural, linguistic and personal differences the two men have enough in common to forge an alliance which is as comic as it is productive. Together, they wade through local politics, personal agendas and the general wackiness that is Vigata to find out what really happened to the banker and father of two who mysteriously disappeared. And perhaps most surprising of all, the policeman and the carabiniere find that they can trust each other more than they can trust anyone else in Vigata. Detective Montalbano fans will recognize it all: Sicilian characters, Italian culture at its highest (and lowest) and the breathtaking countryside of southern Italy.
Set in the Victorian era.
In Italian with English subtitles.
Starring Nino Frassica, Neri Marcore, Flavio Bucci, Maurizio Casagrande, Simona Marchini. 
---
The Waltons, An Easter Story (1973)
When Olivia is stricken with polio, John-Boy refuses to accept the doctor's prognosis that she may never walk again.
One Sunday in February was the beginning of a very long and frightening leadup towards Easter. Olivia became ill after church and it was determined that she had polio. She, and her family refused to believe that she would never walk again and although the whole family were scared by the knowledge that Livvy might never fully recover, they provided her with much-needed support…and wait for a miracle.
Set during the Great Depression.
Starring Michael Learned, Ralph Waite, John-Boy, Ellen Corby, Jon Walmsley, Judy Norton, Mary McDonough, Eric Scott, David Harper, Kami Cotler. 
Add to your WATCHLIST (S1, episode 24)
---

---
---
Apostle Peter and the Last Supper (2012)
Two jailers at the ancient Marmertine Prison take custody of a famous criminal. He is Simon Peter of Galilee-apostle, disciple, and personal friend of Jesus, also called The Christ. Condemned to death, the elderly Peter recounts his life as a simple fisherman who became one of the boldest figures in all of Christianity. As Peter prepares to depart this earthly life, he will make an unforgettable impression on his jailers through the saving power of the Gospel.
Starring Bruce Marchiano, Robert Loggia, Bill Oberst Jr., Leon Melas, Laurence Fuller. 
Not rated
---
Barabbas (1961)
Barabbas, the criminal that Pontius Pilate induced the populace to vote to set free, so that Christ could be crucified, is haunted by the image of Jesus for the rest of his life.
"Starring Anthony Quinn in the title role, "Barabbas" was released in 1961 in the midst of a wave of widescreen epics based on biblical characters. The screenplay, by playwright Christopher Fry (who also contributed to Ben-Hur), is an unusually intelligent one. Further assets are the imaginative, sparingly orchestrated score by Mario Nascimbene and a handsome production design by art director Mario Chiari that is so rewarding to the eye in Aldo Tonti's often dazzling cinematography. Many scenes, such as Christ's crucifixion, are shot and staged like tableaux in a style reminiscent of the great masters of art." –Adrian Edwards
Starring Ernest Borgnine, Arthur Kennedy, Jack Palance, Silvana Mangano, Anthony Quinn. 
Not rated
---
Barabbas (2014)
Based on the novel by Par Lagerkvist, winner of a Nobel Prize in Literature, "Barabbas" is a four-part mini-series that explores the story of a man whose life was spared because of the crucifixion of Jesus Christ. Shot on location in Tunisia, this sweeping epic is an ultimate story of redemption that will pick up where the Bible left off.
"There's something for everyone in this piece. For atheists, for believers, for people who simply like a great gladiator epic." – Billy Zane
Starring Billy Zane, Hristo Shopov, Paolo Seganti, Christina Capotondi, Filippo Nigro.
---
Ben Hur (1959)
Charlton Heston plays a Palestinian Jew who is battling the Roman empire at the time of Christ. His actions send him and his family into slavery, but an inspirational encounter with Jesus changes everything. Heston finally meets his rival in a justly famous chariot race and rescues his suffering family.
The American epic historical drama film was the fastest-grossing as well as the highest grossing film of 1959, in the process becoming the second-highest grossing film in history at the time after "Gone with the Wind." It won a record 11 Academy Awards, including Best Picture, Best Director (Wyler), Best Actor in a Leading Role (Heston), Best Actor in a Supporting Role (Griffith), and Best Cinematography. In 1998 the American Film Institute ranked it the 72nd best American film and the 2nd best American epic film in the AFI's 10 Top 10. In 2004, the National Film Preservation Board selected "Ben-Hur" for preservation by the National Film Registry of the Library of Congress for being a "culturally, historically, or aesthetically significant" motion picture.
Based on the novel Ben-Hur: A Tale of the Christ by Lew Wallace, published in 1880. Running in parallel with Judah's narrative is the unfolding story of Jesus, who comes from the same region and is a similar age. The novel reflects themes of betrayal, conviction, and redemption, with a revenge plot that leads to a story of love and compassion.
Starring Charlton Heston, Stephen Boyd, Jack Hawkins, Hugh Griffith and Haya Harareet. 
Rated G
---
Ben Hur (2016)
Judah Ben-Hur loses everything after his adopted brother Messala, now an officer in the Roman army, returns to Jerusalem and accuses the young prince of treason. Stripped of his title and separated from his wife and family, Ben-Hur must endure years of slavery on a galley at sea. When fate brings the estranged brothers to an epic and deadly chariot race, Ben-Hur finally gets the chance to exact vengeance on the man who destroyed his life.
Starring Jack Huston, Toby Kebbell, Rodrigo Santoro, Nazanin Boniadi.
Rated PG-13
---
A.D. – The Bible Continues (2015)
This epic story picks up exploring a tiny band of followers, every day is a fight for survival, and their mission to spread the Word to the world seems impossible. The growing church brings growing challenges for Peter, John and Mary Magdalene, and they are pushed to the limit, facing trials and imprisonments, persecutions and punishments, whilst trying to understand the God-given power granted to them. Jerusalem hurtles towards full-blown war, and Jesus' followers struggle amidst the chaos. But when Peter is asked for salvation through Jesus Christ, Peter finally understands just how far they have come.
Starring Adam Levy, Richard Coyle, Vincent Regan. 
Rated G
---
Jesus Christ Superstar (1973)
This dazzling interpretation of the hit Tim Rice – Andrew Lloyd Webber rock opera tells the story of Christ's final weeks in a bold and epic production. Shot entirely on location in Israel. 
Loosely based on the Gospels' accounts of the last week of Jesus's life, beginning with the preparation for the arrival of Jesus and his disciples in Jerusalem and ending with the crucifixion. It highlights political and interpersonal struggles between Judas Iscariot and Jesus that are not in the Bible narratives. Nominated for several Golden Globe Awards including Best Picture, Best Actor and Best Actress.
Sort of a post-war era meets the Classical era setting, and not strictly a period drama, but a classic.
Starring Ted Neeley, Carl Anderson, Yvonne Elliman, Barry Dennen, Bob Bingham. 
Rated G
---
Jesus of Nazareth (1977)
Beginning before the Nativity and extending through the Crucifixion and Resurrection, "Jesus of Nazareth" brings to life all the sweeping drama in the life of Jesus, as told by the Gospels. From the Nativity to the Crucifixion and Resurrection, the life of Jesus is presented with stunning depth, gravity, and emotion. Acclaimed by critics and viewers alike, Jesus Of Nazareth remains one of the finest depictions of the story of Christ nearly forty years after its release. The life of Jesus is majestically and movingly portrayed in one of the most magnificent ("rewarding, uplifting and faith-affirming portrayal) miniseries ever created.
Starring Robert Powell, Anne Bancroft, Ernest Borgnine, Laurence Olivier, Ian McShane. 
Not rated
---
King of Kings (1961)
Portraying the birth, life and death of Jesus, this film tells one of the greatest stories in history of mankind, a life and teaching that form the basis of the Christian faith. In this reenactment of the life of Jesus Christ, when word spreads throughout Judea that the son of God is to be born in Bethlehem, King Herod demands that all infants be killed. Mary steals away with her young son, Jesus, who grows up preaching, performing miracles and acquiring devotees. One of Jesus' followers, Judas, betrays him, and he is sentenced to crucifixion. But Jesus has always known of his fate and has prepared himself for death.
"One of the most interesting screen versions of the Gospels." – Time Out
Starring Siobhan McKenna, Hurd Hatfield, Jeffrey Hunter, Robert Ryan, Viveca Lindfors. 
Rated PG-13
---
Risen (2016)
In 33 AD, a Roman Tribune in Judea is tasked to find the missing body of an executed Jew rumored to have risen from the dead.
"Risen" is the epic Biblical story of the Resurrection and the weeks that followed, as seen through the eyes of an unbelieving Clavius, a high-ranking Roman Military Tribune. Clavius and his aide Lucius are instructed by Pontius Pilate to ensure Jesus' radical followers don't steal his body and claim resurrection. When the body goes missing within days, Clavius sets out on a mission to locate the missing body in order to disprove the rumors of a risen Messiah and prevent an uprising in Jerusalem.
Starring Joseph Fiennes, Tom Felton, Peter Firth, Cliff Curtis. 
Rated PG-13
---
Silence (2016)
Martin Scorsese's Silence tells the story of two 17th century missionaries who travel to Japan in search of their missing mentor at a time when Christianity is outlawed. When they are captured, both men are plunged into an odyssey that will risk their lives.
Starring Andrew Garfield, Adam Driver, Tadanobu Asano.
Rated R
---
Son of God (2014)

The life story of Jesus is told from his humble birth through his teachings, crucifixion and ultimate resurrection.
In the Holy Land, the Roman occupation has produced a cauldron of oppression, anxiety and excessive taxes levied upon the Jewish people. Fearing the wrath of Roman governor Pontius Pilate, Jewish high priest Caiaphas tries to keep control of his people. That control is threatened when Jesus arrives in Jerusalem, performing miracles and spreading messages of love and hope. Those who fear that Jesus will inspire a revolution decide that he must die.
Starring Greg Hicks, Adrian Schiller, Diogo Morgado, Amber Rose Revah, Darwin Shaw.
Rated PG-13
---
The Bible (2013)
A television mini-series docudrama telling the story of God's creation of the Earth and the landmark events leading up to the Crucifixion of Jesus Christ.
An epic 10-part miniseries retelling stories from the Scriptures for a whole new generation. Breathtaking in scope and scale, "The Bible" features powerful performances, exotic locales and dazzling visual effects that breathe spectacular life into the dramatic tales of faith and courage from Genesis through Revelation. This historic television event is sure to entertain and inspire the whole family.
"Each of the 10 episodes is powerfully rendered–the subject matter is by nature moving, and the costuming, special effects, settings, and filming choices are fitting and realistic. The performances of the entire cast are stirring, but special recognition is deserved by Diogo Morgado for his performance as Jesus. The best thing about this miniseries is that it functions so well on three very disparate levels: it serves as an affirmation of faith and a bringing to life of a beloved story for the devout, a reminder and re-igniter of faith for those raised in faith who may have strayed from religion, and an overview of the Bible's stories and a catalyst for faith for those who may never have been exposed to the Bible." –Tami Horiuchi
Starring Keith David, Darwin Shaw, Diogo Morgado, Roma Downey, Andrew Scarborough. 
Rated TV-14
---
The Final Inquiry (2006)
A Roman tribune is sent to Palestine to investigate the death and possible resurrection of a certain Jesus from Nazareth.
When a solar eclipse and earthquakes simultaneously occur throughout the Roman Empire, Emperor Tiberius calls upon Tito Valerio Tauro, a prominent Roman investigator, to seek out the proposed cause… an alleged resurrection of a Jewish rabbi… a powerful mystery that could bring down an empire.
Starring Daniele Liotti, Dolph Lundgren, Mónica Cruz, Hristo Shopov, Christo Jivkov. 
Rated PG-13
---
The Gospel According to St. Matthew (1964)
Pier Paolo Pasolini's Biblical drama follows the life of Jesus Christ as depicted in the Gospel of Matthew from the New Testament. Much of the dialogue in the Italian film hews closely to the text, which focuses on the teachings of Jesus, including his parables, and on their revolutionary nature. As Jesus travels along the coast of the Sea of Galilee, he gradually gathers more followers, leading him into direct conflict with the authorities.
"Pasolini's is one of the most effective films on a religious theme I have ever seen, perhaps because it was made by a nonbeliever who did not preach, glorify, underline, sentimentalize or romanticize his famous story, but tried his best to simply record it." – Roger Ebert
In Italian with English subtitles.
Starring Enrique Irazoqui, Susanna Pasolini, Mario Socrate. 
Not rated
---
The Gospel of John (2014)
The life and toils of Jesus Christ, depicted as written in the gospel of John. Narrated in English, following the New International Version of the scripture, while the actors speak in Aramaic.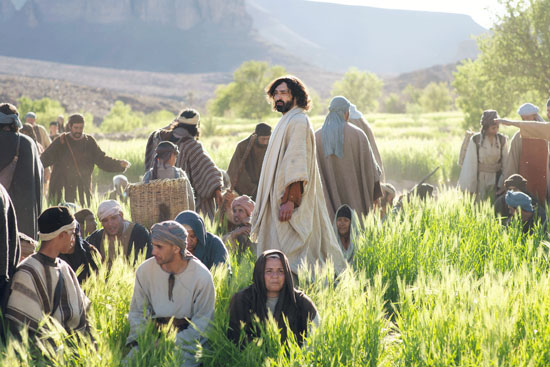 "The Gospel of John" is the first-ever filmed version of the biblical text as it was actually written. Using the original Jesus narrative as its script word for word this profound and stunning film sheds new light on one of history's most sacred texts. "Beautifully shot, wonderfully performed, and informed by the latest theological, historical, and archaeological research, this film is something to be enjoyed and treasured."
Starring David Harewood, Selva Rasalingam, Mourad Zaoui, El Mahmoudi M'Barek, Abdelilah Wahbi. 
Not rated
---
The Greatest Story Ever Told (1965)
The life of Jesus unfolds according to the Bible, from birth to the Resurrection, on an epic scale.
From his birth in Bethlehem to his death and eventual resurrection, the life of Jesus Christ is given the all-star treatment in this epic retelling. Major aspects of Christ's life are touched upon, including the execution of all the newborn males in Egypt by King Herod; Christ's baptism by John the Baptist; and the betrayal by Judas after the Last Supper that eventually leads to Christ's crucifixion and miraculous return.
"If not the greatest, it's still a remarkable and heartfelt cinematic telling of the greatest story ever told." – Decent Films
Starring Max von Sydow, Dorothy McGuire, Charlton Heston, Michael Anderson Jr., Carroll Baker. 
Rated G
---
The King of Kings (1927)
Jesus Christ faces religious and political oppression during his ministry and in the days before his death and resurrection. With this silent-era spectacle, Cecil B. DeMille cemented his reputation as the master of the biblical epic. DeMille tells the story of Christ's life and Passion with great attention to historical accuracy, along the way paying homage to the religious illustrations of Da Vinci and Doré, and, in a modern flourish, restaging Christ's resurrection in luminous Technicolor.
"The King of Kings" is the Greatest Story Ever Told as only Cecil B. DeMille could tell it. In 1927, working with one of the biggest budgets in Hollywood history, DeMille spun the life and Passion of Christ into a silent-era blockbuster. Featuring text drawn directly from the Bible, a cast of thousands, and the great showman's singular cinematic bag of tricks, "The King of Kings" is at once spectacular and deeply reverent—part Gospel, part Technicolor epic.
Starring H.B. Warner, Dorothy Cumming, Ernest Torrence, Joseph Schildkraut, James Neill. 
Not rated
---
The Last Temptation of Christ (1988)
The life of Jesus Christ, his journey through life as he faces the struggles all humans do, and his final temptation on the cross, directed by Martin Scorsese.
Powerful, passionate and thought-provoking, The Last Temptation of Christ is the extraordinary film that follows Jesus Christ's journey as He accepts His divinity and ultimate fate. Academy Award winner Martin Scorsese directs an all-star cast of Willem Dafoe, Barbara Hershey and Harvey Keitel through this visually breathtaking re-imagining of faith and sacrifice, guilt and redemption, sin and atonement. Based on the acclaimed novel by Nikos Kazantzakis, it is a masterpiece of cinematic achievement that has endured as one of the must-see films of all time.
Starring Willem Dafoe, Harvey Keitel, Barbara Hershey, David Bowie.
Rated R
---
The Passion (2008) BBC
This historical period drama mini-series from the BBC follows Christ's last days and crucifixion.
It's the start of Passover week. In the next few days thousands of pilgrims will pour into Jerusalem to celebrate the most important festival in their religious calendar. For their Roman masters, led by Pontius Pilate, it is the most difficult time of the year. For the High Priest Caiaphas and his Temple priests the workload will be heavy and the pressure to maintain civil order will be intense. Then news is brought that Jesus the Galilean is approaching the city on a donkey's colt, and will be entering Jerusalem through the East Gate – thus fulfilling two of the most powerful religious prophecies of the coming of the Messiah. The one who many believe will lead them to military victory or spiritual salvation. On the streets a crowd is beginning to gather. And the week has only just begun…
Starring Joseph Mawle, James Nesbitt, Paul Nicholls, Ben Daniels, Penelope Wilton, Denis Lawson, David Oyelowo. 
Not rated
---
The Passion of the Christ (2004)
The film focuses on the last 12 hours of Jesus' life and begins in the Garden of Olives where Jesus has gone to pray after the Last Supper. Betrayed by Judas, He is then arrested and taken within the walls of Jerusalem where the leaders confront Jesus and his trial results in condemnation to death.
"If ever there was a film with the correct title, that film is Mel Gibson's "The Passion of the Christ." Although the word passion has become mixed up with romance, its Latin origins refer to suffering and pain; later Christian theology broadened that to include Christ's love for mankind, which made him willing to suffer and die for us. The movie is 126 minutes long, and I would guess that at least 100 of those minutes, maybe more, are concerned specifically and graphically with the details of the torture and death of Jesus. This is the most violent film I have ever seen. This is not a criticism but an observation; the film is unsuitable for younger viewers, but works powerfully for those who can endure it." – Roger Ebert
Starring Jim Caviezel, Monica Bellucci, Maia Morgenstern, Christo Jivkov, Francesco De Vito. 
Rated R
---
The Song of Bernadette (1943)
Based on the popular novel by Franz Werfel, this drama focuses on Bernadette Soubirous, a young French woman who experiences vivid visions of the Virgin Mary. While many dismiss her claims, certain people, including the priest Dominique Peyramale, slowly begin to believe her. Eventually, Bernadette is deemed a saint, and becomes a nun at a convent, where she must deal with jealousy from others who resent her revered status.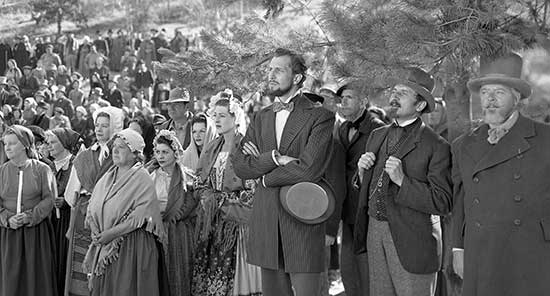 Not strictly Easter, but a classic film that is a good watch around Easter. Set in France in 1858, in the Victorian era.
Starring Jennifer Jones, Charles Bickford, Vincent Price, Lee J. Cobb, Gladys Cooper, Anne Revere, Roman Bohnen, Mary Anderson, Patricia Morison. 
Not rated
---
The Ten Commandments (1956)

An epic telling of the life of Moses, once favored in the Pharaoh's household, who turned his back on a privileged life to lead his people to freedom.

Enjoying a life of ease in the court of Egypt's pharaoh, Moses discovers his Hebrew heritage and, later, God's expectations of him. He dedicates himself to liberating his people from captivity and — with the aid of plagues and divine intervention — manages to lead them out of Egypt and across the Red Sea. A greater challenge comes in the form of the golden calf idol, however, and it takes an unforgettable visitation by God on Mount Sinai for Moses' mission to prevail. Not strictly Easter, but a classic based on the bible.

Starring Charlton Heston, Yul Brynner, Anne Baxter, Edward G. Robinson, Yvonne De Carlo, Debra Paget, John Derek, Cedric Hardwicke. 
Rated G
---
The Robe (1953)

A Roman tribune, his Christian lover and a Greek slave are linked by the red robe worn by Christ.
Historically important as the first CinemaScope feature film, "The Robe" is fine dramatic entertainment in its own right. Based on the best-selling novel by Lloyd C. Douglas, the film stars Richard Burton as the wastrel Roman tribune who is assigned by a weary Pontius Pilate to supervise the crucifixion of Christ.


Gradually, the mystical influence of the holy garment transforms Burton from a roistering cynic into a True Believer–at the cost of his own life, which he willingly gives up in the service of his Lord. The film won three Academy Awards, and a special Oscar bestowed upon Fox for the development of CinemaScope.


Starring Richard Burton, Jean Simmons, Victor Mature, Michael Rennie, Jay Robinson.
Not rated
---
The Young Messiah (2016)
Mary, Joseph and 7-year-old Jesus embark on a journey from Egypt to Nazareth after the young boy miraculously brings someone back to life. When King Herod orders the death of the child, Roman centurion Severus starts to pursue the family across the desert. As Mary and Joseph worry about his safety, Jesus' natural curiosity allows him to understand more about the world and his remarkable powers. Not strictly Easter.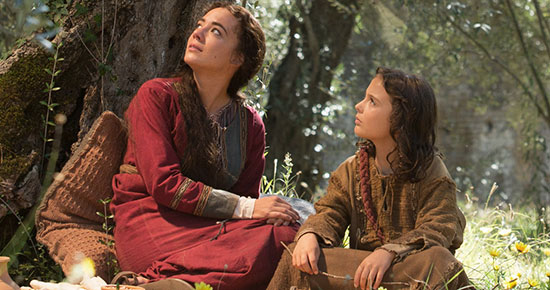 Starring Adam Greaves-Neal, Vincent Walsh, Sara Lazzaro. 
Rated PG-13

If you enjoyed this post, be sure to see the Period Films List– the best costume dramas sorted by era and theme. You'll especially like the Best Period Dramas: Family Friendly List. You may also like the Best Christmas Classics Period Dramas list.