Last Updated on June 5, 2018
Production has wrapped on The Bletchley Circle: San Francisco, and US viewers can look forward to watching the new period drama on BritBox in July.
A spin-off of TV series The Bletchley Circle that aired on PBS, the new release will jump ahead a few years to 1956 in America, where two of the original female code-breakers work to solve murder cases in San Francisco.
Rachel Stirling returns as streetwise Millie, and Julie Graham as the methodical no-nonsense organizer Jean.
The Bletchley Circle: San Francisco is formatted as four stories, with each story each unfolding and resolving over the course of two episodes.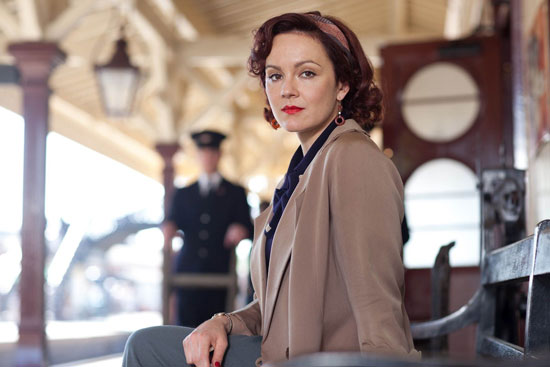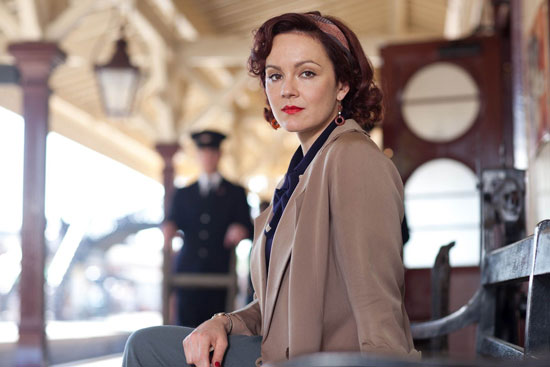 ---
To help keep this site running: Willow and Thatch may receive a commission when you click on any of the links on our site and make a purchase after doing so.
---
In the original two series that aired on PBS, four seemingly ordinary women with an extraordinary flair for code breaking and razor-sharp intelligence skills become the unlikely investigators of a string of grisly murders. Their brilliant work at top security HQ Bletchley Park helped crack the codes used by the German military, producing crucial intelligence that shortened the war.
At the start of the first season, it's 1951 and the women, including Millie and Jean, have returned to post-war domesticity in London, modestly setting aside the part they played in the Allied victory. When one of the women notices a pattern in a string of new murders, they band together to solve the case.
Seasons 1 & 2 of the original PBS series are AVAILABLE TO STREAM.

BritBox, the British TV subscription service from BBC Studios and ITV, have announced completion of its first original drama The Bletchley Circle: San Francisco set to premiere July 2018. You can watch a sneak peek of the series in the trailer below.
The first The Bletchley Circle series which aired on PBS, followed a group of four female code breakers at the elite Second World War code-breaking centre Bletchley Park, who used their skills to investigate a series of complex crimes.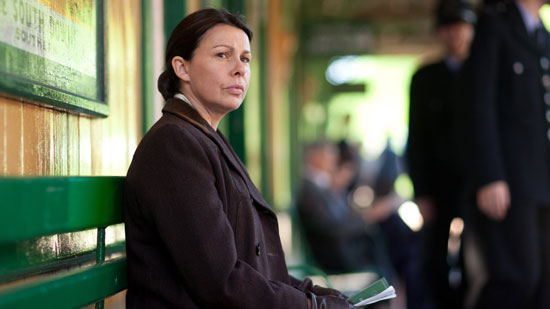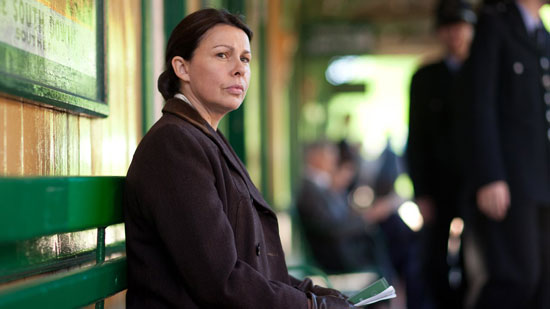 This new season, The Bletchley Circle: San Francisco picks up three years later, as Jean (Julie Graham, Shetland) and Millie (Rachael Stirling, Tipping the Velvet) depart London for San Francisco to investigate the murder of a close friend.
They are joined there by American code-breakers Iris (Crystal Balint) and Hailey (Chanelle Peloso) who, like their British counterparts, find themselves undervalued and overlooked despite their indispensable war efforts.(If you caught the Hallmark Christmas specials this year, you may recognize Crystal Balint from Engaging Father Christmas, and Chanelle Peloso from Home for Christmas Day.)
With renewed purpose, the code-breaking-turned-crime-solving team teases out an array of mysteries in the Bay Area.
The series premieres on BritBox in the US, and is expected to air later this year on ITV in the UK.
"With this new continuation, we have the chance to build on its amazing legacy and give its loyal fans an exciting new chapter,"said Soumya Sriraman, President of BritBox. "This series solidifies our commitment to our viewers and our brand identity as the number one streaming home for all British content."
BritBox is offered through their website and has an Amazon Channel available for Prime members on all Amazon Video capable devices and platforms including Amazon Fire TV and tablets, as well online.
BritBox is also now available in Canada.
---
Willow and Thatch exists because of you: You can shop our Jane Austen Period Drama Adaptations merchandise, click on our links (like these that take you to Etsy and Amazon) and make purchases on those sites, and buy period-inspired products from the Lovely Things Shop. You can also continue to share our articles, or make a financial contribution here. All these things allow us to write feature articles, update The Period Films List, mail out our newsletter, maintain the website and much more. Thank you!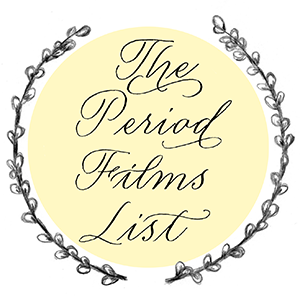 If you enjoyed this post, you may also like the Period Films List – the best costume dramas, heritage films, documentaries, period dramas, romances, historical reality series and period inspired movies, sorted by era and theme. Also be sure to check out our reviews of Crooked House and Gosford Park.