Last Updated on April 22, 2017
Just knowing that the BBC Classic Drama Collection exists is enough to make a period film fan swoon. Don't feel poorly if you aren't familiar with this 71 DVD collection – it was only available in the UK, and some years ago at that. Willow and Thatch learned of it by reading a post in the lovely Facebook group named the BBC Period Drama Appreciation Society. There, was a photo shared by one of its members, Abby from Sussex, of the BBC Classic Drama Collection. The series was available in the UK about seven years ago, by subscription, along with issues of a magazine of the same name. Willow and Thatch did her research, and found this original promotional photo.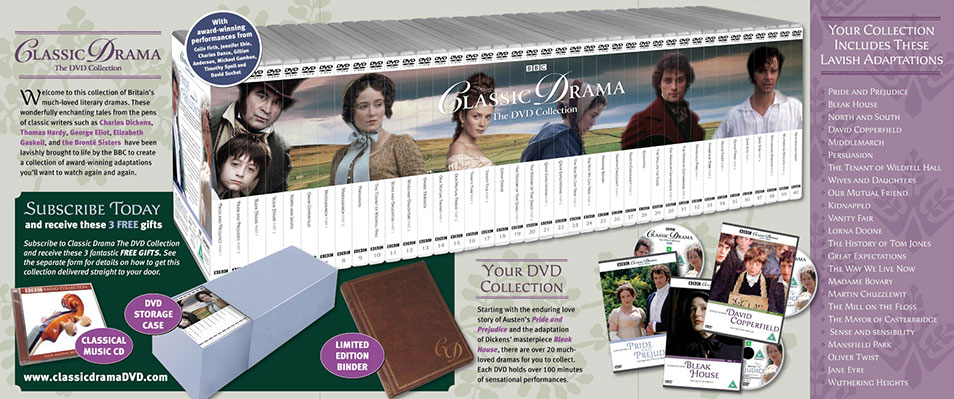 Stunning, isn't it? I'll give you a moment to catch your breath.
Abby from Sussex is one fortunate gal to own such a sweeping array of period costume dramas from the BBC. She said that it took her a few years to collect all of the DVDs along with the magazines about the author of the original novel and the film's adaptation to screen. But no less could be expected of a self-proclaimed period drama fanatic and lover of classic literature, who also owns a first edition of A Room with a View by E.M. Forster.
Part One of the collection included 53 DVDs and magazines for the following films, in order of release: Pride and Prejudice, David Copperfield, Vanity Fair, North and South, Bleak House, The Tenant of Wildfell Hall, Lorna Doone, Middlemarch, Wives and Daughters, The History of Tom Jones: A Foundling, Martin Chuzzlewit, Wuthering Heights, Northanger Abbey, Oliver Twist, Mansfield Park, Our Mutual Friend, The Way We Live Now, Madame Bovary, Great Expectations, Jane Eyre, A Christmas Carol, Sense and Sensibility, He Knew He Was Right, A Tale of Two Cities, Emma, The Pickwick Papers, Persuasion, The Mayor of Casterbridge, The Moonstone, Lark Rise to Candleford; The Complete Collection.
Though the details are scarce, it seems there was a Part Two of this set, which included Tess of the D'Urbervilles, Cranford, Little Dorrit, The Barchester Chronicles, Pygmalion & Mrs. Warren's Profession, Under the Greenwood Tree, The Importance of Being Earnest and The Picture of Dorian Gray, bringing the total number of DVDs in the BBC Classic Drama Collection to 71.
That's a whole lot of the best BBC literary adaptations of Jane Austen, Charles Dickens, Elizabeth Gaskell, Bronte sisters, Thomas Hardy, PBS Masterpiece, romance, adventure, family friendly and classic television from the Georgian, Regency, Victorian, and Edwardian eras to watch!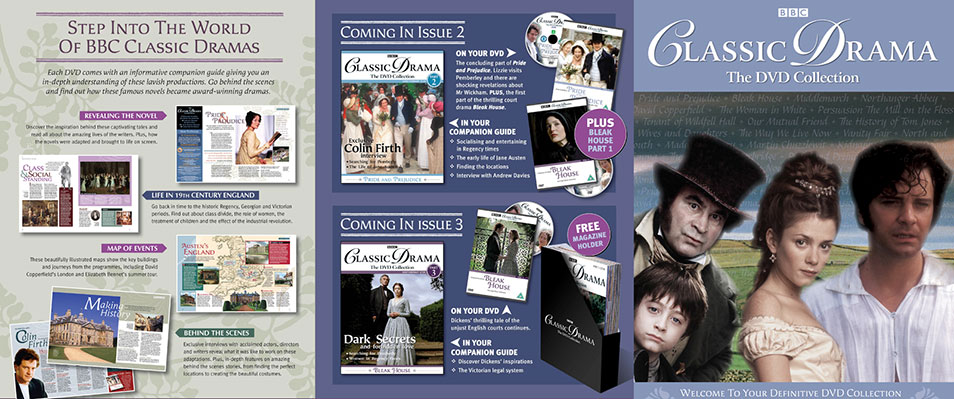 The project was developed with the knowledge and permission of the BBC by a company named GE Fabbri, and also by Eaglemoss, and the primary art direction was done by Paul Chamberlain, the editing by Laura Eagleton and the design by Susanna Hart. Along with others in the team, they created the magazine, which was named Classic Drama and was a "partwork" publication. Willow and Thatch looked that up:
A partwork is a written publication released as a series of planned magazine-like issues over a period of time. Issues are typically released on a weekly, fortnightly or monthly basis, and often a completed set is designed to form a reference work on a particular topic.
Alisa Bannerman, who was a picture editor on the project, corresponded with Willow and Thatch about her time working on Classic Drama and said she still remembers the interview that was conducted with Richard Armitage for the magazine, "as we girls were a bit of a flutter about him after seeing North and South." One would think so! She also said
As part of my research I had to watch the DVDs. This was a thoroughly enjoyable thing to do during work hours. Getting a picture of a first edition copy of one of the books (possibly Pride and Prejudice) was tough and a photo agency I was in contact with went above and beyond for me in my need and photographed one especially. The designers that worked with on the project enjoyed the creativity that went with it – coming up with floor plans for the Bennets' house was a favourite. I did a lot of Regency / Victorian period picture research, on clothing, food social gatherings. I also had to contact a lot of the locations such as Lyme Park and Chatsworth House for images of the properties.
All in a really nice day's work, and somebody had to do it.
Here are a few of the pages they designed for Classic Drama magazine: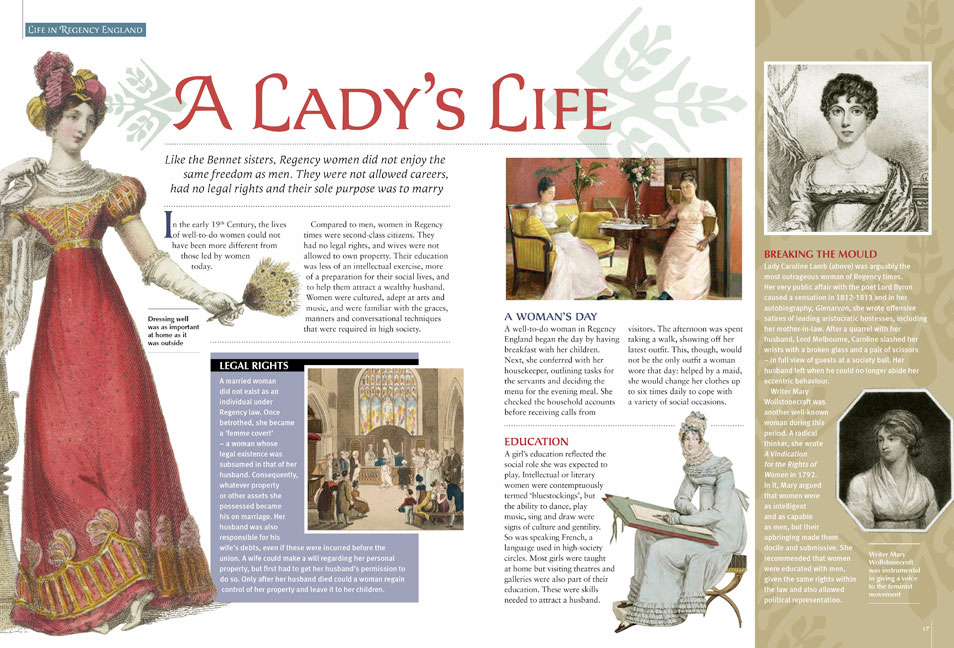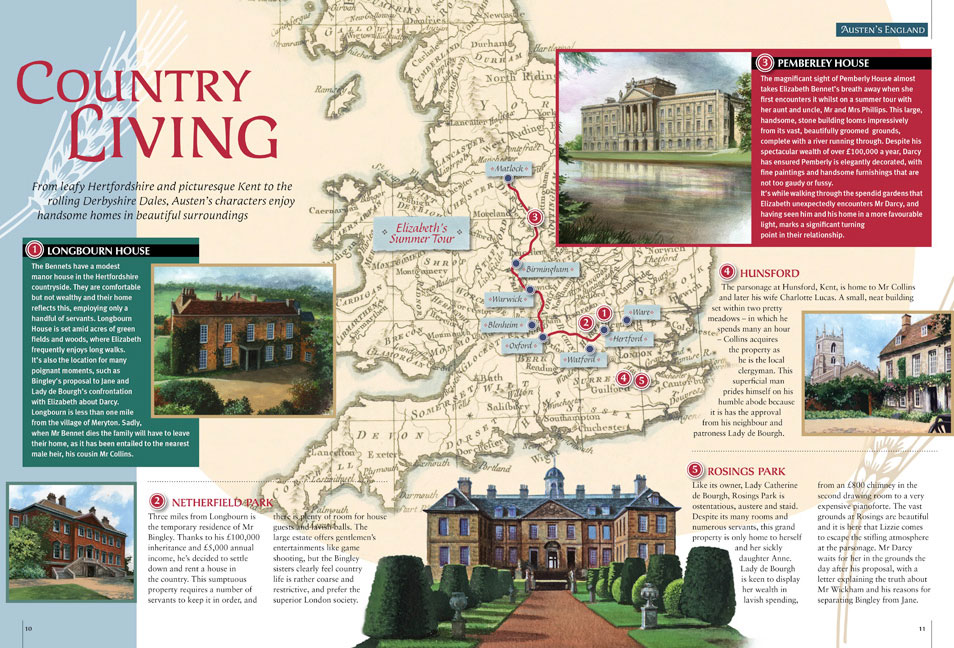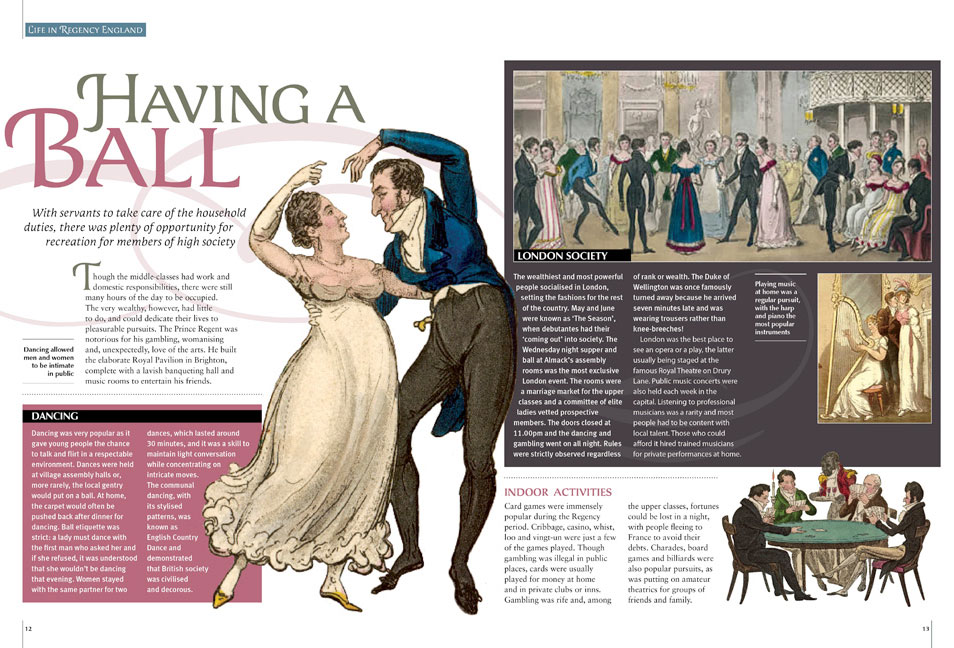 And below are some images the covers in the collection, which Willow and Thatch thought you'd enjoy as they're quite different than the ones issued for the individual DVDs. The movies and magazines were released every fortnight; numbers 54 and 55 were Tess of the D'Urbervilles (2008) – ever so tragic but moving. Numbers 39 and 40 were He Knew He Was Right (2004), which Willow and Thatch finds to be a completely infuriating film because of the nature of the lead male role, but in an utterly engrossing, watchable way.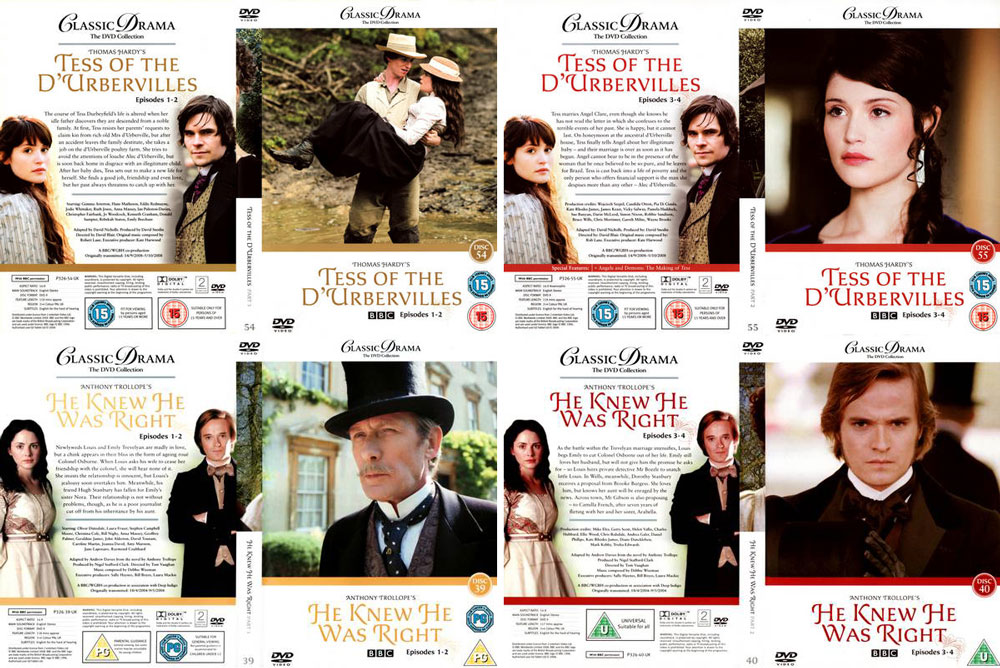 Willow and Thatch still has not had the pleasure of watching the adaption of Wilkie Collins' The Moonstone (1997) which is supposed to be fantastic, number 49, but delighted in the romantic Persuasion (1995) which starred Amanda Root, and was number 46. How fun it must have been to receive one of these every two weeks with the magazine.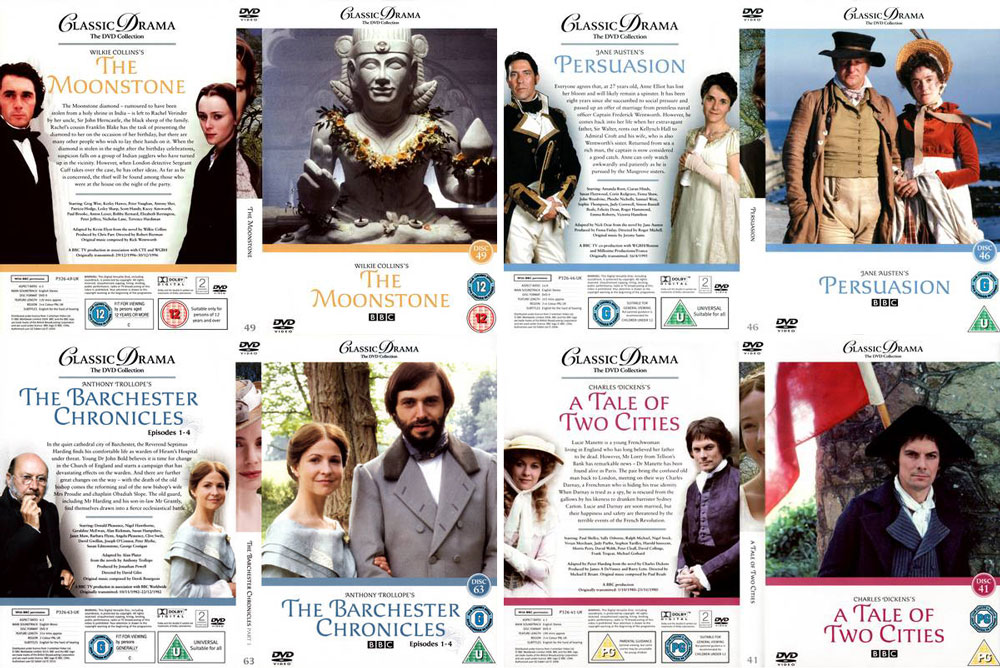 Numbers 50, 51, 52, 53 comprised Lark Rise to Candleford; The Complete Collection (2008). If you haven't seen this yet and like a wholesome tale, you are in for a treat. Brendan Coyle plays Robert Timmins in Lark Rise – known more recently for his role as Mr. Bates in Downton Abbey.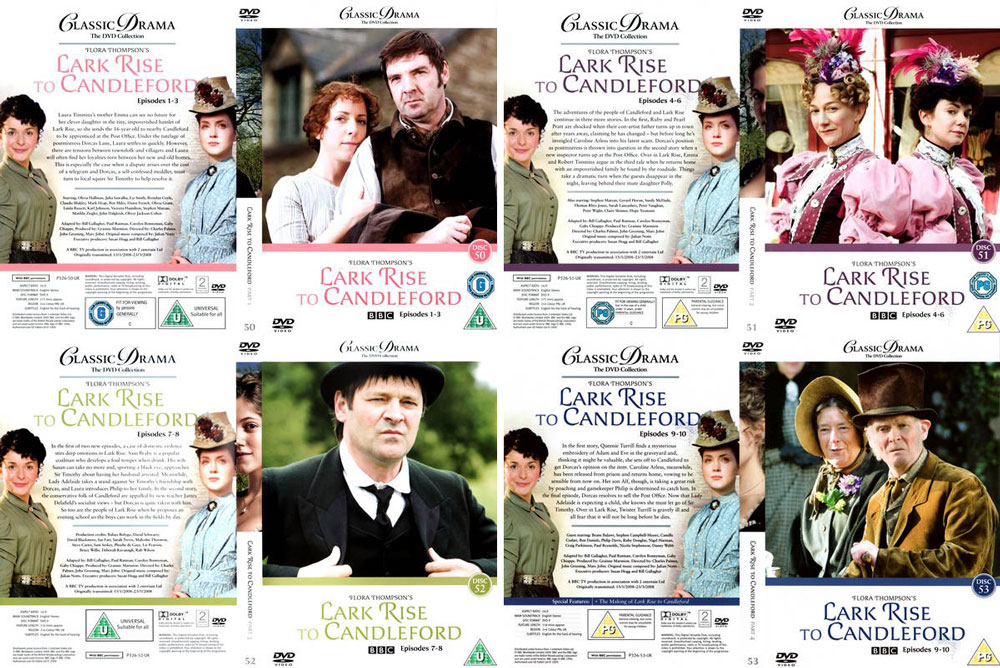 Of course the BBC Classic Drama Collection included a version of Emma (1972) and Sense and Sensibility (2008).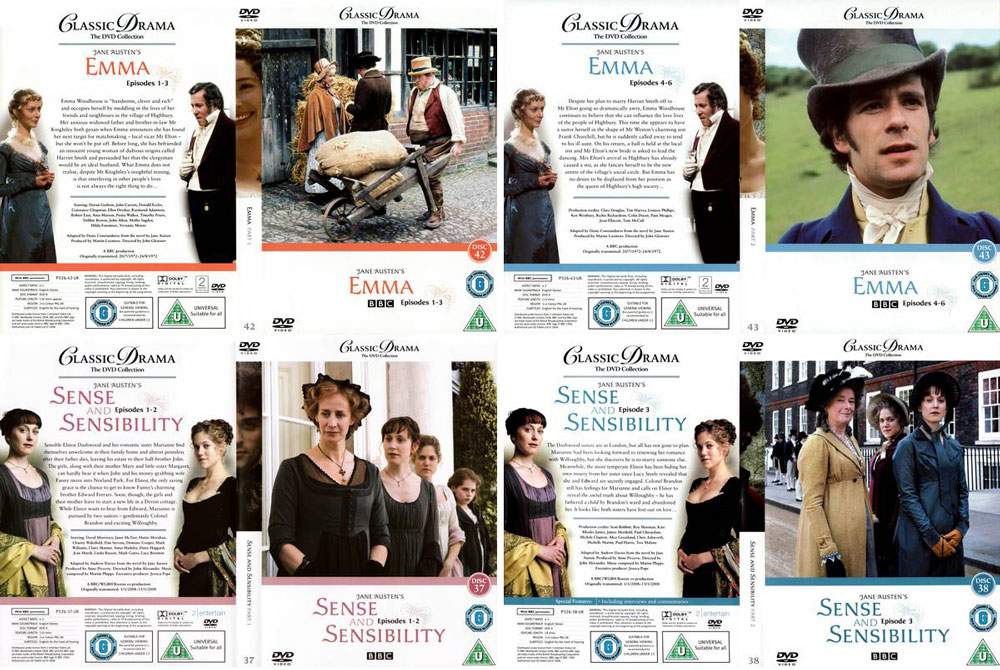 And the timing of the series was perfect for Cranford (2007) to be included, as numbers 56, 57 and 58.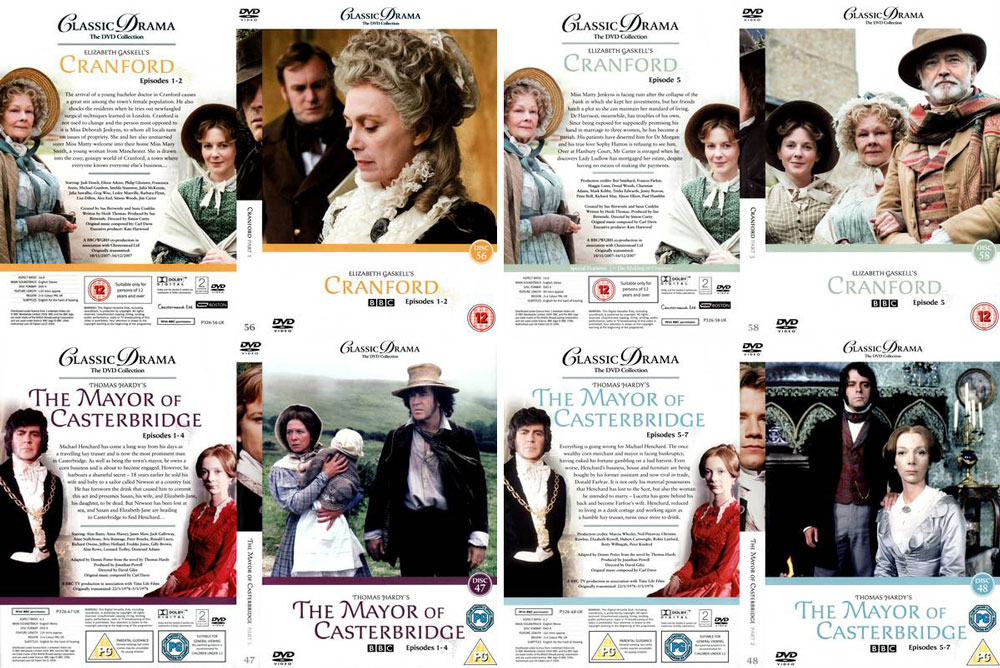 It would be so very lovely to own this set, or for the BBC to release another updated one, as unfortunately, the BBC Classic Drama Collection is no longer available by subscription, nor are the magazines. For those with multi-region players, you may wish to try ebay in the UK if you'd like to get the DVD magazine combo for a certain title; they do crop up. A motivated and ambitious period film fan should be able to recreate the collection, sans magazines, with Region 1 DVDs purchased individually through Amazon and PBS. Willow and Thatch thought it would be helpful to make a Period Dramas List for all the movies included in the BBC Classic Drama Collection sorted by era, with release dates, who starred in the film, reviews and a link to where you can find the DVD today. The Period Dramas: BBC Classic Drama List can be found on the main Period Films List page. (That's the first bit to celebrate.)
For the less ambitious, there is news that should compensate for the lack of such a private collection: The BBC announced that it plans to launch a subscription-based video streaming service in the United States, in 2016. By way of the internet, a la Netflix's streaming service, BBC director general Tony Hall said it would offer American
BBC fans programmes they wouldn't otherwise get – showcasing British actors, our programme-makers – and celebrating our culture
Sounds delightful. Chill the bubbly! Or rather, take out your finest tea service. Mine is the blue transferware Furnivals quail pattern. Yours?
There is more good news: now Willow and Thatch has a Facebook page. Please do be a dear and connect with us there as well and we can celebrate a little, Darcy style? What are your favorite Facebook pages and groups dedicated to period dramas?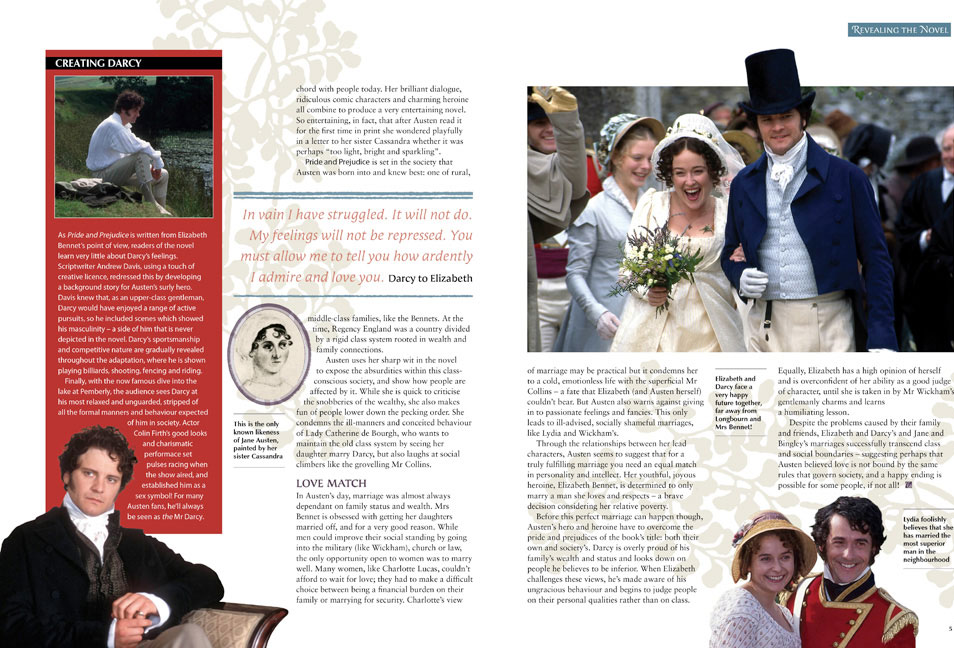 One more bit of good news is that Downton Abbey Season 6 DVD is being released on January 26, 2016 and Sunday September 27th, Indian Summers begins on PBS Masterpiece.
Set in a subtropical paradise during the twilight era of the British Empire, Indian Summersexplores the collision of the ruling class English with their Indian subjects, and the intricate game of power, politics, and passion that ensues. Julie Walters (Harry Potter, Oscar® nominee for Billy Elliot and Educating Rita) stars as Cynthia Coffin, the glamorous doyenne of an English social club, and is joined by Henry Lloyd-Hughes, Jemima West, Nikesh Patel, Roshan Seth, and Lillete Dubey.

Told from both the English and Indian perspectives, the drama of Indian Summers unfolds as illicit agreements, romance, and revolution abound. Though the English socialites are having the time of their lives in Simla, the local Indians have started to call for national independence, a path which is quickly rendering the world's greatest empire helpless. As pressure builds, the two sides alternately clash and merge in a passionate and dangerous game. Indian Summers airs in nine sweeping episodes, and premieres on Sunday, September 27, 2015 at 9/8c on MASTERPIECE on PBS.
Lots to celebrate.
If you enjoyed this post, you'll want to wander over to the full (growing!) list of recommended best period films and romantic and historical costume dramas, all sorted by era and theme, in The Period Films List.