Carolyn V. Murray, author of the 2015 novel Jane by the Sea, has adapted her first book into a screenplay for Voltage Pictures. The upcoming romantic comedy by the same name is based on the life of Jane Austen and
will explore the encounters and relationships that inspired characters and scenes from her iconic works. Austen's story will be inter-cut with developing scenes from her in-progress novels as she writes them, to better dramatize what influenced them and how they came to be.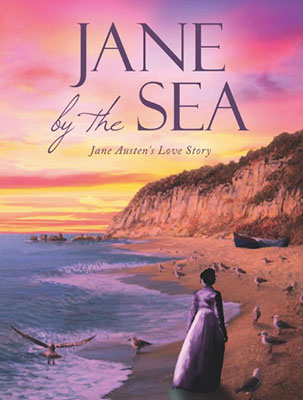 By weaving elements of Austen's stories together with her life, the film ostensibly will provide new insight into Jane Austen the writer and Jane Austen the woman. As every Janeite knows, the details surrounding Austen's romantic life are beyond minimal, and we, the audience would be wise to prepare for an inspired construction created both from what is documented about the life of Austen, and what can be intuited from her characters and plot lines.
Murray points out that
Historical fiction runs the gamut from gritty realism to wildly romanticized interpretations of the past. I think my writing includes large quantities of both.
and on the topic of her portrayal of Jane's love interest, writes
Most biographers believe he was probably a clergyman. A minority have speculated that he might have been in the military. I chose the latter (with an abandoned clergy career) to create a bond that Jane would have felt due to her brothers in the Navy.
Murray also preemptively answered the question of truth vs. imagination in the film, by way of her Author's Note in the novel:
How much was Jane and how much was me? I drew on both Jane Austen's letters and her novels to get a sense of her personality, her values, and her voice. When Jane says, "I was as civil to him as his bad breath would allow," that line was taken straight out of one of her letters, although directed at a different person. But it's a good example of Jane's unapologetically blunt nature, which I tried to capture throughout. The majority of the dialogue and all of the details surrounding Jane and Frederick are my best guess and best hope of what might have transpired.
Willow and Thatch looks forward to seeing the film, and is happy to give ample way for Murray's creative license:
While I did a great deal of research for Jane by the Sea, I'm not gonna lie. I didn't hesitate to bend facts a bit in service of the story. Chronological liberties were taken. In the Prologue, I had Jane's elder brother Frank present, because I wanted to establish Jane's relationship with him. But he actually should have already left for the Royal Navy. Also, the passage of time in the story between meeting Tom Lefroy and meeting Frederick is presented to be about a year and a half. In actuality, it was closer to five years. And Jane hoped for a future with Tom for as long as three years, probably visiting him in London at least once, with some of her family.

But I did try to capture the most important and formative aspects contributing to her life, personality, and voice.
Murray is a fan of period dramas, and says that she watches
Game of Thrones, Downtown Abbey, Outlander, Poldark. Lots of historical fiction. (Okay, also Vampire Diaries.) Whatever I read or watch needs to be peppered with a few great love stories.
Sound familiar?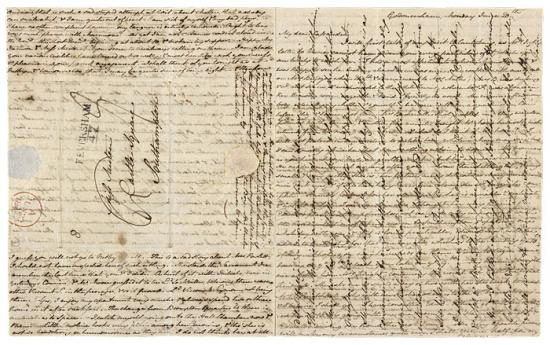 Read more about the book Jane by the Sea: Jane Austen's Love Story below.(Published July 24th 2015 by Sandcastle Press)
Very little is known about the young man that Jane Austen met during a seaside holiday in 1800. Her sister was later to say that she believed this young man was falling in love with Jane and was someone she felt was truly worthy of her sister. What transpired that summer? Perhaps it happened this way…

Jane begins her search for love with giddy optimism, but her first encounter proves devastating. The young Irishman who captured her heart is convinced by his family that marrying a penniless clergyman's daughter would be a terrible mistake. Jane resolves never again to succumb to false hope, romantic delusions, and pathetic heartbreak.

Lieutenant Frederick Barnes is on medical leave from the Royal Navy. By the time he crosses paths with Jane, she has lost her faith in love and is determined to protect her heart at all costs.But the Lieutenant is captivated and equally determined to break through her defenses. Jane must battle between what she knows and what she feels. What will happen to her heart if she is wrong again?
Carolyn V. Murray is a former sociology instructor and a lifelong Jane Austen enthusiast (she has been to Chawton, Winchester, and Bath to pay her respects.) Her writing path began in screenwriting, where she was selected as a Walt Disney Writing Fellow; she has also had a number of her original screenplays optioned. Jane by the Sea is her first novel.
If you enjoyed this post, you'll want to wander over to The Best Period Dramas: Georgian and Regency Eras List, and be sure to check out the full (growing!) list of recommended best period films and romantic and historical costume dramas, all sorted by era and theme, in The Period Films List.