For the best in costume dramas and period films on DVD and streaming, visit the following sites. Look here for sales, coupon codes and exclusive offers. Enjoy!

Amazon: From the silver screen to the small screen, movies and television are our passion and we're proud to offer an incredible selection of over 500,000 titles at incredible prices. With everything from the hottest new releases for 2016, classic best sellers, and today's best deals, you'll find your favorites on DVD and Blu-ray in the Movies & TV Store. Try browsing the BBC/British Television Featured Store
.

Amazon Prime: Includes unlimited streaming with Prime Video. Choose from tens of thousands of movies and TV episodes. Try Amazon Prime 30-Day Free Trial

ShopPBS: PBS and its member stations are America's largest classroom, the nation's largest stage for the arts and a trusted window to the world. ShopPBS sells DVDs and novelties and your purchase supports PBS and the programs you love, like Masterpiece.  

ShopBBC: Shop bestselling DVDs, Blu-rays and merchandise direct from the BBC Shop. The Best of British TV and much more.


Shop at Sullivan: Your exclusive source for official merchandise from Sullivan Entertainment, the producers of the award winning series Anne of Green Gables, Road to Avonlea and Wind at My Back. On our online boutique you will find unique treasures from our vaults, with an ever-expanding catalogue of new and exciting products.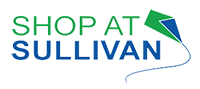 Turner Classic Movies: The TCM Store is your go-to spot for finding classic movies from the pre-1940s to today that you've always loved. Find classic movies on sale for great prices in the TCM Sale section.



Dove Channel: A safe walled-garden with hundreds of movies and TV Series to stream that reflect the standards of The Dove Foundation, known for its trusted "Faith & Family Dove Seals of Approval." Users can now purchase 3 months of The Dove Channel streaming service for $12.99.


Tribeca Shortlist: A premium subscription video on-demand service which brings discerning movie lovers a new streaming destination for discovering and enjoying great films. Tribeca Shortlist features a high-quality collection of films that are recommended by popular actors, directors, insiders, and influencers who know and love movies. The collection is constantly refreshed, with about a third of our movies changing each month. Watch hand-picked great movies and get a 14 day Free Trial with Tribeca Shortlist.

goHastings: A leading multimedia entertainment retailer that combines the sale of new and used DVDs, CDs, books and gifts.



Pure Flix: Pure Flix Digital strives to be the most trusted Christian faith and family-friendly video-streaming source on the web. We believe that given a choice, people want to be able to stream wholesome, family-friendly titles that carry a great message. Enjoy our entire library of over 2,500 titles absolutely FREE for one month.



Acorn: Discover imaginative gifts and exceptional entertainment including British TV & Films from crime dramas, comedies, documentaries to classic TV. 


Acorn TV: Acorn TV streams full episodes of the best British mystery, drama, comedy, and documentary TV shows. 


Netflix: Netflix is the world's leading Internet television network offering original series, documentaries and feature films. Be sure to search through Willow and Thatch's posts about period dramas available to stream on Netflix, by era, like these: Netflix Streaming 2016: Victorian Era and 100 Period Dramas Streaming on Netflix in 2016.


Feeln: Feeln is the streaming service that brings you heartfelt stories of love and togetherness, anytime, anywhere. Feeln carefully selects every title so you spend less time searching and more time with the stories you love. Feeln brings home the exclusive library of Hallmark Hall of Fame features, handpicked Hollywood movies and TV series, and award-winning originals you won't find anywhere else.