ShopPBS: PBS and its member stations are America's largest classroom, the nation's largest stage for the arts and a trusted window to the world. ShopPBS sells DVDs and novelties and your purchase supports PBS and the programs you love, like Masterpiece.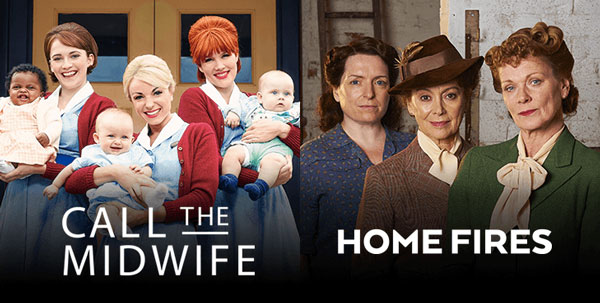 ---
Looking for PBS Streaming? PBS Passport is a member benefit from participating PBS stations that gives eligible donors and supporters extended access to an on-demand library of quality public television programming online.  The PBS Passport library currently offers members more than 1,000 episodes to watch, with new PBS programs being added weekly. The library features episodes from popular programs like American Experience, American Masters, Antiques Roadshow, Nature, NOVA, and Masterpiece — including all six seasons of Downton Abbey. In addition to these signature series, the library is full of public television's acclaimed arts, science, history, and lifestyle programs.

THIRTEEN Passport is an additional member benefit that provides extended access to quality PBS streaming video when you give $5.00 or more per month. Become a member. 
---

Not a PBS member? You can get a free trial of the PBS Masterpiece Channel if you have Amazon Prime. It isn't the same as Passport, but has lots of great viewing options.
---

Looking for something for the little ones? Parents, family members and friends can discover a single destination to shop for items featuring all their favorite PBS KIDS characters. From books and DVDs to toys and party supplies, playtime has never been more educational and adventurous. With every purchase on the PBS KIDS Shop, a portion will go to support educational programing that continues to shape the minds of children. PBS Kids is here. 
SaveSave
SaveSave
SaveSave
SaveSave