Last Updated on April 13, 2018
This has been an extraordinary adventure and one that is very unlikely to be equalled in the rest of my life. So obviously, I'm sad to bring it to an end, but I've never thought we were wrong to do so. I think we're helped by the fact that we've announced that it is the final series because the theme of the season is resolution. The fact that everyone watching it knows this is the end means they will, I hope, indulge us and accept more resolution than we normally go for. – Julian Fellowes, writer and creator of Downton Abbey
Now can we finally talk about the final season of Downton Abbey?
While the UK watched, over here in the States most of us tried to avoid news of Season 6. But at last the time has come for us to watch on PBS' Masterpiece, so let's catch up on what is happening UPSTAIRS at Downton in 2016 with each of the characters. There are very minor spoilers here of the most general variety, more like teasers, courtesy of ITV. We've earned them.
Downton Abbey Season 6 (the final season of the costume drama) premieres in the US Sunday, January 3, 2016 at 9/8c on PBS Masterpiece.
We return to Downton Abbey in 1925, when UPSTAIRS, secrets and rifts threaten the unity of the family.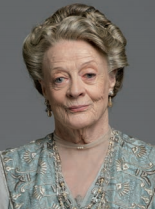 Dowager Countess of Grantham, Violet (Maggie Smith): As matriarch of the Crawley family, Violet is concerned with preserving Downton Abbey and protecting her children, grandchildren and great-grandchildren. Although her acerbic wit and acid tongue are much in evidence, Violet also has a gentler side and will go to great lengths to secure the happiness of those she loves. Over the years she has developed an easy if unlikely companionship with Isobel, and will prove an invaluable ally against Lord Merton's malevolent family. Violet doesn't concede defeat easily, and when she finds a formidable opponent in Cora, the results may prove to be very hard to handle.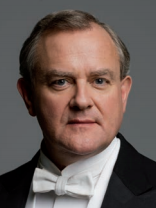 Earl of Grantham, Robert (Hugh Bonneville): With the tides of change continuing to sweep through Downton, Robert must consider reducing his staff in order to move with the times. He has come to recognise, with some sadness, that his role in the lives of the people of the estate is changing and he will face difficult decisions in order to protect the livelihood and reputation of the family. With such matters weighing on his mind, Robert feels the pressure to appease all parties and this is not without consequences. Besides which, as a loving husband and father, he longs for nothing more than to see both his daughters happily settled.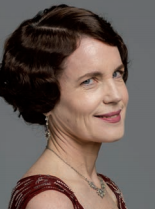 Countess of Grantham, Cora (Elizabeth McGovern): Cora relishes being a grandmother to Sybbie, George and Marigold and wants nothing more than to see her daughters happy but she is starting to feel in need of some real purpose now that her children are grown up. A loyal and loving wife to Robert and so often the peace-maker, Cora decides that it's time her voice is heard and moves into a new sphere where she feels she can do some good. This causes ructions in the family and places Cora in direct conflict with her mother in law, with potentially devastating consequences.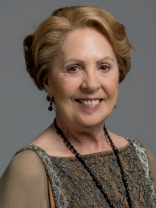 Isobel Crawley (Penelope Wilton): Mary's widowed mother-in-law. Isobel has overcome her grief at the death of her only son Matthew, and is once again enjoying her role in the Crawley family. The voice of liberal reason, she is sympathetic to others who may not always share the family's views on politics and society. Despite breaking off her engagement to Lord Merton, they remain friends and she becomes embroiled in the latest schemes of his devious children. However, with Isobel and Violet as their adversaries, the Hon. Larry Grey and his fiancée Miss Amelia Cruikshank might just have met their match.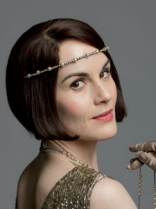 Lady Mary Crawley (Michelle Dockery): Young widow and mother to Master George. Mary prides herself on running the estate now she has taken on Tom Branson's responsibilities as agent, and her professional high standards equal those of her opinions on love and marriage. She met Henry Talbot at the end of last series, and when they meet again the mutual attraction is obvious. However, Henry is a racing driver and not only does this trigger painful associations with Matthew's death, Mary doesn't want to marry beneath her. As both Mary and Edith search for their perfect match, tensions between the sisters reach breaking point and it's up to Mary to decide if she can ever make peace with Edith – or herself?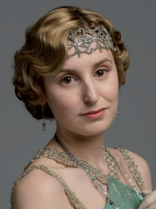 Lady Edith Crawley (Laura Carmichael): The start of this series sees Edith independent and thriving as she juggles the demands of her magazine in London and tries to carve out a new life away from Downton (and away from Mary). An adoring mother, Edith delights in Marigold living at the great house as her ward, but the threat of scandal still looms over the Crawley family. To find lasting happiness, Edith must decide whether to conceal her past at all costs, or confront the truth and risk losing everything.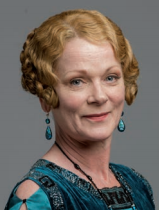 Lady Rosamund Painswick (Samantha Bond): Robert's sister and only sibling. Rosamund's marriage to the late and rich
Marmaduke Painswick was happy enough. But as a lonely widow with no children, she needs to meddle in the business of her nieces in order to feel alive. While she appears disapproving, Rosamund is much more open-minded than she lets on. Above all, she is practical, and has found herself in the role of Edith's confidante and greatest support. Her advice is sometimes at odds with that of Robert and Cora, which causes friction when the lasting happiness of
their daughter is at stake.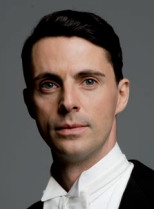 Henry Talbot (Matthew Goode): Handsome Henry Talbot was introduced to the Crawleys at Brancaster last year, and a flirtation between him and Mary strikes up when he comes to Downton as a guest of his aunt, Lady Shackleton. Henry is charming, cool and collected, and Mary is torn between her attraction to him and abhorrence of his profession as a racing car driver. Without money or position, Henry struggles to persuade Mary to consider him as the next love of her life, but he is in fact more in control of their relationship than Mary would care to admit, even to herself.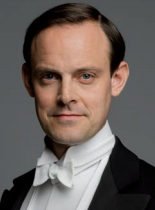 Bertie Pelham (Harry Hadden-Paton): The agent of Brancaster Castle. Bertie is open and unassuming, and he and Edith formed an instant connection when the Crawleys visited Brancaster at Christmas. Their paths cross again and there is still an attraction, but a betrayal of trust is hard to forgive, and family loyalty threatens to destroy their happiness. A change of circumstance puts Bertie in the limelight, but his decency is unfailing as he contends with pressures and responsibilities that befall him.

So that's a sneak peek at what's happening UPSTAIRS at Downton in the final season, just like you are already there. If you really are thinking about visiting the real Downton this year, it looks like you can celebrate Valentines in 2016 at Highclere Castle. Tickets for Castle Tours with Afternoon Tea and also an Exclusive Valentines Champagne and Canapés Evening Reception are now on sale. The guides will take you through the State Rooms that are so familiar from the TV series.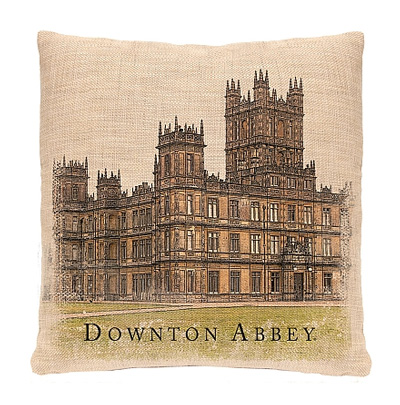 In May 2016, in the tercentennial year of Capability Brown's birth, the Earl and Countess of Carnarvon are opening their home to welcome a limited number of guests as they showcase the Gardens and Parkland, as well as an exclusive Tour of the State Rooms and Bedrooms of Highclere Castle which are much of the film set of the world famous TV series, Downton Abbey. In 1771, Capability Brown was commissioned to create the 'genius of the place' from the earlier more formal gardens and woodlands surrounding the house. To this day, his vision and passion for the beauty of landscape is evident at Highclere.
If you can't visit the period film location, you can still get this Downton Abbey Castle Pillow and pretend you did : ) It's all cotton so you can snuggle up while you watch Downton, and it features the iconic Highclere Castle printed on a rich, warm ground.

Before the first episode of Season 6, you'll want to listen to an all-new episode of the MASTERPIECE Studio podcast. Downton Abbey Executive Producer Gareth Neame talks with host Jace Lacob about the genesis of the series and his favorite moments. And MASTERPIECE Rebecca Eaton explains Downton Abbey's surprising journey to the United States. Also, the cast preview the final season in their own words.
Next time here we'll see what is happening DOWNSTAIRS at Downton Abbey in 2016. If you enjoyed this post, you'll want to wander over to the full (growing!) list of recommended best period films and romantic and historical costume dramas to watch, all sorted by era and theme, in The Period Films List.
---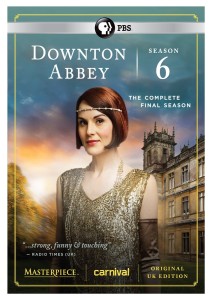 Masterpiece: Downton Abbey Season 6 on DVD will be released on January 26, 2016.
You can pre-order it now. Rejoin the Crawley family for a sixth and final season of the award-winning Downton Abbey, featuring intimately interlaced stories centered on the English country estate.
Downton Abbey is a British period drama television series created by Julian Fellowes. The series, set in the fictional Yorkshire country estate of Downton Abbey, depicts the lives of the aristocratic Crawley family and their servants in the Edwardian and post-Edwardian eras (1912 and 1925) —with the great events in history having an effect on their lives and on the British social hierarchy.